The rivalry between the Rajasthan Royals vs Sunrisers Hyderabad goes back to the Indian Premier League formed in 2013. They have a long, competitive history, with SRH having the edge at seven to six in overall team faceoffs. The last matchup between them was in October 2020. During this matchup, SRH was eliminated by RR. RR went on to lose against the Mumbai Indians in a qualifying round.
RR vs SRH Stats and History
RR vs SRH Betting
But the rivalry doesn't just end here. These two teams consistently seem to be at odds with one another, but even more so after the two-year ban, RR received for their involvement in the 2013 bribery & betting scandal. Overall, it seems that SRH players love to get their licks in against RR when they can. Furthermore, SRH boasts that their highest successful chase in IPL history was 199 against Rajasthan Royals at home. The RR vs SRH matchup in 2021 will be an exciting one due to this storied drama.
SRH vs RR Head-to-Head
RR vs SRH IPL is one of the more exciting matches. Below we've laid out a table with all of their past matchups. As you can see, the final scores have been pretty close in most of the matches. Overall, in any given season, it seems that neither team bests the other more than once per year.
| Venue | IPL Match | W | Final Scoreh |
| --- | --- | --- | --- |
| Sawai Mansingh Stadium, Jaipur | 36 | RR | 146/2 (17.5) |
| Rajiv Gandhi International Stadium, Uppal, Hyderabad | 68 | SRH | 113/9 (20) - 136/9 (20) |
| Feroz Shah Kotla, Delhi | 74 | RR | 135/6 (19.2) - 132/7 (20)) |
| Sheikh Zayed Stadium, Abu Dhabi | 4 | RR | 135/6 (19.3) - 133/6 (20) |
| Sardar Patel Stadium, Motera, Ahmedabad | 30 | SRH | 102/10 (19.5) - 134/9 (20) |
| Andhra Cricket Association-Visakhapatnam District Cricket Association Stadium, Visakhapatnam | 11 | RR | 127/5 (20) - 131/4 (20) |
| Brabourne Stadium, Mumbai | 42 | SRH | 194/7 (20) - 201/4 (20) |
| Rajiv Gandhi International Stadium, Hyderabad, India | 4 | RR | 131/4 (20) - 125/9 (20.0) |
| Sawai Mansingh Stadium, Jaipur, India | 28 | SRH | 151/7 - 140/6 |
| Rajiv Gandhi International Stadium, Hyderabad, India | 8 | SRH | 201/5 - 198/2 |
| Sawai Mansingh Stadium, Jaipur, India | 45 | RR | 161/3 - 160/8 |
| Dubai International Cricket Stadium, Dubai, United Arab Emirates | 26 | RR | 158/4 - 163/5 |
| Dubai International Cricket Stadium, Dubai, United Arab Emirates | 40 | SRH | 154/6 - 156/2 |
Exciting Matches Between SRH vs RR in IPL
In 2009 the Rajasthan Royals played the Sunrisers Hyderabad and were restricted to a dismal total of 133 runs for eight wickets. They struggled to put bat to ball in the powerplay, with only a measly 14 runs, and two wickets were taken. Top batsmen Graeme Smith, Swapnil Asnodkar and Niraj Patel, could not find their form and struggled to put runs on the board.
The brilliant bowling of SRH bowler Anil Kumble, with his five wickets for five runs, ensured that RR was all out for the then lowest record of just 58 runs. Games were played in Newlands, South Africa and Anil Kumble was the hero of the day. This was one of the most interesting matches played in the SRH vs RR history.
In 2019, the much-anticipated game between the Rajasthan Royals vs Sunrisers Hyderabad was abandoned due to rain. This caused the SRH to crash out of the IPL at the Chinnaswamy Stadium in Bangalore. The game was reduced to five overs a side, and RR was well on track to win with their score of 41 runs in 3.3 overs. SRH only had 63 runs in their full over quota. RR had to settle for one point but still made the playoffs, and were beaten by the Delhi Capitals.
The exciting IPL 2020 clash between RR and SRH saw batsman Abie De Villiers lead the SRH to a resounding victory, scoring the winning runs with a boundary. The Rajasthan Royals ended their innings on 154 runs for six wickets. SRH replied with incredible batting form from their captain Virat Kohli and AB De Villiers. They won comfortably by eight wickets to move to the top of the IPL Points-Table. SRH were knocked out of the league by losing to Sunrisers Hyderabad (SRH).
Sunrisers Hyderabad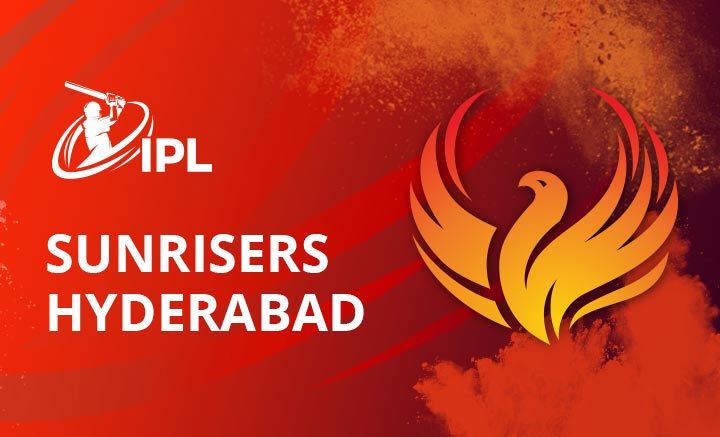 The IPL Sunrisers Hyderabad cricket team was founded in 2008 by United Spirits, an Indian alcoholic beverage company. Named after the company's whiskey brand Royal Challenge, the SRH have finished runners up in the Indian Premier League on only three occasions, despite having notable players. The Sunrisers Hyderabad are best known for the lowest and highest scores in IPL history. In the past, they've acquired Indian and international player greats like Rahul Dravid, Chris Gayle, Jacques Kallis, Anil Kumble, Zaheer Khan, Mark Boucher, Dale Steyn and Cameron White.
In January 2011, SRH had the option of retaining a maximum of four players in the Indian Premier League but chose to keep only one. They retained Virat Kohli, who to this day is the captain of the SRH, as well as the current captain of the Indian national team. Most notably in the IPL league is his rivalry with Steve Smith, captain of the Rajasthan Royals (RR). Often spoken about in cricket fraternities, these two batsmen display fierce competition. Both are aggressive, enthralling players with a hunger to score runs. Virat Kohli wins the rivalry on run totals, while Smith is the master of consistency.
Another player worth noting is AB De Villiers of South Africa. He consistently played match-winning innings for SRH with destructive batting against bowlers and was especially prominent in the death overs.
The highest-paid cricketer in IPL history is Virat Kohli. SRH holds the record for the most centuries scored in IPL, and the most sixes hit by a team. Virat Kohli holds the record for the most runs in an IPL series with 973 runs in 2016. SRH holds the record for the most 200+ scores and partnerships in the IPL. Chris Gayle achieved the fastest century in IPL history with 175 runs off just 66 balls.
Rajasthan Royals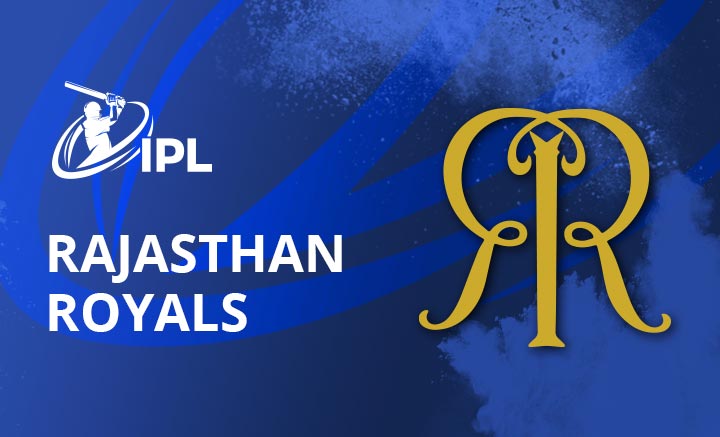 The Rajasthan Royals are a franchise cricket team in Jaipur, Rajasthan. They were founded in 2008; they are one of the original eight Indian Premier League teams. RR are sometimes known as being the "Moneyball" team of the IPL. This reference is in regards to the Oakland A's in the 1980s. Rajasthan has this moniker because they are known to find obscure players that breakout to be stars.
However, Rajasthan Royals IPL have several scandals that have tarnished the franchise. In 2015 the Supreme Court of India hired a panel to determine whether Royals and Super Kings committed spot-fix betting. This violation is against BCCI rules and norms. The Supreme Court's board determined that they were guilty and decided to suspend Rajasthan Royals and Chennai Super Kings for two seasons. Therefore, the two teams missed out on the 2016 & 2017 IPL finals and returned for the 2018 season.
Additionally, there was controversy regarding the ownership of the team. The two principal owners were Ranjit Barthakur and Fraser Catellino--this was unknown to BCCI. Eventually, the two owners settled with the BCCI but this contributed to the two-year ban and the subsequent life banishment of its owner: Raj Kundra.
The team's leading wicket-taker is Shane Watson, with 67 and leading run-scorer is Ajinkya Rahane with 2,705 runs.
The franchise owner is Manoj Badale. He also serves as the chairman of the team. Other investors include Lachlan Murdoch, Aditya S and Suresh Chellaram. These investors purchased the team for $67 million.
The home stadium for Royals is the Sawai Mansingh Stadium in Jaipur. Construction on the stadium finished during the reign of Maharaja Sawai Man Singh II. The stadium seats nearly 30,000 and is considered one of the best stadiums in all of India after its renovation in 2006.
IPL 2021 SRH vs RR Betting and Odds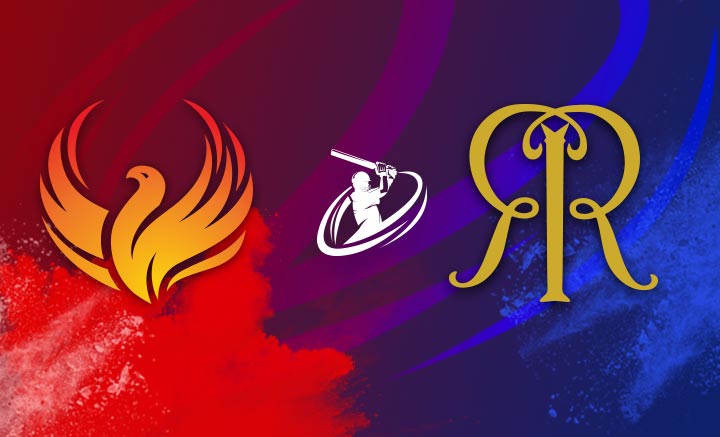 With the IPL 2021 shutdown due to COVID-19, it might be a while before we get to see these two teams face off again. Currently, the mini-auctions for the 14th season of the IPL has been postponed a week.
We monitor the situation as best as possible, but without hearing from the IPL Governing Council, our guess about the details of the IPL 2021 RR vs SRH matchup is as good as anyone else. Furthermore, the BCCI hasn't determined the auctions' location yet, but rumours are that Chennai is the frontrunner in that regard.
As far as the auctions go, these are our predictions. Rajasthan Royals released star player Steven Smith earlier this offseason. Therefore, to create a strong batting line-up, we expect them to compete in a bidding war for Alex Hales.
Sunrisers Hyderabad retained most of their roster and only have three slots and one overseas slot to pick from. The expectation is that they should target Shivam Chauhan to help them with their middle bat ordering. Something they struggled with last season.
SRH vs RR - Betting
Betting on the IPL can be a profitable endeavour for most players. If you understand each team's nuances, you can easily predict matchups and find betting odds that are favourable to you. Here at 10CRIC, we tend to have some of the more favourable odds of betting--this is especially true when comparing odds to the English sportsbooks.
RR vs SRH betting can be exhilarating because these two teams have a history of tight matchups between them. So far the Sunrisers have the edge, but not by much. Furthermore, after the IPL auction, we can expect these odds to change so make sure to double-check before and after odds to see if there are any favourable changes one way or another.
To bet on SRH vs RR takes patience and it helps if you are knowledgeable about their history. Make sure to go back and look at our article summaries about the team or view them at myKel.com, thesportsrush.com, or sportskeeda.com to get the most recent stats and info about these two teams.
Furthermore, make sure to take a look at the promotional betting options available on 10CRIC. Some of these include the cricket welcome bonus of 100% up to ₹10,000. This is a generous offer. Sometimes, if the game is big enough, we'll give a customer a ₹1,000 free bet ahead of a particular game or rivalry (like SRH vs RR). Other cricket promotions are updated on our website over time, so be sure to give it a look.
SRH vs RR Odds
| | | |
| --- | --- | --- |
| IPL match | SRH to Win | RR to Win |
| SRH vs RR | 2.14 | 1.69 |
RR vs SRH Outright Odds - The outright odds are for our more patient fans of IPL. This is available before the start of the season, and updates as the season progress. When betting on the outright odds, you predict who will be the team that makes it to the finals and wins. Usually, these odds payout at premiums because they are hard to predict.
RR vs SRH Before the Match Odds - This is easily our most popular option. Since IPL games are difficult to predict and often decided by fine margins, the odds are fairly even for both teams. Being aware of what's new for the team, and other historical elements can help you predict who to bet on.
RR vs SRH Live Betting Odds - Live-betting odds are really fun because they are instantly updated as the game is played in real-time. It allows players to take advantage of the game and win if it seems clear that the "before" the match bet was a mistake. It's exciting to see how run rates and lost wickets can have a huge difference in certain bets' potential payout.