There are many great rivalries in the Indian Premier League. Some are based on history, some connected to particular matches, others to location. However, what makes the Mumbai Indians vs Sunrisers Hyderabad stand out is how successful both teams are. Many would argue that they are evenly matched, which is what makes their games so exciting.
MI vs SRH Stats and History
MI vs SRH Betting
Although the MI vs SRH rivalry only dates back to 2013, as SRH are a new team, that hasn't stopped the two sides from having some dramatic clashes and creating a fierce competition each season.
In this guide, we take a closer look at both teams, their history and why you'll want to watch their matches. If you want to back one of these teams to win, we'll also talk you through the options you'll find at 10CRIC, including IPL betting markets and odds.
SRH vs MI Head-to-Head
One way to see how thrilling the MI vs SRH IPL head to head is to see the statistics from all their matches.
| | Mumbai Indians | Sunrisers Hyderabad |
| --- | --- | --- |
| Wins | 8 | 8 |
| Home Wins | 4 | 5 |
| Away Wins | 3 | 1 |
| Other Wins* | 1 | 2 |
| Highest Score | 208 | 178 |
| Lowest Score | 87 | 96 |
| Highest Ever Season Finish | Champions | Champions |
| 2020 Table Position | Champions | Playoffs (Third) |
*Games played outside India
Exciting Matches Between SRH vs MI in IPL
The statistics tell a story, but taking a closer look at some of the best matches between the two sides can truly reveal how entertaining the games can be. We take you back in time through three intense Sunrisers Hyderabad vs Mumbai Indians matchups.
Sunrisers Hyderabad vs Mumbai Indians, IPL 2017
The first 2017 head to head between the teams was more than just a standard match. A lot was riding on it to determine who would come out on top. Mumbai Indians had been champions in 2015. However, it was Sunrisers Hyderabad that had taken the top prize in 2016. Each needed to assert their dominance to set the tone for the season.
MI had the home advantage. In the end, they were the team that achieved victory. They beat SRH by four wickets. However, later in the season, SRH won at their home ground, showing just how evenly matched the two sides were. It was Mumbai Indians that went on to win the IPl that year, though.
Sunrisers Hyderabad vs Mumbai Indians, IPL 2018
In 2018, SRH were the runners up and played an excellent season. They got the upper hand and beat Mumbai Indians in both of their matches that year. The win on April 23rd was particularly notable, as it was the first time SRH had beaten them in an away match in Mumbai.
It was a decisive victory, which made this SRH vs MI matchup even more thrilling for the fans. They beat MI by 31 runs, with spin bowler Rashid Khan named man of the match.
Sunrisers Hyderabad vs Mumbai Indians, IPL 2020
Due to the pandemic, the 2020 IPL season was played in the United Arab Emirates. Both SRH vs MI matches took place in Sharjah, with neither team having the home advantage. Once again, the two sides showed how evenly matched they were.
Mumbai Indians had won the first game, but in the second match of the season, SRH were victorious. MI went on to become champions again, but Sunrisers Hyderabad have definitely shown that you can't discount them.
Mumbai Indians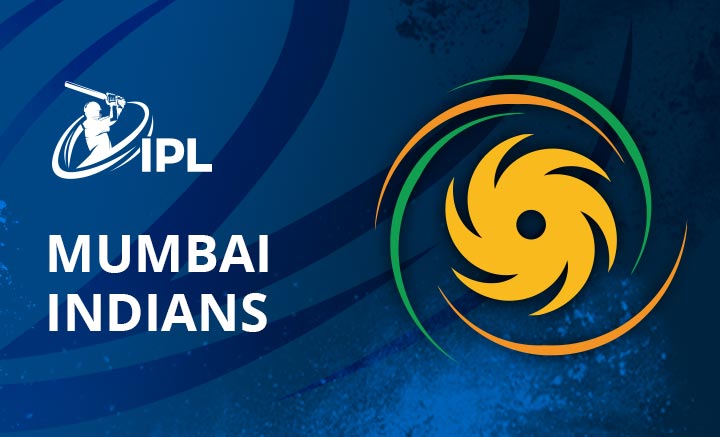 Mumbai Indians first played their home games in Navi Mumbai at DY Patil Stadium. They briefly moved to Brabourne Stadium in 2010, before settling at their new home the Wankhede Stadium, named after S. K. Wankhede the former president of the BCCI. They've played in the league since it began in 2008. They play in blue, and their theme song is Duniya Hila Denge, although you might hear Akkha Mumbai Khelega after a wicket or a boundary.
In the IPL, Mumbai Indians have seen considerable success. The team is estimated to have the highest brand value. They became the first team to win three IPL titles. They went on to break that record by winning a fourth title and the next year took their fifth. They were also the first team to win their 100th T20 match. MI made it to the Champions League T20 five times when the tournament was running, and they won it twice.
Notable players for the team include Kieron Pollard, the vice-captain from Trinidad and Tobago, wicket-keeper Quinton de Kock, Hardik Pandya, the all-rounder, and Jasprit Bumrah, the pace bowler. The side is led by Rohit Sharma, the leading run-scorer. Mahela Jayawardene has coached the team since 2017 taking over from Ricky Ponting.
Sunrisers Hyderabad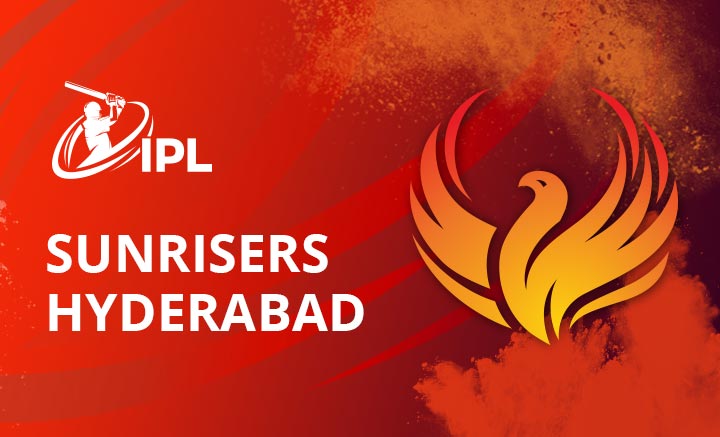 Sunrisers Hyderabad plays at Rajiv Gandhi International Cricket Stadium in Hyderabad. They've also played some games at their second stadium in Visakhapatnam, the Dr Y. S. Rajasekhara Reddy ACA–VDCA Cricket Stadium. The team was founded in 2012 and joined the IPL in 2013. Their entry came after the Deccan Chargers, who were based in Hyderabad, were permanently banned from the league. They play in orange and are known for being one of the best when it comes to bowling.
With a 2013 entry to the IPL, Sunrisers Hyderabad didn't participate in any Champions League T20 tournaments. However, they have a respectable record in the league. They finished fourth in the playoffs in their first year. SRH had kept 20 of the original Chargers players, so weren't starting from the beginning. In 2016, they won the competition, and since then have either been runners-up or made it to third or fourth in the playoffs.
SRH captains of the past have included Cameron White, Sikhar Dhawan and Kane Williamson. Their former captain David Warner returned in 2020 and is currently leading the side. Other key players in the current team include all-rounder Rashid Khan, wicket-keepers Wriddhiman Saha and Jonny Bairstow, and batsman Manish Pandey. They've only had two coaches in their history. The first was Tom Moody from 2013 to 2019. In 2020, Trevor Bayliss, another Australian, took on the role.
IPL 2021 SRH vs MI Betting and Odds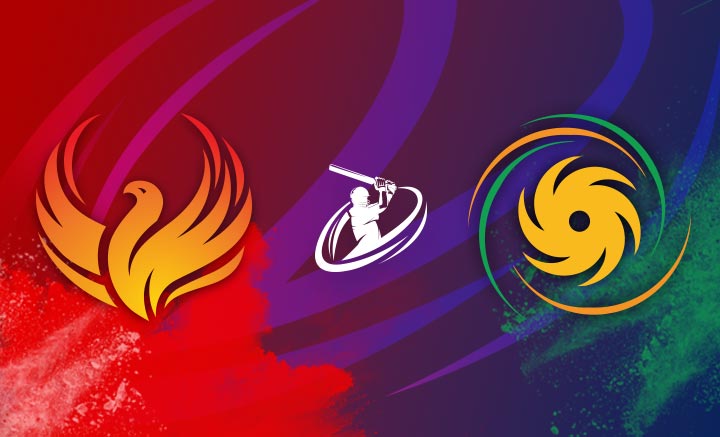 The 2020 IPL was postponed due to the unprecedented circumstances of the pandemic. This delay meant that the games were played in September and October. While some uncertainty continues for IPL 2021, the season might go ahead in the spring months as normal. The current tentative dates are April 11 to June 6, so you can expect to see your IPL 2021 MI vs SRH matchups then.
As usual, there will be some exciting betting opportunities at 10CRIC, which is known for its security, suitable payment options for Indian players, and excellent live betting section. You can expect fantastic promotions too, with sports welcome offers, bonuses focused on the IPL, and Bitcoin free bets if you prefer to use a cryptocurrency.
SRH vs MI - Betting
When it comes to sports betting, many experienced punters know that if one side has a clear advantage, then it can be tricky to find good value bets. That is why MI vs SRH betting is so appealing. The two teams are evenly matched, and over the years have created a few surprises but played consistently.
You can use that knowledge to your advantage when you bet on SRH vs MI at 10CRIC. There are exclusive options in terms of betting markets, so you'll have a brilliant selection. The types of bets to look out for include man of the match, winner, top bowler, the number of sixes or the number of fours. You'll also see options like top team batsman for the season.
Since 10CRIC uses 128-bit encryption technology to make a data entry and transfers secure, you can feel safe depositing your money. Plus, you can deposit in rupees using an online bank transfer, credit or debit card and e-Wallets, which means you're sure to find something to suit your needs.
Once the IPL season starts, you won't need to worry about missing a bet on the games. 10CRIC has a mobile app that can be used on iOS and Android phones. You'll find all the features and your account details there, and be able to get cricket betting tips, scroll through the odds and place a bet with just a few taps on the screen
SRH vs MI - Odds
Now that you know that there are some of the best IPL betting markets waiting for you, you'll want to know about the odds. There are three crucial listings to look out for to take full advantage of the IPL betting at 10CRIC. Let us explain each one, and you can decide whether to back the Mumbai Indians or the Sunrisers Hyderabad.
MI vs SRH Outright Odds - For most big leagues and tournaments, you'll find outright odds. The IPL is no different, so when you see this listing, it means the bets you can make in advance of the league getting underway. You'll be predicting the overall winner, so if you feel confident that MI will do it again, or that SRH will claim their second title, this bet is for you.
MI vs SRH Before the Match Odds - The main odds listing will be before the match odds. Here, you'll find several bet types that appear a week or a few days before SRH and MI play. It'll include options like the match-winner, as well as totals bets for runs scored and other predictions that you can make before the game begins.
MI vs SRH Live Betting Odds - If you're following an SRH vs MI match and want to predict what will happen next, then you should head to the live betting section. You'll find up to the minute odds about what will happen in that over or within the next 10 to 15 minutes of play. The odds are updated as the score changes, so if you can stay ahead of the game, you're likely to find some exciting opportunities.