In the southern part of India in the Indian Premier League (IPL), Chennai Super Kings (CSK) and Sunrisers Hyderabad (SRH) are simply adored by fans. Two of the most popular cities in South India, Chennai and Hyderabad, have several similarities in terms of climate, population and cricket ambitions. The two franchises are among the successful teams in IPL history with Chennai Super Kings going on to win three titles. Sunrisers Hyderabad have won the title once in 2016 and reached the finals one other time.
CSK vs SRH Stats and History
CSK vs SHR Betting
CSK has the best record in the IPL, boasting of an impressive win percentage of 61.28%. CSK's three title wins all came under MS Dhoni's captaincy in 2010, 2011 and 2018. Sunrisers Hyderabad, on the other hand, have the third-best win percentage of 53.70%.
In terms of squad composition, style of play and captaincy, Sunrisers Hyderabad and Chennai Super Kings have a lot of similarities. CSK vs SRH over the years has been a match that fans look forward to season after season because of their similar styles of thinking on the field.
CSK vs SRH Head to Head
Two of the strongest teams in IPL history, Chennai Super Kings vs Sunrisers Hyderabad have several historic encounters that find a special place in IPL history.
CSK vs SRH have played out some all-time classics and rarely have the two teams disappointed in their head to head records.
There have been 13 CSK vs SRH matches in the IPL with CSK winning 10 and SRH three times. Chennai Super Kings have reigned supreme at home in the MA Chidambaram Stadium with three wins in three matches.
At Rajiv Gandhi International Stadium in Hyderabad, CSK and SRH have two wins apiece. The sides have also clashed in neutral venues with Chennai Super Kings still having a wood over Sunrisers Hyderabad.
The two sides first played each other in 2013 when the Sunrisers Hyderabad franchise was formed. Their major setback against Chennai Super Kings came in 2018 when the four CSK vs SRH matches ended in Chennai wins each time, including the finals.
In the year 2013 too, Chennai Super Kings had won all of their three matches, including one in the Champions League, against Sunrisers Hyderabad. In the 2019 season, Chennai Super Kings and Sunrisers Hyderabad have won one game apiece.
| Year | Played | CSK wins | SRH wins |
| --- | --- | --- | --- |
| 2013 | 3 | 3 | 0 |
| 2014 | 2 | 1 | 1 |
| 2015 | 2 | 1 | 1 |
| 2018 | 4 | 4 | 0 |
| 2019 | 2 | 1 | 1 |
| Overall Record | 13 | 10 | 3 |
Most Interesting Matches between CSK and SRH in IPL
Sunrisers Hyderabad vs Chennai Super Kings have some extraordinary matches since they first met each other in the IPL in the IPL. The rivalry between the sides has led to some close contests in the last few years, making SRH vs CSK one of the most-watched out for contest in the IPL. Here we pen down a few thrilling SRH vs CSK matches.
IPL 2019 - SRH vs CSK - CSK won by 6 wickets
A brilliant knock of 83 by Manish Pandey and a half-century by David Warner in the first innings propelled Sunrisers Hyderabad to 175 at Chepauk. Chasing 176 to win on a tricky track against Sunrisers Hyderabad, CSK was driven by Shane Watson's 96 and Suresh Raina's 38. With 9 runs needed off the last over, Kedar Jadhav hit a six off Sandeep Sharma to help CSK to a stunning win with one ball to spare.
IPL 2013 - SRH vs CSK - CSK win by 5 wickets
With 160 to chase after a half-century from Shikhar Dhawan and a late blitz from Ashish Reddy, Chennai Super Kings seemed out of the game as they languished at 114/3 after 16 overs. In a game-changing over, Dale Steyn was thumped for back to back sixes by MS Dhoni. The CSK skipper further hit 13 off another Steyn over, the penultimate over of the innings. With 15 to win off the last over, Dhoni hit six and two fours by the fourth ball of the final over to seal the run-chase. He remained unbeaten on 67 off 37 balls as CSK won the first game between these two teams.
IPL 2014 - SRH vs CSK - SRH win by 6 wickets
Chasing 186 for a win after half-centuries from David Hussey and MS Dhoni, Sunrisers Hyderabad got off to a flier courtesy a belligerent inning from David Warner. Shikhar Dhawan and Warner put on 116 for the opening wicket in 11.2 overs before Warner departed for 90. Dhawan carried on, remaining unbeaten on 64 as Sunrisers Hyderabad chased the target with two balls to spare.
Chennai Super Kings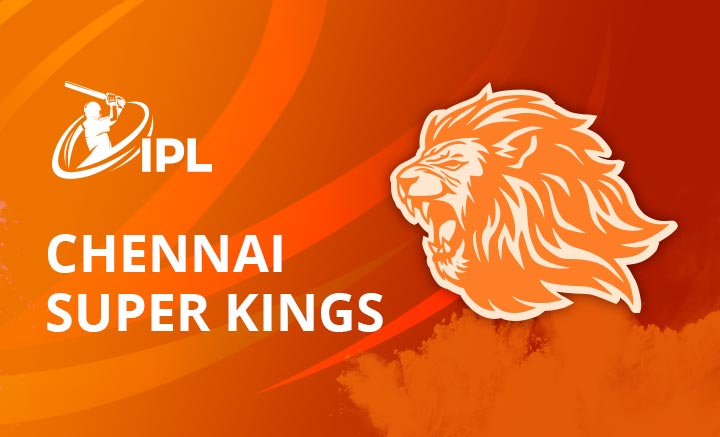 Led by MS Dhoni, Chennai Super Kings are probably the most supported franchise in the Indian Premier League with their home matches seeing the stadium thronged by die-hard supporters. Chennai Super Kings have been a part of the IPL since the inception of the Indian Premier League in 2008, although they did miss two successive seasons in 2016 and 2017 after a ban was imposed on them.
Statistically, Chennai Super Kings have an incredible record, winning 100 of the 165 IPL matches they have played and losing just 64 of them, giving them a win percentage over 60, the only franchise in the IPL to boast of the same. CSK have the unique distinction of qualifying to the play-off stage in each of the ten IPL seasons they have played in.
Suresh Raina, with 4527 runs, is the highest run-scorer for Chennai Super Kings and the second-highest run-scorer in the history of IPL after Virat Kohli. Suresh Raina is one player who has been a regular member in Chennai Super Kings' starting XI with him first missing a game for CSK in 2018 after playing 158 matches in a row for them. Dhoni has represented the Chennai Super Kings 190 times and with 3858 runs comes behind Raina as the second-highest run-scorer. Shane Watson, who moved in from Rajasthan Royals and Royal Challengers Bangalore, has two hundred as does Murali Vijay.
Dwayne Bravo is the leading wicket-taker for CSK in IPL history with 104 wickets, coming at an impressive average of 23.13. Off-spinner and local player Ravichandran Ashwin, who left for Kings XI Punjab, has 90 wickets at an average of 24.22 and is their second-highest wicket-taker. Ravindra Jadeja, the left-arm spinner and all-rounder, is the third highest wicket-taker with 81 wickets post the 2012 season when he joined hands with CSK.
Suresh Raina, MS Dhoni, Dwayne Bravo, Ravindra Jadeja, Shane Watson, Harbhajan Singh and Deepak Chahar are all key players for Chennai Super Kings heading into IPL 2020.
Sunrisers Hyderabad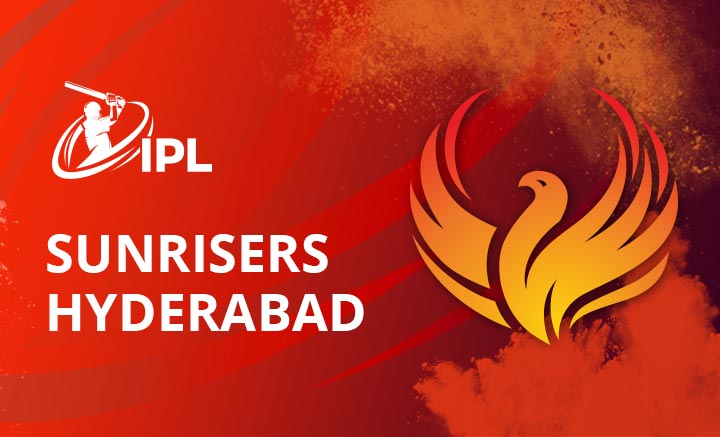 Sunrisers Hyderabad have the third-best win percentage in IPL history since making a debut in the league in 2013. An outfit that relies on their bowling attack and in restricting teams to win matches, Sunrisers Hyderabad have been super impressive as a T20 side with them boasting of several key players who have thrived across seasons for them.
David Warner, Bhuvneshwar Kumar, Kane Williamson and Rashid Khan have served the SRH franchise for a long period of time and own some extraordinary records in the IPL history. SRH have won 57 and lost 49 of their 108 IPL matches so far. Their first title win came in 2016 when they beat Royal Challengers Bangalore by defending 208.
David Warner, the former skipper of the franchise, is the leading run-scorer for Sunrisers Hyderabad in the IPL over the years with 3271 runs at an average of 55.44. Warner has two hundred and 34 half-centuries and strikes at a rate above 145. Shikhar Dhawan, who later moved to the Delhi franchise, and Kane Williamson are the other batsmen to score over a 1000 runs for Sunrisers Hyderabad.
Bhuvneshwar Kumar is the leading wicket-taker for Sunrisers Hyderabad, having picked up 109 wickets in 87 matches at an average of 22.34. Rashid Khan, who first came into the side in 2017 as an overseas player from Afghanistan, is their second-highest wicket-taker with 55 wickets in 47 IPL games at an average of 21.69. Siddharth Kauk comes next with 43 wickets and is a player Sunrisers Hyderabad have used in the death overs.
David Warner, Kane Williamson, Manish Pandey, Jonny Bairstow, Rashid Khan, Bhuvneshwar Kumar and Mohammad Nabi are key players for the franchise for the upcoming 2020 IPL season. A franchise that has identified young players early, Sunrisers Hyderabad are often regarded as the best T20 franchise for a newbie to start his career at this level.
IPL 2020 CSK vs SRH - Betting and Odds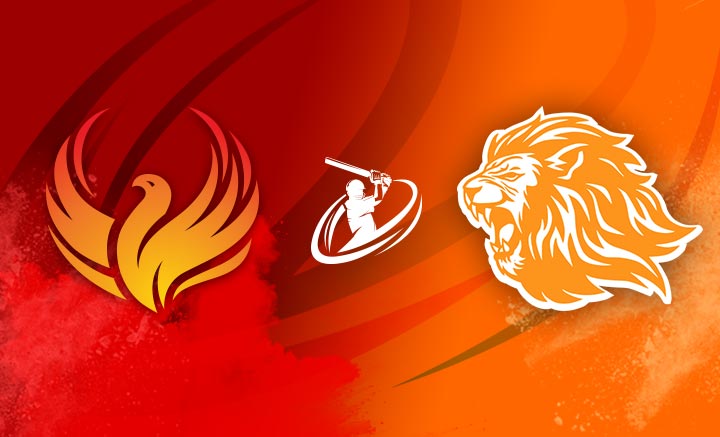 The rivalry between Chennai Super Kings and Sunrisers Hyderabad has been intense primarily because of the huge support the two franchises garner in South India. Two of the strongest teams meeting in the IPL generate large interest and as such enough and more potential for betting. CSK vs SRH matches are keenly awaited season after season. The 2020 IPL season is delayed due to the coronavirus situation with the COVID-19 pandemic sweeping the globe. Latest news seeping in is that the IPL 2020 will begin in UAE in the month of September, running till November. IPL 2020 would have seen CSK vs SRH lock horns twice in the league stages of the season.
The IPL 2020 auction saw both Chennai Super Kings and Sunrisers Hyderabad strengthen their squad by bringing in new players. While Chennai Super Kings made a splash on Piyush Chawla, another spinner, Sunrisers Hyderabad were more measured and invested in young players like Virat Singh, Priyam Garg and Abdul Samad. The fees players in the squad will add a new dimension to the contest between CSK and SRH. The betting stakes are usually sky high for a high-profile clash like CSK vs SRH and the odds of winning big are high if you predict the right winner.
CSK vs SRH - Betting
Few IPL games have garnered more interest for betting than CSK vs SRH. With the matches seeing a lot of bets placed, the odds are high and the chances of taking home big money is pretty huge. There are several reasons why 10CRIC should be your go-to site for betting in the IPL.
10CRIC provides very generous odds for IPL matches to give the users a fair deal for the money they invest.
10CRIC accepts a wide range of payment methods for deposits or withdrawals including Visa, Mastercard, Skrill and Neteller.
At 10CRIC you can even bet with Rupees and deposits are processed almost instantly.
10CRIC offers exclusive IPL betting markets such as the top-scorer market or the top bowler market.
There is a welcome bonus for users to start your experience with 10CRIC in the most delightful fashion.
The odds at 10CRIC are highly competitive, meaning that each time you bet, your odds of taking home bigger money is higher than at other betting firms.
Bet on matches like SRH vs CSK with us and ensure that you get the best deal in the IPL betting market. You can read more about IPL 2020 betting and offers at 10CRIC here.
SRH vs CSK Odds
| | | |
| --- | --- | --- |
| IPL match | SRH to Win | CSK to Win |
| SRH vs CSK | 2.42 | 1.15 |
There are three types of betting odds for IPL matches on 10CRIC.
CSK vs SRH Outright Odds - Outright betting is about long term trends and at 10CRIC we encourage users to bet on teams well ahead of the season. In the IPL, Sunrisers Hyderabad and Chennai Super Kings are consistent as well as boast of an intense rivalry and you could bet on one of them to win IPL 2020. The IPL betting outright odds for Sunrisers Hyderabad to win the 2020 edition at 10CRIC stand at 6.00. For Chennai Super Kings, 10CRIC has IPL betting outright odds at 5.50.
CSK vs SRH Before the Match Odds - 10CRIC offers pre-match betting where users can bet on who is likely to win a particular game or which player is likely to make most runs or take most wickets. This is available until the match starts after the toss.
CSK vs SRH Live Betting Odds - Live IPL betting is a big part of online betting and at 10CRIC, we offer some pleasing deals to the users. Live betting involves betting on a game during the time it happens, including the starting few hours or the last few minutes of the game. A live bet allows you to be involved intensely with the on-field action till the very end.