The Indian Premier League (IPL) is a T20 cricket league with some highly entertaining team rivalries. But the biggest and most flamboyant one has to be Mumbai Indians vs Royal Challengers Bangalore. With star-studded line-ups since its inception, the two teams have provided some of the best cricketing spectacles the league has ever seen.
MI vs RCB Stats and History
MI vs RCB Betting
Mumbai Indians vs Royal Challengers Bangalore (RCB) is the biggest rivalry in the 12-year history of the IPL. In the 27 MI vs RCB face-offs, the Mumbai Indians (MI) have dominated with 17 wins. Despite this inequity, their matches have incited tremendous loyalty with bettors and fans alike.
While MI has been the most successful IPL team of the last decade, RCB has often challenged them with many encounters ending in a tight race. The most recent loss for RCB was in October 2020 when MI beat them by five wickets, taking MI one step closer to their eventual title win.
RCB vs MI Head-to-Head
There's something dazzling about the MI vs RCB IPL rivalry that keeps fans and bettors glued to their games. While MI dominates with the most IPL titles, RCB is one of the few teams that consistently give the five-time champions a run for their money.
Even before the beginning of the IPL, the two teams of Mumbai and Karnataka - Bangalore's state were fierce competitors in the Ranji Trophy. Many believe that MI vs RCB IPL rivalry is left over from that history between the regions and continues courtesy of two heavyweights Rohit Sharma, the most successful IPL captain with five title wins, is Virat Kohli's deputy in cricket at the international level.
The two teams locked horns twice in 2019, with MI winning both matches. MI's gained their first win under controversial circumstances due to the umpire failing to spot a no-ball.
Below you can see some head to head stats showing how these teams have fared against each other.
MI vs RCB Head to Head
| 27 Matches | MI | RCB |
| --- | --- | --- |
| Wins | 17 | 10 |
| Losses | 10 | 17 |
| Highest Score | 213 | 235 |
| Lowest Score | 115 | 122 |
Exciting Matches Between RCB vs MI in IPL
Let's look at three memorable Royal Challengers Bangalore vs Mumbai Indians matches.
RCB vs MI 10th match IPL 2020
This exhilarating and close match at the Dubai International Cricket Stadium, Dubai, was the first RCB vs MI game of the IPL 2020 season. The match saw the teams tied until RCB's captain, Virat Kohli, won it for Bangalore in the very last ball. The Royal Challengers Bangalore won the Super Over by only two wickets.
The game started with Mumbai Indians winning the toss and electing to field. Mumbai required 90 runs off the last five, which Pollard and Kishan nearly achieved. The man of the match was RCB's AB de Villiers.
Final score: RCB 201/3 (20) and MI 201/5 (20)
MI vs RCB 48th match IPL 2020
Another key Royal Challengers Bangalore vs Mumbai Indians encounter took place in Abu Dhabi during October 2020. This game was also a close match, but MI came out the winners with a comfortable five wickets and five balls remaining. This win made MI the first team to reach 16 points and all but secure their place in the playoffs. For the Bangalores, this RCB vs MI loss didn't budge them from their healthy number two position in the tournament, but they ended up placing fourth overall.
Final score: MI 166/5 (19.1) and RCB 164/6 (20)
RCB vs MI 5th match IPL 2008
In the first-ever IPL RCB vs MI encounter, the Royal Challengers Bangalore defeated Mumbai Indians by five wickets with two balls remaining. This game took place on April 20, 2008, and was RCB's first win of the tournament. The match was dominated by South African stars Jacques Kallis and Mark Boucher, with both contributing strong batting efforts to edge out MI's Shaun Pollock's all-around contribution.
Robin Uthappa was another strong contributor to MI, but it wasn't enough. A challenging 166 set by the Mumbai Indians saw Bangalore riding on an unbeaten 39 from Boucher and his 55-run stand with Kallis.
Final score: RCB 166/5 (20) and MI 165/6 (19.1)
Mumbai Indians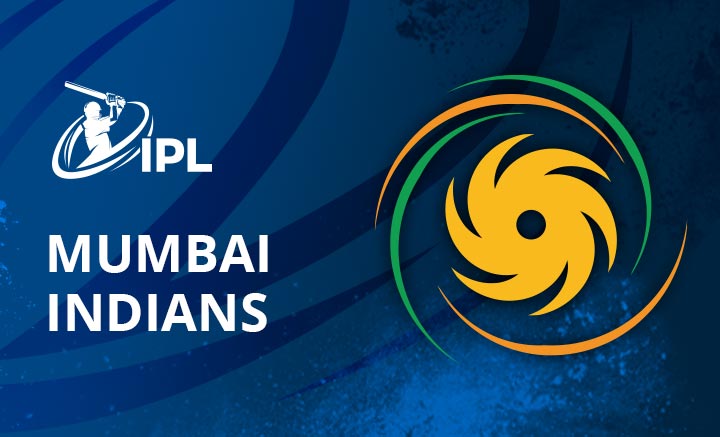 The Mumbai Indians IPL team was one of the founding teams in 2008 when it was bought at auction by India's largest conglomerate, Reliance Industries. Going for the highest bid of the auction, MI is managed through the 100% Reliance Industries subsidiary IndiaWin Sports. Since its establishment, MI has played its home games in the Wankhede Stadium in Mumbai. In their inaugural year, MI missed out on a semi-final spot by one point after finishing fifth in the points table with seven wins and seven losses. Five years later, they won their first IPL title and went on to win a record three more titles in the next six years. With a win against the Delhi Capitals in November 2020, the defending champions set a new league record by earning their fifth IPL title.
IPL Mumbai Indians current captain Rohit Sharma is the most successful IPL captain ever, having won the highest number of titles and matches. Mahela Jayawardene is the current coach, with West Indian all-rounder Kieron Pollard acting as the vice-captain.
MI's players with the most runs and most wickets in 2020 were:
Most runs– Ishan Kishan with 516 runs in 14 matches with a strike rate of 145.76
Most wickets– Jasprit Bumrah with 27 wickets in 15 matches with a dots balls % of 48.61
In 2016, the team collaborated with Diesel in the Italian fashion brand's first-ever association with cricket to produce a limited-edition collection of off-field merchandise. In 2019, Netflix released the documentary series Cricket Fever: Mumbai Indians, which chronicled the team's journey. This team has one of the largest fan bases in the world, with millions of fans across numerous social platforms.
Royal Challengers Bangalore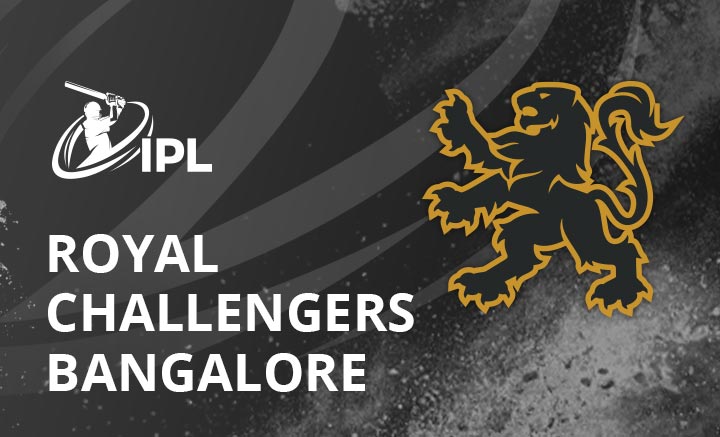 Also founded in 2008, the IPL Royal Challengers Bangalore team was purchased at auction by United Spirits for the second-highest bid. IPL Royal Challengers Bangalore is named after the company's liquor brand Royal Challenge. Since the beginning, the team has played its home matches at the M. Chinnaswamy Stadium in Bangalore city.
RCB has never won the IPL but has come close as runners-up three times, earned between 2009 and 2016. They have also placed third twice. They hold both records for the highest and the lowest totals in the IPL – 263/5 and 49, respectively. RCB's current captain is Virat Kohli, with AB de Villiers acting as the vice-captain. Simon Katich has coached the team since IPL 2020.
Considered a glamorous team, RCB has a vast and passionate fan base all over India, but especially in Bangalore. The fans, known as the Bold Army, are loyal and vocal in their support, turning the home stadium into what is called a "sea of red". Fans are well known for their chants of "R-C-B, R-C-B" and chants of "A-B-D, A-B-D" for their beloved batsman AB de Villiers.
Virat Kohli is the team's top batsman with a record 6,302 runs from 2008 to 2020, followed by AB de Villiers with 4,209 runs from 2011 to 2020. YS Chahal is the leading wicket-taker with 121 from 2014 to 2020. RCB's players with the most runs and most wickets in 2020 were:
Most runs–Devdutt Padikkal with 473 runs in 15 matches with a strike rate of 124.80
Most wickets–Yuzvendra Chahal with 21 wickets in 15 matches with a 19.28 average
IPL 2021 RCB vs MI Betting and Odds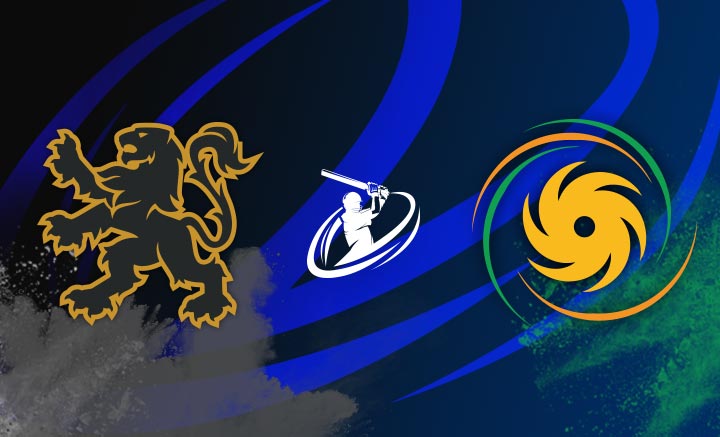 With the ongoing danger of COVID-19, the BCCI has postponed the start of the IPL 2021 tournament to a tentative mid-April 2021 start date, with the finals held in early June. The current plan is to organise the tournament in India.
On February 18, 2021, a mini-auction will occur in Chennai that will allow teams to retain as many players as they'd like. Ahead of the auction, all eight franchises have released some players but retained their core unit. The Mumbai Indians have released some big names, and Lasith Malinga has announced his retirement. Some of the players released include:
Mitchell McClenaghan
Nathan Coulter-Nile
James Pattinson
Ahead of the IPL 2021 auctions, Mumbai has invited 16-year-old spinner Khrievitso Kense from Nagaland to join the trials. MI has four overseas and three Indian player slots to fill. MI will likely be looking for an experienced pacer who can deliver on the Rohit Sharma-led side. In IPL 2021 MI vs RCB news, their first match is tentatively scheduled for April 19, 2021, in the 10th match IPL 2021 at M.Chinnaswamy Stadium.
RCB has released ten players, including their previous senior opening batsman Aaron Finch and Indian player Umesh Yadav.
RCB vs MI - Betting
Even though it's delayed, and you won't be able to attend games in person, the IPL 2021 tournament will provide bettors and fans with some much-needed opportunities to win big. MI vs RCB betting will be especially profitable due to the great odds going into the tournament. As the most successful team in the IPL's history with five titles to their name, defending champions Mumbai Indians are the favourites once again.
At India's premier betting site 10CRIC, we offer exclusive betting options and markets, whether you're placing your cricket bets from your desktop, tablet or through our convenient mobile app. 10CRIC is well-known in India as a legal site for Indian bettors and as the site with the best Live Betting options. We accept both Indian rupees and recently added Indian-native Paytm.
Along with the traditional markets such as top batsman/bowler and match-winner, we offer the following exclusive cricket markets:
Top sixes hitter
Total runs in a match
Winner of the regular season
Top team bowler for the tournament
Top team batsman for the tournament
Winners of the man of the match award for individual games
We offer a generous welcome offer for newcomers—we'll match 100% of your deposit up to 10,000 rupees and provide you with some free spins. At 10CRIC, we listen to user feedback and regularly update our site, always providing great promotions, loyalty programs and profitable bonuses. Every week we also offer an exclusive offer as part of our IPL Bonus Calendar. You'll want to bet on RCB vs MI as soon as possible.
You can feel secure when placing your bet on RCB vs MI with 10CRIC as we use state-of-the-art 128-bit SSL digital encryption technology. Our deposit and super-fast withdrawal methods include:
Mastercard
VISA
Astropay
Neteller
Skrill
ECOBANQ
ecoPayz
Bitcoin cryptocurrency
Rupees
Bank transfer
You can find more information about our payment methods - here.
RCB vs MI - Odds
CSK vs MI Odds - 09-04-2021
| | |
| --- | --- |
| Team | Odds |
| CSK | 2.20 |
| MI | 1.66 |
On 10CRIC's betting site, three types of betting odds are available for bettors to choose from.
MI vs RCB Outright Odds
This market is available before the start of the match and during the IPL tournament with continuously updated odds.
MI vs RCB Before the Match Odds
Betting before the match begins—or pre-match betting—is the most popular betting market for cricket. With regular upsets a common occurrence, it can be tough to call the winner of a game and predict the fine margins by which either team could win. The unpredictable nature of cricket can make the odds pretty even for both teams. 10CRIC offers great cricket odds, but it can pay to do some research on the players who are in good form and at head-to-head team records before putting your money down.
MI vs RCB Live Betting Odds
With ever-changing odds, live betting ramps up the excitement of the game. You can bet on fascinating markets like the number of runs in an inning or the match-winner. IPL live betting can be incredibly exciting during tight run chases. The odds on offer on both teams can change due to lost wickets, run rates and players succumbing to the game's pressure.