Two middling franchises in the Indian Premier League, Kolkata Knight Riders (KKR) and Royal Challengers Bangalore (RCB) have had contrasting returns in the league's history with the Kolkata-based franchise having won the IPL twice and Royal Challengers Bangalore have never won the league.
RCB vs KKR Stats and History
RCB vs KKR Betting
Yet, the rivalry that Royal Challengers Bangalore vs Kolkata Knight Riders makes the IPL more than a battle between two of the most successful franchises. By no stretch of one's imagination are these teams the best in the league, but they do have their respective strengths and the contrast between those has made RCB vs KKR among the biggest rivalries in the IPL's history.
While Kolkata Knight Riders have a win percentage of 50.82% over the years with 92 wins in 181 matches, Royal Challengers Bangalore come slightly lower down the order with a win percentage of 45.6%, having won 83 of their 182 matches.
RCB vs KKR Head to Head
One of the most underrated rivalries, RCB vs KKR in IPL history has paved for some spectacular matches. While both teams have intimidating home grounds, the records have swung back and forth over the years. Interestingly, RCB hasn't quite had as much success at their home ground as Kolkata Knight Riders.
In 11 matches at the Chinnaswamy Stadium in Bengaluru, Kolkata Knight Riders have won seven games and Royal Challengers Bangalore have won 4. At Eden Gardens in Kolkata also, KKR have a superior record with six wins in 10 games. Overall, RCB vs KKR head to head has seen 15 KKR wins compared to 10 wins for RCB.
Till 2011, Royal Challengers Bangalore had the better record over Kolkata Knight Riders with five wins and three losses in eight matches. In the last three seasons, though, KKR have completely dominated RCB. Since 2017, RCB has won just one of their six encounters with KKR winning five. The last time RCB won both their league fixtures against KKR was in 2015. Interestingly, there has never been a dragging RCB vs KKR game in IPL.
| Year | Played | RCB | KKR |
| --- | --- | --- | --- |
| 2008 | 2 | 0 | 2 |
| 2009 | 2 | 1 | 1 |
| 2010 | 2 | 2 | 0 |
| 2011 | 2 | 2 | 0 |
| 2012 | 2 | 0 | 2 |
| 2013 | 2 | 1 | 1 |
| 2014 | 2 | 0 | 2 |
| 2015 | 2 | 2 | 0 |
| 2016 | 2 | 1 | 1 |
| 2017 | 2 | 0 | 2 |
| 2018 | 2 | 0 | 2 |
| 2019 | 2 | 1 | 1 |
| Overall | 25 | 10 | 15 |
Most Interesting Matches between RCB and KKR in IPL
Kolkata Knight Riders vs Royal Challengers Bangalore has thrown up some outrageous matches in the history of the IPL since its very inception. The intensity of the competition between the teams has led to fiery fans going at each other when the on-field action gets dense. Most of the games between these sides have been closely fought or completely lopsided. Here we list down some of the best KKR vs RCB matches.
IPL 2008 - KKR vs RCB - KKR win by 140 runs
The very first match of the Indian Premier League was Kolkata Knight Riders vs Royal Challengers Bangalore at the Chinnaswamy Stadium and it threw up spectacular innings from Brendon McCullum who scored 158 off 73 balls. KKR made a stunning 222/3 batting first and went on to win by 140 runs as RCB were bowled out for 82.
IPL 2019 - KKR vs RCB - KKR win by 5 wickets
Contrary to what the winning margin suggests, this was one of the closest games between RCB and KKR in the IPL. Andre Russell's spectacular finishing touch saw him belt 48 off 13 balls to help Kolkata Knight Riders steal 66 of the last 4 overs with Russell clubbing Tim Southee for four sixes in one over. Chasing 206 to win, KKR were home with five balls and five wickets to spare.
IPL 2019 - KKR vs RCB - RCB win by 10 runs
In the same IPL season, KKR vs RCB saw another humdinger as Royal Challengers Bangalore somehow stopped the relentless Andre Russell. Having made 213 batting first thanks to a century from Virat Kohli and a quickfire 66 from Moeen Ali, RCB seemed headed for defeat as Nitish Rana and Andre Russell joined hands. The two put on a 118-run partnership with Russell racing to 65 in 25 balls. Russell was run out off the penultimate ball and RCB won by 10 runs.
Royal Challengers Bangalore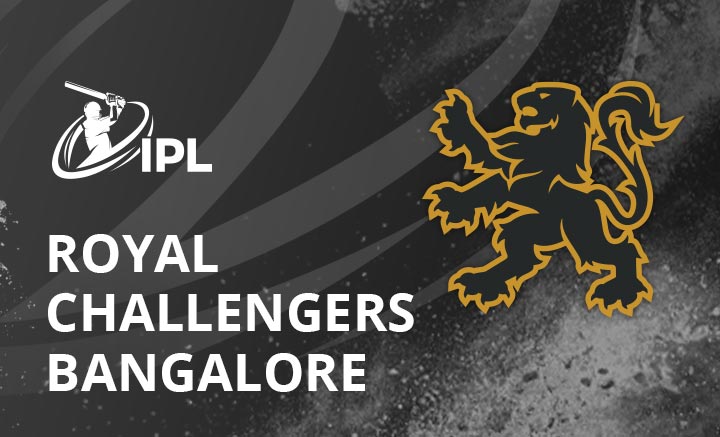 Perhaps the most followed and most supported franchise in the IPL, the Royal Challengers Bangalore haven't quite lived up to the reputation of being a star team with a stunning batting line-up. While the team has the Indian national team skipper, Virat Kohli and a crowd favourite AB de Villiers, the team as such has been a let down in terms of performances with the bowling attack often coming under intense scrutiny.
RCB do not have an impressive win percentage in the IPL and have qualified to the playoffs only five times, reaching the finals of the tournament thrice and losing all three times. In two of the last three seasons, RCB have finished eighth.
Regular and consistent performances are team trademarks for CSK. While it is a team full of stellar players, MS Dhoni and Suresh Raina are considered to be the brain and brawn of Chennai Super Kings.
Virat Kohli and AB de Villiers are unsurprisingly the team's highest run-scorers with 5412 and 3724 runs respectively. All of Virat Kohli's runs in the IPL have come for Royal Challengers Bangalore. Chris Gayle is RCB's 3rd highest run-scorer with 3163 runs. Kohli and Gayle also have five centuries apiece for RCB in IPL.
Yuzvendra Chahal is the only RCB bowler to have 100 IPL wickets. The leg-spinner, in fact, has exactly 100 IPL wickets for RCB, at an average of 22.84. Vinay Kumar with 72 wickets is the only other bowler with more than 50 wickets for the franchise. Zaheer Khan (49), Anil Kumble (45) and Sreenath Arvind (45) come behind them.
Known for being batting heavy, RCB have always struggled on the bowling front and hasn't had a consistent bowling attack any time over the last few seasons. The heavy dependence on the batting group has seen RCB lose quite a few big clashes when their trusted group of batsmen do not really click in sync. In the last IPL auction in 2020, RCB were seen attempting to fix this issue by bringing in a few wicket-taking bowlers.
Kolkata Knight Riders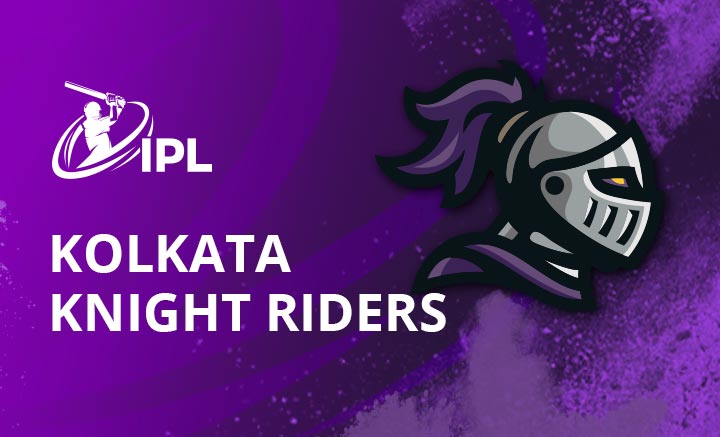 Kolkata Knight Riders have the third-most title wins in the Indian Premier League after Mumbai Indians and Chennai Super Kings. Led now by the charismatic Dinesh Karthik, Kolkata Knight Riders are a likeable squad with an impressive record.
KKR won the IPL in 2012 and 2014 and have reached the playoffs six times. Since winning the title in 2014, KKR have reached the play-offs thrice, missing out on a final spot all three times. In 2019, KKR missed a spot in the final four by a whisker.
Dinesh Karthik, Sunil Narine and Andre Russell are the mainstays in the Kolkata Knight Riders setup. KKR disposed of a few other regulars in Robin Uthappa, Piyush Chawla and Chris Lynn after the last IPL season and have a distinctly different flavour to their squad for the IPL 2020.
Gautam Gambhir, who switched over to Delhi franchise and later retired is Kolkata Knight Riders' highest run-scorer 3036 runs at an average of 31.63 with 27 half-centuries. Robin Uthappa with 2439 runs and Yusuf Pathan with 1893 runs come second and third. Andre Russell, who has an unbelievable strike rate of 188.75, is the only other KKR batsman with over a 1300 runs. The West Indies all-rounder has 1342 runs coming at an average of 35.32.
Sunil Narine is the leading wicket-taker for Kolkata Knight Riders with 122 wickets in 110 matches. The West Indies mystery spinner is the only bowler to have taken more than 70 wickets for KKR. Piyush Chawla, who has now switched franchises to Chennai Super Kings, is their second-highest wicket-taker with 66 wickets.
While a lot of mainstays have left Kolkata Knight Riders, in the IPL 2020 auction, the KKR team revamped a bit by bringing in several new players including England limited-overs skipper, Eoin Morgan, and Australia pacer Pat Cummins for a record fee.
IPL 2020 KKR vs RCB Betting and Odds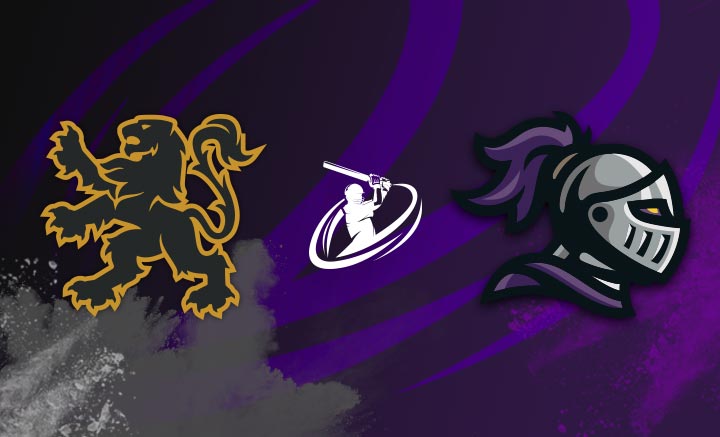 The unprecedented situation with COVID-19 had forced the IPL to be extended but with new confirmation details coming in from UAE, IPL 2020 and RCB vs KKR could be a reality real soon. The IPL 2020 would have seen RCB vs KKR play quite early on in the season but the wait is extended with the league itself being postponed. That RCB vs KKR always throws up interesting battles make this one of the most-watched out for games in the league each season.
The IPL 2020 auction saw Kolkata Knight Riders and Royal Challengers Bangalore fill gaps in their line-ups and both teams have a fresh flavour to their teams. The betting stakes for KKR vs RCB are quite high but the record in itself is too close to pinpoint a winner which makes betting on these games highly rewarding when you win.
RCB vs KKR Betting
Even if RCB vs MI is the marquee IPL clash, the RCB vs KKR betting stakes are big and chances are that if you bet right, you win quite big. As the IPL and KKR vs RCB loom, 10Cric should be your go-to site for betting in the IPL for the following reasons.
At 10CRIC we provide very generous odds for IPL matches to give the users a fair deal for the money they invest.
We accept a wide range of payment methods for deposits or withdrawals including Visa, Mastercard, Skrill and Neteller.
At 10CRIC you can even bet with Rupees and deposits are processed almost instantly.
10Cric offers exclusive IPL betting markets such as the top-scorer market or the top bowler market.
There is a welcome bonus for users to start your experience with 10CRIC in the most delightful fashion.
The odds at 10CRIC are highly competitive, meaning that each time you bet, your odds of taking home bigger money is higher than at other betting firms.
Bet on RCB vs KKR, the big underrated rivalry in the competition and stand a chance to get the best deal in the IPL betting market. You can read more about IPL 2020 betting and offers at 10CRIC here.
RCB vs KKR Odds
| | | |
| --- | --- | --- |
| IPL match | KKR to Win | RCB to Win |
| KKR vs RCB | 1.98 | 1.74 |
RCB vs KKR Outright Odds - Outright betting is about long term trends and at 10Cric we encourage users to bet on teams well ahead of the season. In the IPL, Royal Challengers Bangalore and Kolkata Knight Riders are two of the most unpredictable teams and betting on one of them to win IPL 2020 would be a gamble, yet a good enough one that could make you a millionaire. The IPL betting outright odds for Kolkata Knight Riders to win the IPL 2020 edition at 10Cric stands at 7.50. For Royal Challengers Bangalore, 10Cric has IPL betting outright odds at 8.00.
RCB vs KKR Before the Match Odds – 10CRIC offers pre-match betting where users can bet on who is likely to win a particular game or which player is likely to make most runs or take most wickets. This is available until the match starts after the toss.
RCB vs MI Live Betting Odds - Live IPL betting is a big part of online betting and at 10CRIC, we offer some pleasing deals to the users. Live betting involves betting on a game during the time it happens, including the starting few hours or the last few minutes of the game. A live bet allows you to be involved intensely with the on-field action until the very end.