One of the most significant rivalries in the IPL is between the Chennai Super Kings and the Royal Challengers Bangalore. It started in 2008 at M Chinnaswamy Stadium, with CSK winning the match. It was still going strong at the most recent game between the two at the same stadium, with RCB victorious.
CSK vs RCB Stats and History
CSK vs RCB Betting
The rivalry between the two teams is intense and is often referred to as the Kaveri Derby or South Indian Derby. While the CSK vs RCB rivalry was initially politically charged, the most recent dig was about liquor sales before a postponed match between the teams. The rivalry can sometimes make the situation a bit of a sticky wicket!
Both teams have been led by Indian captains and have boasted legendary players. Fans flood the stadiums enthusiastically supporting their teams. These two teams have had some epic matches; from the 2009 Johannesburg match to the 2019 Bengaluru match.
CSK vs RCB Head to Head
The CSK vs RCB IPL holds one of the most exciting matches in India's history of the sport. While both Dhoni and Kohli have earned honours nationally, there is a clear contrast in their performances within the IPL. RCB has some of the best batsmen; CSK has had more reliable bowlers.
| CHENNAI | MATCHES | Bangalore |
| --- | --- | --- |
| 15 | WON | 8 |
| 8 | LOST | 15 |
| 1 | NO RESULT | 1 |
| 208 | HIGHEST SCORE | 205 |
| 82 | LOWEST SCORE | 70 |
Three times the two teams met head to head during IPL 2015. All three times Chennai Super Kings vanquished the Royal Challengers Bangalore. In the first league of IPL 2015, they met on April 22nd. CSK won by 27 runs. On the 4th of May, they were head to head again with CSK winning by 24 runs.
Their third meeting was a Qualifier match in Ranchi on the 22nd of May. CSK won the match by 3 wickets against RCB. Ashish Nehra of CSK was presented with the "Player of the Match" award for his outstanding bowling in the game.
Most Interesting Matches between CSK and RCB in IPL
With the inaugural 2008 season of the IPL, the tone was set with the RBC vs CSK April 28 match in the Chinnaswamy Stadium in Bangalore. CSK won the toss and chose to bat first. Wasim Jaffer and Ross Taylor scored 50 above for RCB, but it wasn't quite enough. Man of the Match was given to CSK's captain MS Dhoni, who scored an impressive 65 of 30 balls.
One month later, it was RCB's turn to shine when batsman Rahul Dravid managed 47 of 39 balls. Chennai lost 8 wickets in that game, and RCB scored 126/8, winning by 14 runs. Anil Kumble was given the Man of the Match award for his spell of 14/3 with the economy 3.5.
In May 2015, the two teams clashed again in Ranchi. RCB struggled to gain any ground against CSK. Ashish Nehra was terrific in taking 3 wickets, earning a well-deserved Player of the Match award. Chris Gayle made the highest run-getter while Michael Hussey was the top scorer, and Chennai qualified for the final up against the Mumbai Indians.
In April 2019, Royal Challengers Bangalore vs Chennai Super Kings met again, and from the beginning, it looked like CSK was going down. Perhaps RCB was too relaxed until MS Dhoni rose like a phoenix from the ashes and brought them to attention with his skilled batting. It seemed all but over for RCB, but in a nail-biting finish, the ashes scattered when the non-hitter Shardul Thakur was not quite fast enough to beat Parthiv.
RCB has a full squad of experienced players and world-renowned batters. With all-rounder Chris Morris, spinner Yuzvendra Chahal and the young opener Devdutt Paddikal, RBC may show some promising performances in future games. Kohli will need to find the best combination to pull them up from the bottom of the league.
Chennai Super Kings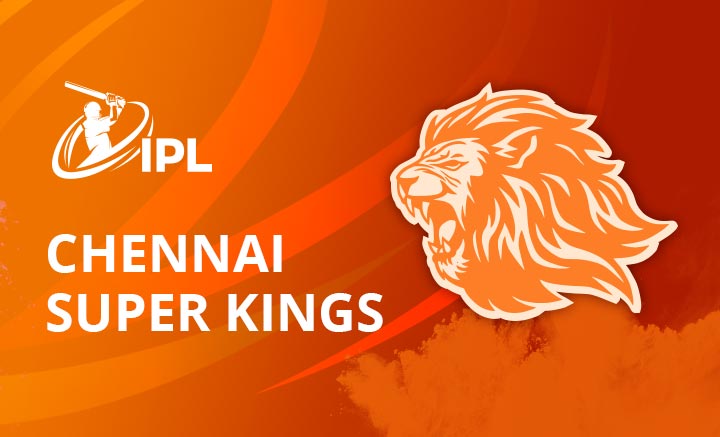 Chennai Super Kings are, without a doubt, one of the favourite teams in IPL. Their home ground is M. A. Chidambaram Stadium. Expectations are always high with captain M S Dhoni and coach Stephen Fleming.
RCB holds the league record for the most appearances in both the playoffs and finals of the IPL. In each edition of the league, they are the only IPL team to qualify for playoffs every time. They have an impressive league standing of being in the top 4 ten years out of the twelve years the league has been in operation.
Regular and consistent performances are team trademarks for CSK. While it is a team full of stellar players, MS Dhoni and Suresh Raina are considered to be the brain and brawn of Chennai Super Kings.
MS Dhoni has had a very successful career as a team captain. He is a world-class finisher and skilled wicket-keeper. It is no wonder there is the saying, "whatever is impossible becomes possible and whatever is possible becomes impossible when there is Mahendra Singh Dhoni!
Suresh Raina has always been in top form to get a win for his team. He is consistent with his batting, scoring, and running and being one of the best fielders in the league. At the tenth anniversary of the IPL, he was named 4th in the all-time Cricinfo IPL XI.
Both men have led the Yellow Army as team captain. No other team has had such consistent captainship. IPL Chennai Super Kings are the only team to have received the Purple Cap for the most wickets three times in a row under their tutelage.
Awards aren't earned just by these two team members. Dwayne Bravo was awarded the Purple Cap in 2013 and 2015, while Mohit Sharma won the prestigious award in 2014. Imran Tahir the latest talent of CSK to bag the Purple Cap in 2019.
Royal Challengers Bangalore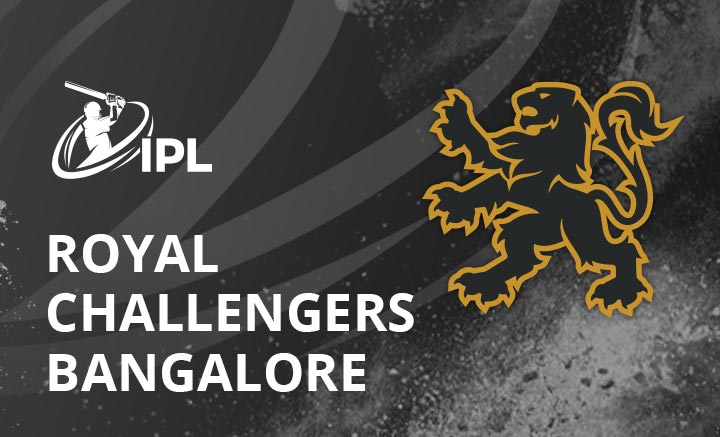 CSK has basked in the glory of success, while RCB has worked to shed being known as the underachievers. Players are talented, but having a good team balance of bowlers, batsmen, and all-rounders have been challenging. Known as the Bold Army, RCB's passionate fan base has shown loyal support cheering them on throughout the years.
Based in Bengaluru, Karnataka, RCB was founded in 2008 and plays home games at the M. Chinnaswamy Stadium. The franchise's original owner wanted to associate the squad with one of his top-selling spirit products, and the team was named Royal Challengers Bangalore. In 2019 it was estimated that the group was worth the equivalent of $83 million.
An ambitious captain since 2013,Virat Kohli is also one of the top-ranked batsmen in the world. He hit 634 runs in the 2013 season with a strike rate of over 138 and finished as the third-highest run-scorer at 99. In 2016 he won both the most valuable Player and the Orange Cap awards.
Known as the 360-degree batsman,AB de Villiers is a hard hitter skilled at death overs, known as "Superman" for his fielder skills and a talented wicket-keeper. He is recognized for his ability to rotate the strike every ball.
Virat Kohli is the highest-paid cricketer in IPL history with an income of over 2 million USD. Over ten times, RCB has passed the 200 marks for team totals. With some of the best batters in the league, they lead in six-hitting with 1131 sixes in the IPL.
While underachieving has been their nemesis, IPL Royal Challengers Bangalore hasn't gone without recognition. In 2008, Shreevats Goswami scored 82 runs in 4 matches, winning Best Under 19 Player. Chris Gayle was impressive in 2011, scoring 608 runs and achieving a batting average of 67.55, winning the Orange Cap award.
IPL 2020 CSK vs RCB - Betting and Odds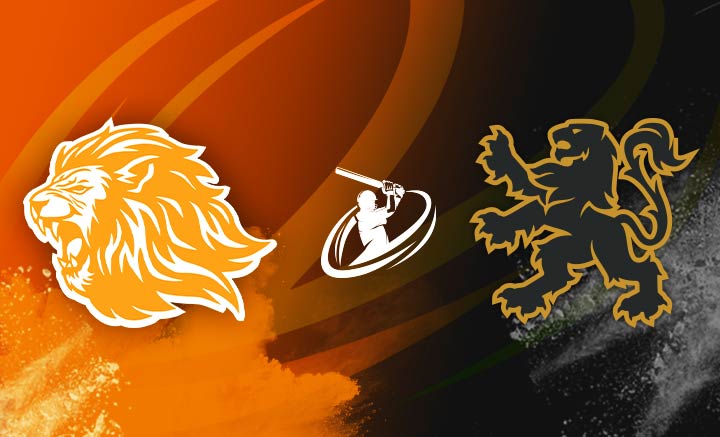 The 13th season of IPL was scheduled to commence March 29, 2020, and the IPL 2020 CSK vs RCB rivalry would continue. Due to the global coronavirus pandemic, the season was regrettably postponed indefinitely. Recent news has brought hope that IPL 2020 can proceed in UAE between September and November 2020.
The Chennai Super Kings continue with MS Dhoni as captain and kept 19 players. They purchased players Josh Hazlewood, Sam Curran, R Sai Kishore, and Piyush Chawla. ESPN noted that CSK got the team that they wanted, having a good balance of all positions covered.
RCB declared a new decade, and the new RCB, and administration surprised all with a new logo and team jerseys. RCB hopes to find success with fresh players Shahbaz Ahmad, Aaron Finch, Pavan Deshpande, Chris Morris, Kane Richardson, Dale Steyn, Joshua Philippe, and Isuru Udana.
13 players were retained, including AB de Villiers, Virat Kohli, Parthiv Patel, and Yuzvendra Chahal.
CSK vs RCB Betting
CSK vs RCB betting will make for a refreshing new season. RBC will strive to win the IPL, with AB de Villiers or Virat Kohli sure to earn "Top Team Batsman." Chris Morris could be the star RCB needs.
CSK's consistent players make them challengers for IPL 2020. Shane Watson and Suresh Raina are sure to be contenders for Top Team Batsman. Similar to 2018's triumphant win, this could be another brilliant year for them.
For those eager to wager, 10CRIC is a popular bookie that focuses on cricket. Experience fast payouts with a safe and secure betting interface, and enjoy competitive odds. With 10CRIC, you can make the classic CSK vs RCB even more thrilling.
Bet on RCB vs CSK with 10CRIC to access exclusive betting markets, with the best live betting options. A loyalty program offers bonuses and promotions, making them an attractive choice. Their mobile app is secure and fast.
CSK vs RCB Odds
| | | |
| --- | --- | --- |
| IPL match | CSK to Win | RCB to Win |
| CSK vs RCB | 2.10 | 1.72 |
Three types of betting odds are available:
CSK vs RCB Outright Betting Odds
Experts rigorously analyze the odds, and for CSK vs RCB, the odds are 5.50 to 8.00. Outright betting on a series outcome can maximize the chances of making a profit. Bet on the best batsman or the top bowler with this method.
CSK vs RCB Before the Match Betting Odds
Before the match betting odds are set before the toss is made and players are on the pitch. As soon as the ball is bowled, the match is in play, and based on the action, the odds fluctuate. Some players prefer this betting method to get the best profits.
CSK vs RCB Live Betting Betting Odds
Bet in real-time while the match is in play using live odds. When the game-play begins, wagers can be placed on whether there will be a fifty or a century scored, who will win or odds on the next ball - exciting right down to the last second of the game!