From Punjab to Telangana the two cricket teams have consistently battled for dominance. Over the years Punjab Kings have brought power and vigour from Mohali, while their rivals, Sunrisers Hyderabad, have proven to be strong opponents. The IPL Punjab Kings vs Sunrisers Hyderabad matches attract thousands of views every year. During the 2021 IPL season, Hyderabad stood out with several victories over the competition. Punjab, although underperforming in the last season, is far from out in the constant combat for victory in PBKS vs SRH.
SRH vs PBKS Stats and History
Having garnered their most wins in 2014, PBKS are determined to reach that same level in the IPL tournament once again. They are looking to go beyond being runners-ups and strive to reach a semi-final status or higher. SRH is longing to relive the glory of the past as well. The 2016 champions captured eleven wins during that successful year and had a great season against PBKS.
With player retentions and acquisitions from both teams, the competition has heated up and is now considered one of the most intense IPL rivalries.
PBKS vs SRH Head-to-Head
| | SRH | PBKS |
| --- | --- | --- |
| Wins | 11 | 5 |
| Losses | 5 | 11 |
| No Result | 0 | 0 |
| Other Wins* | 2 | 3 |
| Highest Score | 212 | 211 |
| Lowest Score | 114 | 119 |
Punjab Kings and Sunrisers Hyderabad have played some of the most interesting games in the IPL seasons. Their rivalry dates back to 2013 and since then their games have gained national attention. PBKS's captain, KL Rajul holds the title of scoring the most runs against SRH players. He has 400 runs in four innings in his nearly unbeatable record. Meanwhile, Glenn Maxwell carries one-hundred-and-sixty runs in six innings against SRH. Of Hyderabad's squad, skipper David Warner possesses 574 runs in ten innings against the Kings. Manish Pandey maintains 166 runs in four innings.
SRH's Rashid Khan holds the highest number of wickets at eleven scalps in six innings. He is joined by Siddharth Kaul and Sandeep Sharma, who each possess six wickets. In their most recent season, SRH has won ten matches and left PBKS with only four victories. With six of those wins being at home for Hyderabad, momentum has only increased. SRH holds their highest score at 212 for the season. As PBKS and SRH continue to face off, bets and auction values steadily increase. The PBKS vs SRH IPL rivalry might be one of the most fascinating matchups within the IPL.
Matches Between PBKS and SRH in IPL
Sunrisers Hyderabad vs Punjab Kings have had some tremendous faceoffs. In April 2019 both teams clashed for the 48th match of the season. The Sunrisers held nothing back and had a historic first bat. 77 runs in the first six overs would not only set a precedent but also be the highest score for that season. SRH's momentum would falter and cost them several runs. While the Kings managed to bat out twenty overs, it would not be enough to gather a win for them. Sunrisers Hyderabad would emerge victorious with a score of 212-6.
On October 8th, 2021, SRH went on to defeat PBKS by 69 runs at Dubai International Stadium. From the very start, Hyderabad's Jonny Bairstow would work for the title of, "Man of the Match." But as the match intensified, all eyes fell on SRH cricketer Vijay Shankar. Playing back-to-back games for the Sunrisers, Shankar made sure his team only needed twenty of eighteen balls. His efforts paid off as they secured a victory over the Kings.
In October 2021 there was another clash between the talented teams. At the time both teams were entering the 43rd match and 13th season of IPL. Prior to this engagement, PBKS and SRH had played against each other a total of 15 times. Punjab had seized 11 of those wins and the tension had only heated. Both teams sent out their best with Rahul facing Warner. With PBKS's Mayank Agarwal out for an injury, Rahul would instead be joined by Mandeep Singh. Through sheer determination, PBKS would snag a win over their longtime rivals. SRH vs PBKS continues to gain country-wide attention among Indian cricket fans.
Punjab Kings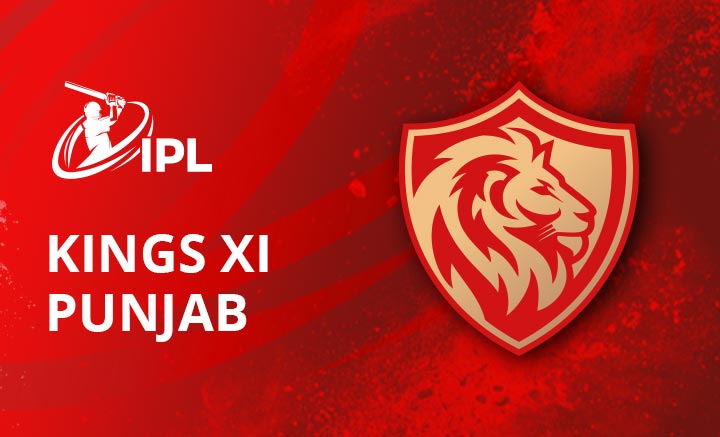 Founded in 2008, PBKS has been taking the field at Mohali and Holkar Cricket Stadium. The team's first captain, Yuvraj Singh was considered an icon by the team supporters in the second season.
One of PBKS's best players is KL Rahul – the current team's captain. Rahul is the first Indian to score a century on his One Day International debut. He also became the third Indian to score a century in all three formats of cricket. Other outstanding squad members include Chris Gayle, Glen Maxwell, Mohammad Shami, and Mujib Ur Rahman. A Jamaican cricketer, Gayle was the highest scorer of runs for the West Indies cricket team. Glen Maxwell, an Australian originally from the Victoria cricket team, is known for his power hitting. Shami consistently bowls between 90 to 93 mph, making him a viable player. The International Cricket Council named Mujib Ur Rahman a rising star after his performance in the 2019 World Cup.
During the team's opening season, PBKS was third in the semifinals. There were a total of nine coaches in the Punjab Kings IPL performances. While they are most recently headed by former cricketer Anil Kumble, PBKS was led by the SRH's first coach, Tom Moody, back in 2008. This mixture of similar skills only further elevates the ongoing rivalry between these teams. As of April 30th, 2017, PBKS held the record for greatest win margin with a total of ten wickets. With ongoing titles to uphold, the players and assisting staff of the Punjab Kings look to future matches to prove themselves.
Sunrisers Hyderabad
In the IPL Sunrisers Hyderabad made their stunning debut in 2013 with Kumar Sangakkara as captain. Considered one of the greatest batsmen of all time, Sangakkara led a mixed team of players. With eight Indians competitors and five players acquisition from overseas, SRH began a lengthy career of excellence. Concluding their first season with a fourth-place finish, Sunrisers Hyderabad garnered the IPL fans' attention.
SRH's top players include David Warner. The former captain of the Australian national team now leads the Sunrisers to glory. Without any experience in first-class cricket, Warner became the first Australian to be selected for a national team in one-hundred and thirty-two years. He has also won multiple Allan Border Medals in consecutive years. Cricketer Kane Williamson holds the record for most test runs scored by a New Zealander in a calendar year. Sunrisers player Rashid Khan is most unique considering he played in Afghanistan's first cricket match. Included as a member of, "Team of the Tournament," by the ICC, Bhuvaneshwar Kumar is one of the Sunrisers' most valuable players. Johnny Bairstow carries a record-breaking history and had set the most dismissals at 70 back in 2016.
SRH has forged a powerful legacy since their exciting start. In their first season back in 2013 the teams placed fourth in the playoffs. They would go on to be champions in 2016 and nearly reclaim the title in 2018. 2021 saw SRH snagging third place in the playoffs as the team continued to remain formidable. Throughout its existence, SRH has been under the guidance of Australian coaches. Tom Moody coached from 2013 to 2019 and former first-class cricketer, Trevor Bayliss, claimed the helm in 2021.
IPL 2021 PBKS vs SRH - Betting and Odds
The Coronavirus pandemic severely impacted the world of sports and the Indian Premier League was no exception. The eight IPL teams were sent to a bio-secure bubble in the United Arab Emirates and all the IPL 2021 cricket matches were held there.
Nevertheless, the IPL 2021 PBKS vs SRH battle was worth waiting for, watching, and betting on. Both teams played well although there were some surprises.
PBKS's Glenn Maxwell had been underperforming and the 13th edition of the IPL was his worst season - he failed to hit even a single six in the 11 innings he played during the games. His performance was one of the reasons for PBKS's poor run this year and for PBKS's poor odds of scoring an IPL victory.
PBKS vs SRH - Betting
During the IPL PBKS vs SRH betting is fun and rewarding. The two rivals are a joy to watch and a challenge to predict. With 10CRIC Mobile App you will have all the betting information at your fingertips, including IPL betting tips and expert advice. All you need to do is download the app and you'll have immediate access to the hottest cricket games available online and bet on any of them. During the IPL editions, you can bet live or pre-match on SRH vs PBKS matches and gain winnings.
Betting on IPL is easy with 10CRIC. You can open a 10CRIC account in a matter of minutes and claim your first Welcome Bonus as soon as you complete your first deposit. For our Indian customers, we have allowed transfers in local Rupee currency.
For our loyal members, we regularly provide a rich selection of bonuses and promo offers to take advantage of – both in the field of sports and casino. Our committed cricket fans can particularly enjoy all the major cricket events locally and globally, and place bets on multiple tournaments and markets, such as the IPL, ICC Champions, The Ashes, Twenty20 Cricket, the UK Country Championship, CPL, etc.
SRH vs PBKS Odds
SRH vs PBKS Odds - 25-09-2021
There are three types of featured betting odds at 10CRIC: Outright, before the match, and live betting odds.
PBKS vs SRH Outright Odds: Outright betting permits participants to bet on the outcome of a whole tournament or league. This can range from the winner of a Test, ODI, or T20 series. Outright bets can also be placed on "Top Bowler" or "Man of the Match" titles, referring again to the tournament as a whole.
PBKS vs SRH Before the Match Odds: This feature allows players to bet before the team players have made any tosses. Once the first ball is bowled, all bets are off and betting odds will be based on the game. It is strongly recommended that you research teams and players before engaging in this type of betting. Also known as pre-match betting.
PBKS vs SRH Live Betting Odds: Bets can be placed on a match from the start to its very end. Bet on inning-related markets and wager your wins based on the latest scores and updates. IPL bettors can observe the match's fluctuations and determine which team will be the most profitable in the game. Live betting is also popular as in-play betting.