The Kings XI Punjab vs. Rajasthan Royals rivalry dates back to 2008 at the very beginning of the Indian Premier League. Thirteen seasons later the two sides are as fiercely competitive as they were back then. Apart from the two seasons, when the Rajasthan Royals were suspended, the two rivals have faced each other every year of the marquee tournament. We look forward to their new encounters on the pitch and will also try to predict what will happen in the upcoming season.
RR vs KXIP Stats and History
RR vs KXIP Betting
Let's have a look at the history of KXIP vs RR. The two teams share some interesting statistics and achievements in their head-to-head records. We also dig into the details of their most-watched games, so you can you an idea of your future IPL betting. In this guide, you'll also discover a team profile of each.
Read below to find out about home and away wins, highest scores, league positions, and where the rivalry could be heading the next season.
KXIP vs RR Head to Head
Although Kings XI Punjab won the first match between the two sides in 2008, Rajasthan Royals came back strong in the next game and several after that. However, in recent years KXIP have shown their strength and come out on top.
Here are the key numbers from the KXIP vs RR IPL rivalry.
| | Kings XI Punjab | Rajasthan Royals |
| --- | --- | --- |
| Wins | 9 | 12 |
| Home Wins | 5 | 5 |
| Away Wins | 2 | 4 |
| Other Wins* | 2 | 3 |
| Highest Score | 223 | 226 |
| Lowest Score | 124 | 112 |
| Highest Ever Season Finish | Runners Up | Champions |
| 2021 Table Position | 6th | 8th |
*Matches have been played in South Africa and the United Arab Emirates
In 2015, a match between these two teams was tied; it was won by Kings XI Punjab in the super over. The longest winning streak is held by the Rajasthan Royals, who won four games in a row between 2012 and 2013. Kings XI Punjab have never won more than two successive matches. However, they have succeeded in six of the last ten games in this rivalry.
Most Interesting Matches Between KXIP and RR in IPL
While the statistics help you build a picture of the rivalry between these two sides, it doesn't tell you everything you need to know. There's a lot of history between KXIP and RR. It goes back to the first IPL season, which was won by Rajasthan Royals. KXIP have yet to take the top spot and be named champions.
Over the years, one side has grown stronger, only for the other to improve once more and overpower them. It's the back and forth nature that characterizes the record between the two teams and the matchplay. Here are the details of three interesting games that show just what happens when KXIP and RR meet on the pitch.
Rajasthan Royals vs Kings XI Punjab September 2021
A recent IPL match had us all on the edge of our seats. Playing in Sharjah, UAE, the Kings XI looked like they had done what was necessary to win. However, the Royals surprised them and everyone else and secured a superb victory.
It was a record-breaking match with RR completing the highest run chase in IPL history, securing a four-wicket win. At 223-2 after 20 overs, you could forgive the KXIP for feeling confident. Tewatia hit five sixes, and Curran, Samson, and captain Steve Smith all contributed to the run chase.
RR vs KXIP April 2015
This game is one of the most intense ones between RR and KXIP. They played at Ahmedabad, the Royals alternate home ground. This time KXIP were victorious, winning an away match. With the overs complete, the game was tied at 191/6. In the super over to determine the winner, the Kings XI showed their strength.
Rajasthan Royals vs Kings XI Punjab May 2009
A memorable match in these two teams' history, in 2009, the Royals were riding high as the 2008 champions. This game was played in South Africa and was an interesting opportunity to see what would happen when neither side had the home advantage. In the end, RR had the most convincing win against KXIP by 78 runs.
Kings XI Punjab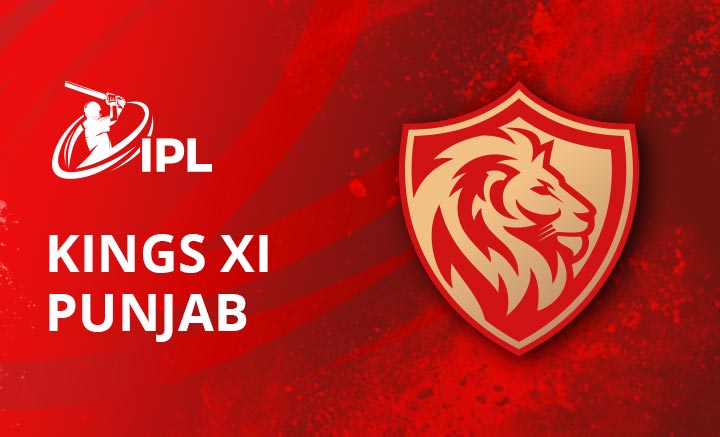 Kings XI Punjab play at the Punjab Cricket Association Inderjit Singh Bindra Stadium, also known as PCA Stadium, in Mohali. The team sometimes plays home matches at Indore or Dharamsala. They've been a part of the Indian Premier League since it started in 2008. The team was expelled in 2010 but reinstated after involving the High Court.
Undoubtedly, KXIP are still chasing an IPL title. They came close in 2008 and 2014, finishing as semi-finalists, and then runners up. Every other year they have finished at the bottom half of the table. Their runner up position meant they qualified for the Champions League T20 in 2014. KXIP won each of their group games, then made it to the semi-finals. However, they were knocked out of the tournament by the eventual winners, the Chennai Super Kings.
The side has had a number of first-class captains, including Adam Gilchrist, George Bailey, Glenn Maxwell, and the current skipper KL Rahul. For the 2021 IPL, Kings XI Punjab had a new head coach – the world-popular Anil Kumble.
Prominent batsmen in the team include Chris Gayle, Karun Nair, Mandeep Singh, and Mayank Agarwal. Wicket keepers include the captain KL Rahul and the left-handed Nicholas Pooran. The side have a decent selection of spin and pace bowlers, such as Chris Jordan, Sheldon Cottrell, Mohammed Shami, and Mujeeb Ur Rahman.
Rajasthan Royals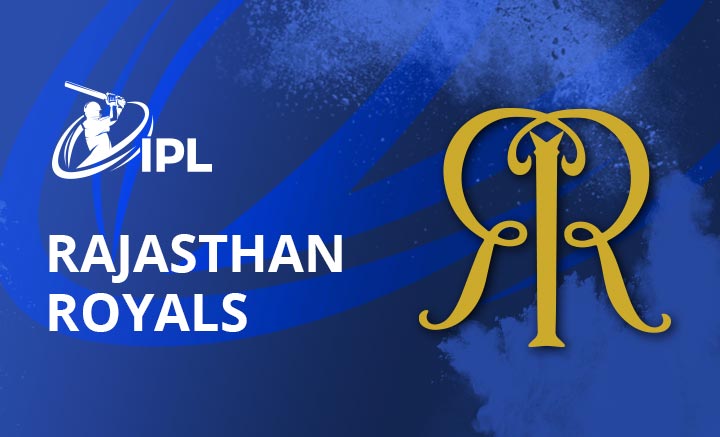 Rajasthan Royals play in Jaipur at the Sawai Mansingh Stadium. They also play some home matches at the Sardar Patel Stadium in Ahmedabad. The team is one of the original eight that formed the IPL in 2008. However, they were expelled and reinstated in 2010, just like KXIP. A few years later, controversy followed the side, and they were banned in 2015 following a betting scandal. This ban lasted for two seasons.
In the 2018 IPL, Rajasthan Royals made their comeback, although controversy was still close at hand. That year, their captain Steve Smith was banned after a ball-tampering scandal. The side were champions in 2008 and made it to the playoffs in 2013, 2015, and 2018. In 2009, they played in a charity match called the British Asian Cup, a one-off T20 game. They beat their opponents Middlesex by 46 runs.
RR have a reputation for scouting unknown and uncapped cricketers. It helps them manage their budget, gives players a chance to prove themselves and has occasionally revealed some hidden talents. Many have gone on to international careers after their start at the Royals, including Yusuf Pathan and Taruwar Kohli.
The current lineup is full of big names - that includes all-rounder Ben Stokes and wicket keepers Sanju Samson and Joss Buttler. Their captain is the excellent batsman Steve Smith. Royals bowlers include Jofra Archer, Tom Curran, Mayank Markande, Andrew Tye, and Jaydev Unadkat.
IPL 2021 KXIP vs RR - Betting and Odds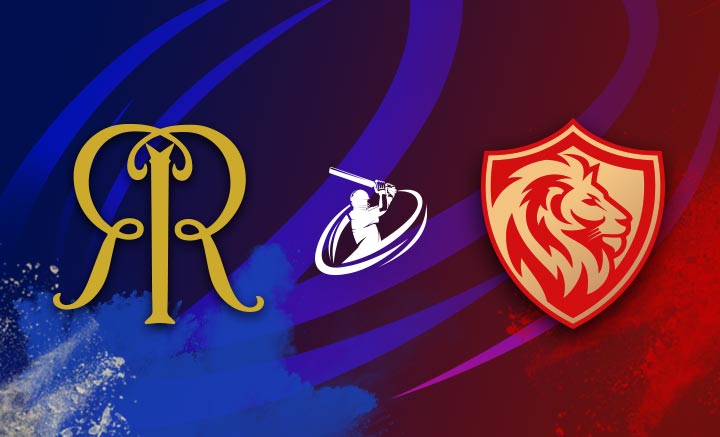 The year 2021 brought unprecedented circumstances to the sports events globally, and the IPL tournament was no exception. Nevertheless, the season was allowed to start with a changed venue, in the UAE, where the final IPL 2021 KXIP vs RR match took place in October. Neither of them could secure the IPL trophy, and the IPL 2021 champions are Mumbai Indians.
We do expect to see Rajasthan Royals back in action against Kings XI Punjab in 2021. Both sides are strong enough to continue the battle, and 10CRIC will sure follow each IPL game. Be sure not to miss out 10CRIC's exclusive IPL bonuses and free bets to make the most of your 2021 KXIP vs RR betting.
The 2021 IPL has a tentative start date for mid-April with the final expected to take place in June. England are touring India in March, which means there will be at least a two-week delay to the season. Keep an eye on 10CRIC's cricket markets as we'll offer the best IPL odds available online.
KXIP vs RR - Betting
There are plenty of exciting chances to bet on RR vs KXIP online when the season starts. The matchups between these sides can be too close to call or might completely surprise you. In betting terms, that means there are opportunities to take advantage of good value for your wagers.
When you've chosen 10CRIC for KXIP vs RR betting, you can enjoy a number of customer benefits available only for you. As a 10CRIC member, you can easily deposit in rupees, using the most convenient payment method, including local payment providers. Free bets, double winnings and IPL betting boost options have already been prepared for our users to claim when at the opening of the season.
We cover all IPL games and all the major events that could happen during an IPL match, so you can choose from a range of betting markets, such as over/under team runs and total fours in a match.
KXIP vs RR - Odds
RR vs PK Odds - 12-04-2021
| | |
| --- | --- |
| Team | Odds |
| RR | 1.97 |
| PK | 1.81 |
There are three easy ways to bet on a match between Kings XI Punjab and Rajasthan Royals. If you're not sure which is right for you, take a look at our explanations. You might want to pick all three!
KXIP vs. RR outright odds are bets you place before the IPL gets started; you might bet on either team to be the 2021 champions. You can find excellent value for these bets at 10CRIC. Making a prediction far in advance requires analysis, skill, and some luck so remember to use all our resources.
KXIP vs. RR before the match odds are posted a few days before the Royals, and Kings XI play. You'll have a few different markets to choose from, including match winner, totals, and many more.
KXIP vs. RR live betting odds are the thrilling bets you'll find in our extensive live betting section. These odds are updated depending on the action in the game. You could discover top bowler bets, next to hit a six, or changing odds for a bet on the number of boundaries.