The cricket rivalry between Kolkata Knight Riders (KKR) and Punjab Kings (KXIP) is perhaps one of the least talked about ones in IPL. The head to head record may suggest that it has been a one-sided competition, but the games have always been intense. Since 2014, KKR have dominated this battle but the results swung back and forth before that.
KKR vs PBKS Stats and History
KKR vs PBKS Betting
As far as the individual team performances over the course of the Indian Premier League (IPL) is concerned, KKR are way ahead and are the third-most successful team in the league. Be it the number of IPL titles or the total number of wins, KKR are third in the table.
On the other hand, PBKS have failed to deliver time and again. They are one of the most underachieving teams in the league and have made it to the playoffs only twice. PBKS also have an unwanted record of losing more than 100 games.
KKR vs PBKS Head to Head
Kolkata Knight Riders and Punjab Kings have squared off as many as 27 times in the last 13 editions of the Indian Premier League (IPL). While Punjab have come out victorious 9 times, KKR have a huge lead with 18 wins as far as the head to head record is concerned.
In the first few years of the rivalry, it was almost neck to neck. If one team nudged ahead, the other caught up in the same season. In fact, till the end of the 2013 season, it remained that. Barring the 2011 season where KKR faced PBKS only once in a season, the spoils where shared and it was 1-1 for five (other) seasons. But since the start of 2014, Kolkata have dominated and taken a big lead.
| Year | Played | KKR | КXIP |
| --- | --- | --- | --- |
| 2008 | 2 | 1 | 1 |
| 2009 | 2 | 1 | 1 |
| 2010 | 2 | 1 | 1 |
| 2011 | 1 | 1 | 0 |
| 2012 | 2 | 1 | 1 |
| 2013 | 2 | 1 | 1 |
| 2014 | 4 | 3 | 1 |
| 2015 | 2 | 2 | 0 |
| 2016 | 2 | 2 | 0 |
| 2017 | 2 | 1 | 1 |
| 2018 | 2 | 1 | 1 |
| 2019 | 2 | 2 | 0 |
| 2020 | 2 | 1 | 1 |
| Overall | 27 | 18 | 9 |
Old School Matches Between KKR and PBKS in IPL
The rivalry between KKR and PBKS started off in 2008 and both games in the inaugural season were thrilling encounters. Since then, they have never looked back. Even though KKR might be leading the head to head record, KKR and PBKS have played some very memorable games in the past.
IPL 2012 – PBKS won by 2 runs
It matched 17 of the 2012 IPL season and KKR won the toss and inserted KXIP into bat first. The Adam Gilchrist-led side never got going and despite decent starts from Mandeep Singh and David Hussey, the innings never had a final flourish. 135 was a competitive target. However, PBKS needed early wickets and that's what they did as they got rid of Gautam Gambhir and Jacques Kallis. Four out of the top seven KKR batters went past 20 but none of them could bat through and take the team home and they lost by a mere two runs.
IPL 2013 – Kolkata Knight Riders won by one wicket
In match number 22 of the IPL, Kolkata won the toss and opted to bowl first. The batting once again failed for Kings XI. Mandeep Singh scored 41 and took PBKS to 157/9 in their 20 overs. Manpreet Gony smashed an 18-ball 42 to provide some impetus as Jacques Kallis and Sunil Narine returned with three wickets each. KKR lost two early wickets but Gautam Gambhir and Eoin Morgan resurrected the ship. The duo shared a 106-run stand before Gambhir was dismissed. At that stage, KKR needed just 51 runs in their last seven overs with seven wickets in hand. But they failed to chase it down and it was an all-round bowling effort from PBKS which handed them a four-run win.
IPL 2014 Final – KKR won by three wickets
It was the final of the 2014 IPL season and PBKS were making their first final appearance while KKR had won a title back in 2012. But PBKS came out all guns firing as Manan Vohra's knock and Wriddhiman Saha's ton propelled them to rack up 199/4 in their 20 overs. In reply, Manish Pandey's blitz of 94 and a crucial knock from Yusuf Pathan kept KKR on track despite them losing wickets regularly. Piyush Chawla's cameo took them over the line to make them two-time champions.
Kolkata Knight Riders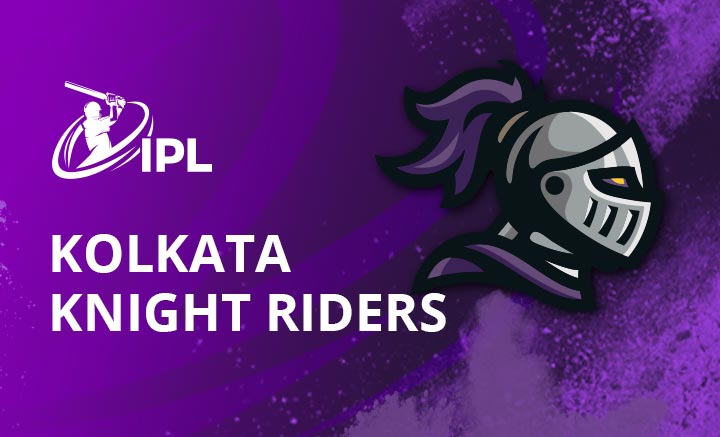 Kolkata Knight Riders didn't really take off as they promised to. They arrived with a bang and blew away Royal Challengers Bangalore in the first-ever game in the history of the IPL. But consistency became an issue. While they had a few moments and they were on the highlights reel with some big moments, KKR never really won the key games nor made it big in the first three seasons.
However, that changed with the introduction of Gautam Gambhir. KKR were massively criticized for letting go of the Kolkata boy Sourav Ganguly but there was a time for a change and Gambhir turned the tide. He led KKR to two title-winning seasons apart and there were three other playoffs finishes as well.
Ever since Gambhir departed, the franchise has struggled again. They did make it to the playoffs in the 2018 season. But it doesn't feel like KKR were quite there and they just haven't played the brand of cricket they are known for. The two-time champions have chopped and changed quite a bit. Their reliance on big overseas stars has been huge. The likes of Andre Russell and Sunil Narine are critical members and they are nearly irreplaceable. An injury to either of them sends the team balance for a toss.
But one of the positive things that KKR have done in the last couple of years has been investing in youth. While they have consistently backed a few of them like Shubman Gill, Prasidh Krishna, Sandeep Warrier among others, the way they have handled the upcoming stars like Kamlesh Nagarkoti and Shivam Mavi has been remarkable. In the last 13 years, it's been a top-turvy ride for KKR in the IPL.
Punjab Kings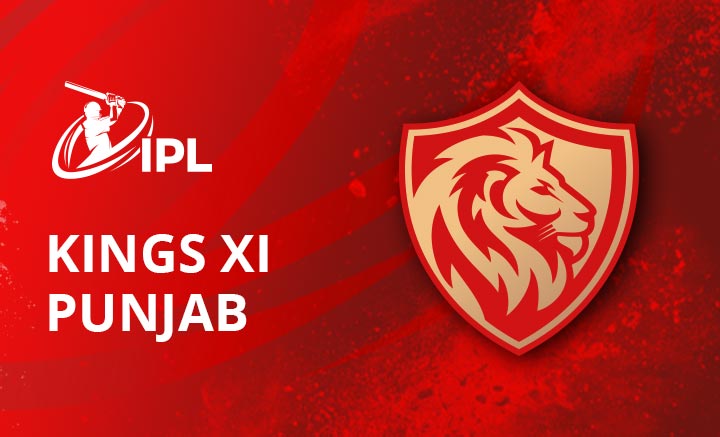 For long now, Punjab Kings haven't cracked the code to be successful in the IPL. They are one of the three active teams alongside Royal Challengers Bangalore and Delhi Capitals (formerly, Delhi Daredevils) to have never won a single IPL title yet. However, they are the worst-performing side even among the three of them. While Delhi and RCB have made it to the playoffs five and six times respectively, PBKS have made it to the top four barely two times.
PBKS have also ended with the wooden spoon as many as three times which is the second-most times after Delhi Capitals (four times). Every time they have a good season, it is followed by a poor one. The Punjab side looks strong and solid almost every year but just don't seem to rise above the water. Be it consistency with players or on the field, PBKS have struggled with both.
All the active teams have played 100 or more matches in the IPL. And it is only PBKS who haven't had a single player complete 100 games for their franchise. Take any other team, they have had one player who they associate with, but it is not the case with Punjab. Yuvraj Singh was with them in the first three seasons before they lost their way for a few years. George Bailey tried resurrecting the side, but the dream lasted for a mere season. Ravichandran Ashwin plied his trade for a couple of seasons as captain with KL Rahul alongside him and later gave it a shot in 2020 himself as skipper. But nothing has worked for them. Not just the captains, the team management has changed and yet, there has been very little change in the results.
IPL 2021 KKR vs PBKS - Betting and Odds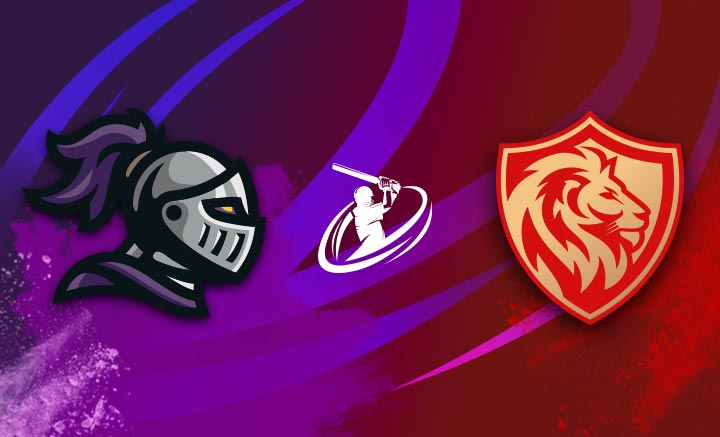 PBKS and KKR reached UAE in 2020 with the hope of redeeming their reputation and having a massive season amidst the pandemic and subsequent quarantine.
They had done their homework in the auction for the season, with both KKR and PBKS buying nine players each. These two teams spent most on players. KKR broke the bank for Pat Cummins and further added expensive buys in Eoin Morgan and Varun Chakravarthy. All three turned up with big performances in the season for them. Meanwhile, PBKS had two major buys in Glenn Maxwell and Sheldon Cottrell. But neither lived up to expectations.
KKR vs PBKS Betting
Punjab Kings vs Kolkata Knight Riders may have been slightly one-sided in the IPL. However, we have had some interesting contests between these sides in the past. There are multiple options to bet on with 10CRIC and support any of the cricket rivals.
Undoubtedly, 10CRIC has the best odds for the IPL games one can find available online. But it's not only about the odds – at 10CRIC bettors can take advantage of special IPL betting offers and even claim a different weekly bonus from the exclusive IPL Bonus Calendar.
10CRIC also boasts a large selection of payment methods, ranging from the universal Visa and Mastercard to Skrill and Neteller, to the local Paytm wallet, recently added to the portfolio.
Indian customers are encouraged to bet in local currency as Indian Rupees are accepted, and deposits and withdrawals are processed without delay. All you have to do is join 10CRIC as a member, claim the generous Welcome Package and start enjoying a premium IPL betting journey.
KKR vs PBKS Odds
There are three types of sports betting odds that usually run for a game on the whole. 10CRIC offers all the three types of IPL odds for each IPL match and the tournament itself. You can bet on KKR or PBKS either before the start of the game (pre-match betting) or in-play (live betting).
KKR vs PBKS Outright Odds - Outright betting in the IPL, for teams like KKR and KXIP, could be an exciting challenge. You have to evaluate the chance of both rivals to win the whole tournament and choose one to cast your bet on.
KKR vs PBKS Before the Match Odds – The pre-match odds allow 10CRIC customers to bet on the games between Punjab Kings and Kolkata Knight Riders before the actual match starts. One can choose from winner FT, top batsman, top bowler, and many other cricket betting markets, available on 10CRIC.
KKR vs PBKS Live Betting Odds - Live IPL betting is a major part of online betting and at 10CRIC and we offer great deals to our users. With in-play bets, users are involved with the action till the very end of the game. Live betting odds may be updated in the course of the game.