IPL Betting
IPL 2021 Predictions and Teams
IPL 2021 is Posponed
On an emergency meeting, The Indian Premier League Council (IPL GC) and Board of Control for Cricket in India (BCC) has decided to
postpone the IPL 2021 Season
, because of the increasing number of Covid cases. 10CRIC like to thank all the health workers, players, state associations and support staff, and we believe that your favourite tournament will get back even more exciting than before! Stay safe!
The 2020 IPL is now done and dusted after a record-breaking fifth win for the Mumbai Indians in a tournament where both the dates and venue were changed. It was played much later in the year as a result of Covid-19 and held at three separate venues in the UAE. This means that the break between the 2020 IPL and IPL 2021 will be the shortest-ever, just five months between the two.
There should be more of the same in IPL 2021: fast and furious matches, lots of big sixes, incredible fielding and maybe even a few Super Overs for cricket fans to be on.
But before doing your IPL 2021 betting, there may be a few rule changes to the actual game, to the number of overseas players (possibly increased from four to five), there may be a Mega Auction rather than the regular yearly one and we may even see the possible introduction of a ninth and tenth team to the eight existing IPL sides.
So, there's plenty to be aware of before checking the IPL 2021 odds ahead of the new season. This is the world's leading T20 franchise tournament, and we are all excited that it will be just a few weeks till it kicks off again.
Do you want to dive into the excitement of IPL Betting? Of course, you do.
Check out our premium IPL odds and download the IPL 2021 Betting APP to get the most out of your experience of the world's greatest franchise T20 event.
Legendary cricket player Chris Gayle, known as the Universe boss, endorses 10CRIC

Chris Gayle: "I am very happy to be representing 10CRIC and looking forward to many exciting projects during our collaboration over the next 2 years, and hopefully beyond that. I am impressed with how much they care about the cricket fans and with the way they have built such an incredible product that provides so much fun and entertainment"
IPL Betting with 10CRIC
As an Indian website made for Indian customers, 10CRIC isn't so much a nice betting site for Indian Premier League betting as it is the Home of IPL betting.
At 10CRIC we lead the way not just in terms of the variety and number of betting markets, but as well in terms of the match odds and the quality of our many IPL promotions and special offers.
Here are a few of the things to look forward to.
Betting Odds
Betting isn't just about putting your money on what you think will happen next. Betting at poor odds isn't going to go get you anywhere because the payouts when you win don't sufficiently reward you for placing winning bets. But that's not going to happen at 10CRIC. We consistently offer the best IPL odds you can get, no matter what market you are betting on, and that means more cash in your account every time you win. 10CRIC's IPL odds are the most competitive ones you available on the Indian online betting market.
Get the best IPL betting bonuses with "The Boss IPL Agenda"
We are giving you 6 weeks of exclusive IPL promotions specialy selected by The Boss!
You'll have to wait till nearer the time the IPL starts to see exactly what 10CRIC are running as IPL-related promos, but they're bound to be worth your while. That could be anything from earning yourself free bets, cashback or special bonuses on your next deposits to use on IPL matches. You can claim a new, exclusive offer each week as part of 10CRIC's IPL Bonus Calendar.
Secure IPL Betting Experience
Betting on the IPL isn't just about great odds, fantastic promos and winning bets. It's also important that you feel you have a fully secure betting experience. And at 10CRIC, you do. Our site has state-of-the-art 128-bit SSL digital encryption technology, the same as what banks use, and all our card transactions are verified via a secure line or secure FTP (file transfer protocol). What that all means is that 10RIC is completely secure in terms of your data and money.
10CRIC Payment Methods
Getting your money in and out of the site is another essential part of sports betting, and it's always good to have lots of different options because different customers have different needs and preferences. Our deposit methods include VISA, Mastercard, Astropay, Neteller, Skrill, ECOBANQ, ecoPayz and everyone's favourite cryptocurrency, Bitcoin. 10CRIC's newest addition to the list is Indian-native Paytm. You can also withdraw using all those methods.
Exclusive IPL Betting Markets
All betting companies offer the IPL winner market, IPL top batsman and IPL top bowler markets of course, in addition to match markets. But we, here at 10CRIC, like to go the extra mile when it comes to IPL betting. We have prepared exclusive cricket markets that no-one else offers like top team batsman for the whole tournament, a man of the match for individual games and who will win the regular season.
IPL 2021 Betting Odds
Indian Premier League 2021 - Winner Odds
| | |
| --- | --- |
| Team | Odds |
| Delhi Capitals | 3.75 |
| Royal Chalangers Bangalore | 4.10 |
| Chennai Super Kings | 4.20 |
| Mumbai Indians | 4.35 |
| Rajasthan Royals | 16.00 |
| Sunrisers Hyderabad | 19.00 |
| Punjab Kings | 22.00 |
| Kolkata Knight Riders | 23.00 |
Updated on 27-April-2021
As mentioned already, the best betting sites offer the best IPL odds. Here are some of the favourite markets among our customers.
IPL Pre-Match Betting Odds
This is the most popular betting market of all. Because of the volatile nature of T20 cricket where anyone can beat anyone and matches can be decided by fine margins, the odds can generally be pretty even on both teams. So, it pays to be prepared. Look at head-to-head records between the sides, look at which players are in form and who can most benefit from the conditions on the day before putting your money down, always at great 10CRIC odds.
IPL Live Betting Odds
The fun doesn't stop at the toss or as the bowler is running in to bowl the first delivery of the game. Bet during the game at ever-changing odds on the match-winner, number of innings runs and a few other live betting markets.
IPL live betting really comes to life during the tightest of run chases. As run rates, lost wickets and the pressure of the situation come into play, the match-winner market becomes fascinating as every dot ball, boundary or wicket can make a huge difference to the outcome of the match, not to mention the odds on offer on both teams. In-play betting is certainly the most exciting of all!
IPL Outright Odds
For the more patient fans of IPL betting, there's the IPL Outright market. This is a market that's available both before the IPL start and during it when the odds are being constantly updated.
It does what it says on the tin: you're trying to pick who will be the overall winner of this season's tournament. It may be a long wait till it ends and you can get your money, but it's worth it.
IPL 2021 Betting App
These days smartphones are as much a part of everyday life as driving a car, going to a supermarket or watching a movie online. Sports enthusiasts enjoy betting on sports via their phone of choice. Realising all this, 10CRIC has developed an excellent app to make your experience of on-the-go betting as great as possible.
10CRIC's betting app is available for both iOS and Android users. With it, you can places bets on all the major sports you wish, and you can do a load of other stuff as well: like deposit and withdraw money, or even speak to a Customer Support agent if you have a query that needs resolving.
To start using the app, you'll first need to download it and before you do that, you'll have to open an account at 10CRIC. Opening an account is quick and simple and including the time that it takes to actually be installed, the whole process of downloading the app should only take a few minutes. For more information about downloading the app, just go here.
Once you're all set up, you're free to always bet on the IPL or any other cricket event on the globe, wherever you are.
IPL 2021 Schedule
| | | | |
| --- | --- | --- | --- |
| Apr 9, Fri. | MI vs RCB | 7:30 PM (IST) | Chennai |
| Apr 10, Sat. | CSK vs DC | 7:30 PM (IST) | Mumbai |
| Apr 11, Sun. | SRH vs KKR | 7:30 PM (IST) | Chennai |
| | | | |
| --- | --- | --- | --- |
| Apr 12, Mon. | RR vs PK | 7:30 PM (IST) | Mumbai |
| Apr 13, Tue. | KKR vs MI | 7:30 PM (IST) | Chennai |
| Apr 14, Wed. | SRH vs RCB | 7:30 PM (IST) | Chennai |
| Apr 15, Thu. | RR vs DC | 7:30 PM (IST) | Mumbai |
| Apr 16, Fri. | PK vs CSK | 7:30 PM (IST) | Mumbai |
| Apr 17, Sat. | MI vs SRH | 7:30 PM (IST) | Chennai |
| Apr 18, Sun. | RCB vs KKR | 3:30 PM (IST) | Chennai |
| Apr 18, Sun. | DC vs PK | 7:30 PM (IST) | Mumbai |
| | | | |
| --- | --- | --- | --- |
| Apr 19, Mon. | CSK vs RR | 7:30 PM (IST) | Mumbai |
| Apr 20, Tue. | DC vs MI | 7:30 PM (IST) | Chennai |
| Apr 21, Wed. | PK vs SRH | 3:30 PM (IST) | Chennai |
| Apr 21, Wed. | KKR vs CSK | 7:30 PM (IST) | Mumbai |
| Apr 22, Thu. | RCB vs RR | 7:30 PM (IST) | Mumbai |
| Apr 23, Fri. | PK vs MI | 7:30 PM (IST) | Chennai |
| Apr 24, Sat. | RR vs KKR | 7:30 PM (IST) | Mumbai |
| Apr 25, Sun. | CSK vs RCB | 3:30 PM (IST) | Mumbai |
| Apr 25, Sun. | SRH vs DC | 7:30 PM (IST) | Chennai |
| | | | |
| --- | --- | --- | --- |
| Apr 26, Mon. | PK vs KKR | 7:30 PM (IST) | Ahmedabad |
| Apr 27, Tue. | DC vs RCB | 7:30 PM (IST) | Ahmedabad |
| Apr 28, Wed. | CSK vs SRH | 7:30 PM (IST) | Delhi |
| Apr 29, Thu. | MI vs RR | 3:30 PM (IST) | Delhi |
| Apr 29, Thu. | DC vs KKR | 7:30 PM (IST) | Ahmedabad |
| Apr 30, Fri. | PK vs RCB | 7:30 PM (IST) | Ahmedabad |
| May 1, Sat. | MI vs CSK | 7:30 PM (IST) | Delhi |
| May 2, Sun. | RR vs SRH | 3:30 PM (IST) | Delhi |
| May 2, Sun. | PK vs DC | 7:30 PM (IST) | Ahmedabad |
| | | | |
| --- | --- | --- | --- |
| May 3, Mon. | KKR vs RCB | 7:30 PM (IST) | Ahmedabad |
| May 4, Tue. | SRH vs MI | 7:30 PM (IST) | Delhi |
| May 5, Wed. | RR vs CSK | 7:30 PM (IST) | Delhi |
| May 6, Thu. | RCB vs PK | 7.30 PM (IST) | Ahmedabad |
| May 7, Fri. | SRH vs CSK | 7.30 PM (IST) | Delhi |
| May 8, Sat. | KKR vs DC | 3.30 PM (IST) | Ahmedabad |
| May 8, Sat. | RR vs MI | 7.30 PM (IST) | Delhi |
| May 9, Sun. | CSK vs PK | 3.30 PM (IST) | Bengaluru |
| May 9, Sun. | RCB vs SRH | 7.30 PM (IST) | Kolkata |
| | | | |
| --- | --- | --- | --- |
| May 10, Mon. | MI vs KKR | 7:30 PM (IST) | Bengaluru |
| May 11, Tue. | DC vs RR | 7:30 PM (IST) | Kolkata |
| May 12, Wed. | CSK vs KKR | 7:30 PM (IST) | Bengaluru |
| May 13, Thu. | MI vs PK | 3.30 PM (IST) | Bengaluru |
| May 13, Thu. | SRH vs RR | 7.30 PM (IST) | Kolkata |
| May 14, Fri. | RCB vs DC | 7.30 PM (IST) | Kolkata |
| May 15, Sat. | KKR vs PK | 7.30 PM (IST) | Bengaluru |
| May 16, Sun. | RR vs RCB | 3.30 PM (IST) | Kolkata |
| May 16, Sun. | CSK vs MI | 7.30 PM (IST) | Bengaluru |
| | | | |
| --- | --- | --- | --- |
| May 17, Mon. | DC vs SRH | 7:30 PM (IST) | Kolkata |
| May 18, Tue. | KKR vs RR | 3.30 PM (IST) | Bengaluru |
| May 19, Wed. | SRH vs PK | 3.30 PM (IST) | Bengaluru |
| May 20, Thu. | RCB vs MI | 7.30 PM (IST) | Kolkata |
| May 21, Fri. | KKR vs SRH | 3.30 PM (IST) | Bengaluru |
| May 21, Fri. | DC vs CSK | 7.30 PM (IST) | Kolkata |
| May 22, Sat. | PK vs RR | 7.30 PM (IST) | Bengaluru |
| May 23, Sun. | MI vs DC | 3.30 PM (IST) | Kolkata |
| May 23, Sun. | RCB vs CSK | 7.30 PM (IST) | Kolkata |
| | | | |
| --- | --- | --- | --- |
| May 25, Tue. | QUALIFIER 1 | 7:30 PM (IST) | Ahmedabad |
| | | | |
| --- | --- | --- | --- |
| May 26, Wed. | ELIMINATOR | 7:30 PM (IST) | Ahmedabad |
| | | | |
| --- | --- | --- | --- |
| May 28, Fri. | QUALIFIER 2 | 7:30 PM (IST) | Ahmedabad |
| | | | |
| --- | --- | --- | --- |
| May 30, Sun. | FINAL | 7:30 PM (IST) | Ahmedabad |
IPL 2021 Auction
The IPL auction 2021 took place on Wednesday, February 17 and Thursday, February 18 2021 as the eight IPL franchises revamped their squads by releasing players who were surplus to requirements and buying new ones who solved problem areas or added some stardust to already strong ones.
The whole IPL auction process is rather complex and in addition to the straight auction, there's also a period where teams can trade players before the auction gets underway.
But to simplify things: all players in the auction were either released by their IPL side since last season or weren't playing in the IPL at all last year.
Franchises then bid for the available players against other franchises. The biggest bid gets the player, as long as the base price (the minimum amount they'll sign for) is met. In addition to that, the eight teams have salary caps they can't breach.
What happened in the IPL Auction 2021?
As ever, the IPL Auction 2021 threw up some interesting surprises. There were some real bargain buys, some examples of properly wasted money, some smart purchases and a few big names who went unsold.
Among the eye-catching purchases were Chris Morris, who when moving to the Rajasthan Royals for 16.25 crore became the most expensive player ever purchased in an IPL auction. Other big names included Glenn Maxwell moving to RCB for 14.25 crore, while Kiwi youngster Kyle Jamieson (15 crores) moved to RCB as well and Moeen Ali made the switch from RCB to Chennai for 7 crores.
RCB were the big-spenders on the day as we'll soon see but there were some other eye-catching purchases, such as veteran Harbhajan Singh getting another deal and Arjun Tendulkar (son of Sachin) being snapped up by his father's former side, the Mumbai Indians.
Rajasthan Royals IPL 2021 Auction & Final Team Sheet
The RR auction saw Rajasthan purchase Chris Morris to make him the highest-paid player in the history of the IPL. He's a good player but that seems like a ridiculous amount to play for a capable all-rounder who has yet to make a real splash in the IPL.
Better purchases came in the form of Bangladesh fast bowler Mustafizur Rahman and big-hitting English opener Liam Livingstone. Out went Steve Smith, who had a quiet IPL last time but who secured a deal at Delhi, albeit on considerably less money.
RR Team for IPL 2021
Sanju Samson (captain), Ben Stokes, Jofra Archer, Jos Buttler, Riyan Parag, Shreyas Gopal, Rahul Tewatia, Mahipal Lomror, Kartik Tyagi, Andrew Tye, Jaydev Unadkat, Mayank Markande, Yashasvi Jaiswal, Anuj Rawat, David Miller, Manan Vohra, Christopher Morris, Shivam Dube, Chetan Sakariya, Mustafizur Rahman, Liam Livingstone, K.C. Cariappa, Akash Singh, Kuldip Yadav
Rajasthan Royals "RR" - IPL Prediction
Last year's wooden spoon winners and a side who permanently seems to be struggling. Jofra Archer and Ben Stokes were excellent, but they just always seem to lack enough quality Indian players in their ranks. They may want to replace Steve Smith both as player and captain because this doesn't seem to be his format.
Expert Prediction:
There could be more of the same here: yet another rock bottom finish.
Chennai Super Kings IPL 2021 Auction & Final Team Sheet
Even before the CSK auction, Chennai had already released veterans Harbhajan Singh, Shane Watson and Kedar Jhadav, a good move considering they had too many ageing players in the squad.
Their most high-profile buy was Moeen Ali, the English all-rounder who's a fine spinner and big-hitting batsman who can bat anywhere between 1 and 6. He cost them INR 7 crore but could be worth every penny.
Other purchases were experienced spinning all-rounder Krishnappa Gowtham from Rajasthan and Chet Pujara. Pujara is a curious choice seeing as he's very much a Test player who hasn't featured in the IPL since 2015.
CSK Team for IPL 2021
MS Dhoni (capt), Ambati Rayudu, C Hari Nishanth, Cheteshwar Pujara, Deepak Chahar, Dwayne Bravo, Faf du Plessis, Harisankar Reddy, Imran Tahir, Josh Hazlewood, K Bhagath Varma, K Gowtham, Karn Sharma, KM Asif, Lungi Ngidi, Mitchell Santner, Moeen Ali, Narayan Jagadeesan, R Sai Kishore, Ravindra Jadeja, Robin Uthappa, Ruturaj Gaikwad, Sam Curran, Shardul Thakur, Suresh Raina
Chennai Super Kings "CSK" - IPL Prediction
CSK had their worst-ever season in the IPL, finishing way outside the Playoff places and at one stage looking like they were going to end bottom. MS Dhoni will surely be around for another season, but it may be the last we've seen of the likes of Shane Watson or Kedar Jadhav because they'll need to get in a few fresh faces and younger legs.
Youngster Ruturaj Gaikwad impressed at the backend of the season as an opening batsman so that's something for CSK fans to get excited about.
Expert Prediction:
CSK should feel happier playing back in India but there are lots of issues to address in their team. Even just making the Playoffs would be seen as a decent result.
Kolkata Knight Riders IPL 2021 Auction & Final Team Sheet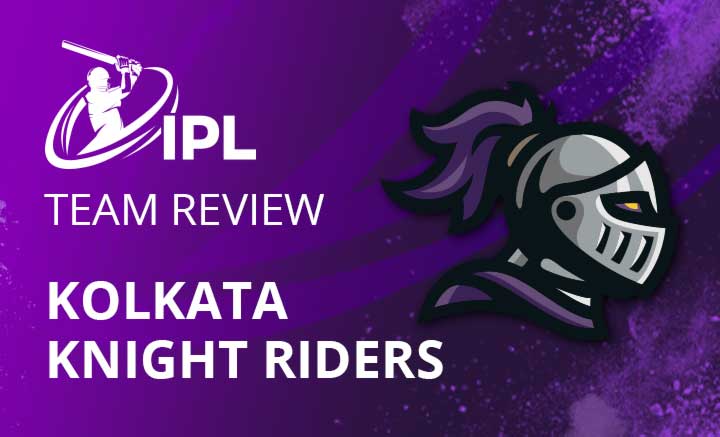 Veteran Harbhajan Singh comes in to be a frontline spinner while Shakib Al-Hasan, who has already won two titles with KKR during his first spell at the franchise, returns to Eden Gardens as well. Al-Hasan has only just come back from a one-year ban and will provide an excellent option either alongside Andre Russell or instead of him if Russell gets injured again.
Local players Karun Nair and Pawan Negi could prove good additions after being brought in at the KKR auction.
Ben Cutting, fresh from a good season with the Sydney Thunder in the Big Bash, also joins the ranks. So they're well-stocked in terms of star overseas all-rounders but may have trouble finding places for them all.
KKR Team for IPL 2021
Eoin Morgan (capt), Andre Russell, Ben Cutting, Dinesh Karthik, Harbhajan Singh, Kamlesh Nagarkoti, Karun Nair, Kuldeep Yadav, Lockie Ferguson, Nitish Rana, Pat Cummins, Pawan Negi, Prasidh Krishna, Rahul Tripathi, Rinku Singh, Sandeep Warrier, Shakib Al Hasan, Sheldon Jackson, Shivam Mavi, Shubman Gill, Sunil Narine, Tim Seifert, Vaibhav Arora, Varun Chakravarthy, Venkatesh Iyer
Kolkata Knight Riders "KKR" - IPL Prediction
The move to appoint Eoin Morgan as skipper came a little too late last time out but with the England captain in charge from the start this time round, they can aim higher.
There are some high-class players on board such as Pat Cummins, Morgan and Shubman Gill but they'll need to have a Plan B in case Andre Russell carries on struggling. He's not the Superman he used to be and maybe the time has come to replace him with another world-class all-rounder if they can.
Expert Prediction:
It could be touch and go as to whether they make the playoffs but they'll need more firepower at the top of the order if they're to improve.
Mumbai Indians IPL 2021 Auction & Final Team Sheet
Mumbai have taken the view that you don't mess with a winning team and who can blame them? So there wasn't a whole lot of action from them at the MI auction this year.
They re-signed Aussie all-rounder Nathan Coulter-Nile and improved their fast bowling options by bringing in Kiwi paceman Adam Milne. Fellow Black Cap James Neesham comes in as well, another all-rounder, but he may not get many chances to impress.
The biggest story of all though was that they signed Arjun Tendulkar, the 21-year old son of Sachin Tendulkar. Arjun, a pace bowler rather than a batsman like his father, was bought for the lowest price of anyone (INR 20 lakh) and was the very last player to be bought in the whole auction.
MI Team for IPL 2021
Rohit Sharma (capt), Adam Milne, Aditya Tare, Anmolpreet Singh, Anukul Roy, Arjun Tendulkar, Chris Lynn, Dhawal Kulkarni, Hardik Pandya, Ishan Kishan, James Neesham, Jasprit Bumrah, Jayant Yadav, Kieron Pollard, Krunal Pandya, Marco Jansen, Mohsin Khan, Nathan Coulter-Nile, Piyush Chawla, Quinton de Kock, Rahul Chahar, Saurabh Tiwary, Suryakumar Yadav, Trent Boult, Yudhvir Singh Charak
Mumbai Indians "MI" - IPL Prediction
MI franchise are arguably the strongest-ever in T20 franchise cricket and tick every box, with quality players in set roles in every position from 1 to 11.
They did win the 2020 IPL pretty comfortably, bossing the Group Stages, winning the Qualifier 1 and then the final pretty comfortably, both against Delhi.
Expert Prediction:
Unless they lose a load of players in the off-season, they'll be very much the team to beat again. They may, however, look to bring in another big-name overseas player to come in for James Pattinson, arguably the weak link last time out. A place in the final looks to be the bare minimum.
Delhi Capitals IPL 2021 Auction & Final Team Sheet
The biggest moves at the DC auction saw Delhi purchase Tom Curran (INR 5.25 crore) and Steve Smith (2.2 crores) two former Rajasthan players. They're not great purchases with Curran no more than a decent bowler in this format who's done well in England Australia but not so well in India.
And Smith is completely unsuited to this format given he scores too slowly for T20. But buy them they did.
A better purchase is Sam Billings (INR 2 crore), who has some real class as a wicket-keeper batsman and had a fine season in the Big Bash recently. He can play innings of real substance or just smash it at the death.
India Test bowler Umesh Yadav also comes in and he could be important for them.
DC Team for IPL 2021
Shikhar Dhawan, Prithvi Shaw, Ajinkya Rahane, Rishabh Pant, Shreyas Iyer, Axar Patel, Amit Mishra, Ishant Sharma, R Ashwin, Lalit Yadav, Harshal Patel, Avesh Khan, Pravin Dubey, Kagiso Rabada, Anrich Nortje, Marcus Stoinis, Shimron Hetmyer, Chris Woakes, Daniel Sams
Delhi Capitals "DC" - IPL Prediction
A team very much on the up after a Play-Off spot last year (2019) and a place in the final this time round. In the end, they were let down by their star-studded batting line-up, where the local players just didn't fire, bar Shikhar Dhawan.
But they're well-stocked in the bowling departments with South African duo Kagiso Rabada and Anrich Nortje assisted by some high-class Indian spinners.
If they can get their young Indian batsmen firing next time, they'll be very strong again.
Expert Prediction:
They should have learned a lot from the last season and with a well-balanced team with plenty of energetic youngsters, they can aim to repeat their excellent season by comfortably qualifying for the Playoffs, or even better.
Punjab Kings IPL 2021 Auction & Final Team Sheet
It was mostly about the Aussies in the PJ auction with fast bowlers Jhye Richardson (14 crores) and Riley Meredith (INR 8 crore) being snapped up to help the team when it comes to pace bowling, a problem area for the Punjab Kings over the years. Both will be making their IPL debuts.
Moises Henriques was another Aussie joining the ranks and this is a vastly experienced player we're talking about.
There was a good value purchase in the form of Dawid Malan. The World's number 1 ranked T20 batsman cost just INR 1.5 crore, although he's yet to feature in the IPL.
A curious purchase was local lad Shahrukh Khan, who cost the high sum of 5.25 crore despite being uncapped by India and never playing in the IPL. It's even more curious when you consider that though his strike rate in T20s is good at 131, his average of 18 with no fifties from 31 games is pretty unimpressive.
PK Team for IPL 2021
KL Rahul (capt), Arshdeep Singh, Chris Gayle, Chris Jordan, Darshan Nalkande, Dawid Malan, Deepak Hooda, Fabian Allen, Harpreet Brar, Ishan Porel, Jalaj Saxena, Jhye Richardson, Mandeep Singh, Mayank Agarwal, Mohammed Shami, Moises Henriques, Murugan Ashwin, Nicholas Pooran, Prabhsimran Singh, Ravi Bishnoi, Riley Meredith, Sarfaraz Khan, Saurabh Kumar, Shahrukh Khan, Utkarsh Singh
Kings XI Punjab "KXIP" - IPL Prediction
It was a real rollercoaster of a season in 2020 with a terrible start countered by a brilliant run of wins late on. In the end, it wasn't enough for a playoff spot, however, they showed plenty of fight and ability under pressure to win some close games.
It will be fascinating to see if they bring back veteran Chris Gayle, so influential in those late-season wins.
Expert Prediction:
Hard to know what to make of this side and much will depend on skipper KL Rahul as usual, but with a few good additions to the team, they could sneak into the last four.
Royal Challengers Bangalore IPL 2021 Auction & Final Team Sheet
After yet another disappointing season last time out, a good RCB auction was certainly needed and they got it. They had the most to spend of any side and that's what they did.
Kyle Jamieson (INR 15 core) is a tall, strong all-rounder from New Zealand who has already impressed at international level. He's joined by Glenn Maxwell, who left Punjab after a poor season last year but had yet another fine season in the Big Bash. But Maxwell has plenty to prove in the IPL after some poor seasons and will be desperate to remind everyone what he's all about.
Finally, there's Dan Christian. One of the most experienced T20 players in the world and a born winner, they'll need to find a place for him.
The slightly inconsistent Sachin Baby was the most high profile purchase from among Indian players.
RCB Team for IPL 2021
Virat Kohli (capt), AB de Villiers, Adam Zampa, Daniel Christian, Daniel Sams, Devdutt Padikkal, Glenn Maxwell, Harshal Patel, Joshua Philippe, Kane Richardson, KS Bharat, Kyle Jamieson, Mohammed Azharuddeen, Mohammed Siraj, Navdeep Saini, Pavan Deshpande, Rajat Patidar, Sachin Baby, Shahbaz Ahmed, Suyash Prabhudessai, Washington Sundar, Yuzvendra Chahal
Royal Challengers Bangalore "RCB" - IPL Prediction
Different year, the same story. Too many changes to the team over the course of the season, not enough class in their bowling, not enough smart plans in their tactics. Could the unthinkable happen and they replace Virat Kohli as skipper? A more plausible scenario is that he starts to open the batting.
Expert Prediction:
Until they bring in one or two bowlers who can change games, they look like they may miss out on the Playoffs once again. RCB managed to qualify last time, but this could be a season of real struggle.
Sunrisers Hyderabad IPL 2021 Auction & Final Team Sheet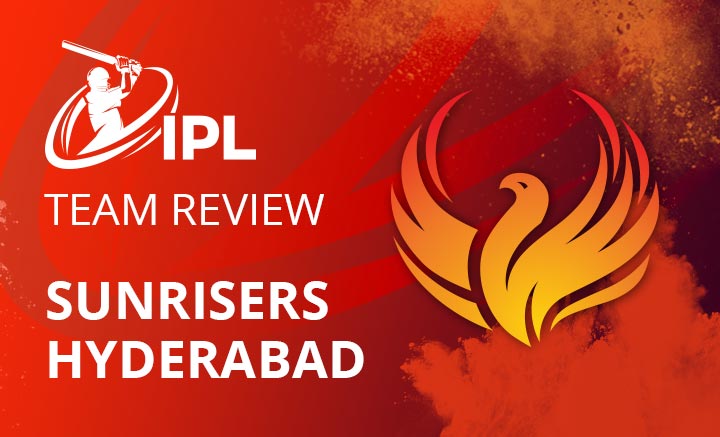 The prize for arguably the best value-for-money purchase of the IPL auction was Mujeeb Ur Rahman (INR 1.5 crore), the Afghan spinner who's played in the IPL before for the Punjab Kings and for the Brisbane Heat in the BBL, alongside a few other T20 leagues. He's an excellent bowler who can bowl at the start of the innings, in the middle or at the death. Perhaps best of all, he'll form a dangerous partnership with their main man, Rashid Khan.
Less understandable in the SRH auction was the purchase of Kedar Jhadav for INR 2 crore. His best days are behind him, he hardly bowls any more and he played some truly inexplicably poor innings last year for CSK before eventually being dropped. He'll do well to prove the doubters wrong.
SRH Team for IPL 2021
David Warner, Abdul Samad, Abhishek Sharma, Basil Thampi, Bhuvneshwar Kumar, Jason Holder, Jonny Bairstow, Kane Williamson, Manish Pandey, Mitchell Marsh, Mohammad Nabi, Priyam Garg, Rashid Khan, Sandeep Sharma, Shahbaz Nadeem, Shreevats Goswami, Siddarth Kaul, Khaleel Ahmed, T Natarajan, Vijay Shankar, Virat Singh, Wriddhiman Saha, Jagadeesha Suchith, Kedar Jadhav, Mujeeb Ur Rahman
Sunrisers Hyderabad "SRH" - IPL Prediction
Found their form at the back end of last season but the same problems persist: the lack of a strong middle-order and match-winning fast bowlers. The likes of Rashid Khan and David Warner can usually make up for that, but it still looks a slightly unbalanced team.
Expert Prediction:
Another side for whom it's 50/50 as to whether they can get out of the Group Stages. But a top-class fast bowler in their ranks will make that a lot likelier.
IPL 2021 Most Anticipated Matches
There is no shortage of fierce rivalries in the IPL and that is, of course, one of the many things to look out for when the season gets underway.
One fixture to look out for is Mumbai v Delhi (MI vs DC). Four times they played each other last season, four times Mumbai won, including the Qualifier 1 and then, of course, the final itself. The Capitals will certainly want to make amends for that this year.
Another big game involving the Mumbai Indians is their clash against CSK.> As the IPL's two most successful sides, they've played plenty of big matches over the years and it's generally been Mumbai who have had the upper hand, something CSK will no doubt want to change.
As for Chennai, they also always have a big game against RCB. It pits former India captain (in all three formats) MS Dhoni against India's current skipper (also in all three formats), Virat Kohli. There's huge respect between Dhoni and Kohli, mutual admiration and it's worth remembering they scored 100s of runs batting together for India. But it also means that they're both desperate to get one over each other.
For very different reasons, Rajasthan v Kings XI is always a big game. Many a season they're both trying to avoid finishing last and at least a win over their lowly rivals gives them a chance of not finishing bottom.
The Best IPL Cricket Rivalries
Do you want to know the history of the most exciting IPL rivalries? Check our history lesson for the best cricket IPL matches:
IPL 2020 Review
Postponed from March-April till October-November because of the Coronavirus and also moved from India to the UAE, it was perhaps the strangest of all the IPLs to date. There were no fans and all matches were played at three venues: Sharjah, Abu Dhabi and Dubai.
From an early stage, Mumbai and Delhi bossed the Group Stages. The Capitals then had a bit of a wobble late on and needed to beat RCB in their final match to be guaranteed a Top 2 finish, which they managed. An excellent run by SRH saw them finish above RCB in the Group Stages in third, with Kohli's men finishing in the last Play-off spot.
Mumbai booked their place in the final for the first time of asking by beating Delhi in the Qualifier 1. Delhi then joined them in the final after getting the better of Hyderabad, who in turn had beaten RCB in a low-scoring tight match in the Eliminator.
The big final saw Delhi post a modest score of just 156/7 which Mumbai chased with ease thanks to a composed knock of 68 from skipper Rohit Sharma. The hard work had all been earlier done by man-of-the-match Trent Boult, who took three wickets, including dismissing two of Delhi's top three.
South African fast bowler ended as the top bowler with 30 wickets and KL Rahul was IPL top batsman with 670 runs, despite his side not making the Playoffs. English pace bowler Jofra Archer was Player of the Tournament.
IPL 2021 FAQ
When does the IPL 2021 start?
IPL Season 14 will start on 09 April 2021. The first fixture will be between the teams of Mumbai Indians and Royal Challengers Bangalore. The League will be held in the India. The Final will be on 6 June 2021.
When is the IPL 2021 auction?
The IPL 2021 auction was held on 17 and 18 February.
Can I bet on the IPL 2021 in India?
Indian customers are allowed to bet on the IPL as long as they're over the age of 18 and have an open account at a bookmaker possessing a valid license. That means they can bet here at 10CRIC, who has a valid license and will be offering great odds on all manner of IPL-related betting markets.
Can I make real money betting on the IPL?
At 10CRIC you can bet using real money and should you win, you'll be paid out in real money. Check out our banking options section for how to withdraw money from your 10CRIC account.
Who are the favourites to win the IPL 2021?
Defending champions Mumbai Indians are the favourites once again. Not only are they the defending champions, but they're the most successful side in the IPL history with five wins of the title.