India vs Australia Stats and History
IND vs AUS Betting
India vs Australia Head to Head
This international rivalry features some of the most memorable cricket moments in history.
India's first ODI versus Australia was one of those moments. There were many more to come in the following years. Among them were the Benson and Hedges World Series at Perth, 1991, the Commonwealth Bank Series, First Final at Sydney in 2008, and Adelaide in 2012.
These events only mark a few of the many historical moments between the two competitors. However, they're some of the most critical moments for India. The first ODI in 1985 was a proud moment for the up and coming Indian squad.
Australia has had their share of victories, but the Indian squad has also made their mark with no less than 11 Twenty20 victories against the Aussies. This dynamic duo never fails to impress.
For avid fans, this rivalry encapsulates much of what is vital in cricket. This historical rivalry has its roots in the first Indian tour of Australia in 1947-48, with India's first five-match test series against Australia.
India vs Australia in cricket will always hold a special place in cricket fans' hearts.
This fierce rivalry includes 140 ODIs, 98 test matches, and 20 Twenty20 matches.
Here are some of the most striking India vs Australia stats:
| | ODI (Wins/Losses) | Twenty20 (Wins/Losses) | Test (Wins/Losses) |
| --- | --- | --- | --- |
| India | 58/78 | 11/8 | 28/42 |
| Australia | 78/58 | 8/11 | 42/28 |
Most Interesting Matches between India and Australia in Cricket
In 1985, India won its first ODI against the Aussie vets whose squad featured the likes of Rodney Marsh, Doug Walters, and Allan Border. Sunil Gavaskar led India's squad to victory on that fateful day.
These are the names that come to mind when someone mentions the rivalry of Australia vs India in cricket.
Other big Aus vs Ind wins that come to mind are the Benson and Hedges World Series at Perth (1991), the Commonwealth Bank Series, First Final at Sydney (2008), and the Commonwealth Bank Series, Second Final in Brisbane (2008).
Australia, of course, is no blow-over, which makes India's victories over them much more impressive.
Commonwealth Bank Series, Second Final in Brisbane (2008)
This eventful match was India's first trophy in an Australian triangular series match.
India's MS Dhoni won the toss to start the match. Indeed, India set a competitive tone early on with the toss and a strong run of 258. James Hope and Mike Hussey put in strong performances but to no avail. Irfan Pathan bowled the last over and clinched the match for India who won by nine runs.
Commonwealth Bank Series, First Final at Sydney (2008)
This match also started with an eventful run. This time it was the Australians who won the toss and took the bat first. The Australians didn't capitalise though, and the Indian squad seized the chance to take the lead.
This was an important win for India as their first victory in this Australian triangular series. The match ended with India at a score of 242/4 and Australia at a score of 239/8. India won by six wickets (25 balls remaining). Sachin Tendulkar was the player of the match.
Benson and Hedges World Series at Perth (1991)
In this memorable upset, India took the lead early on with the toss. Srikkanth won man of the match with 60 on a bowling wicket. India won by 107 runs.
India (IND) Cricket Team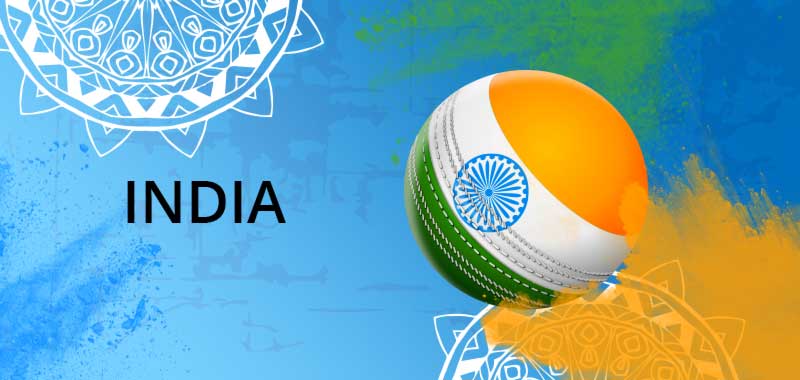 Cricket in India comes to the 2020 match with a slew of fantastic players.
The batting captain for the India cricket team, Virat Kohli, brings spunk to this talented lineup. His fellow countrymen in the batting lineup include Rohit Sharma, Shikhar Dhawan, Manish Pandey, and Shreyas Iyer.
All-rounders include Kedar Jadhav (Batting Allrounder), Shivam Dube (Bowling Allrounder), and Ravindra Jadeja (Bowling Allrounder). Wicket keepers include Lokesh Rahul, Rishabh Pant, and Srikar Bharat.
Among the bowlers are Yuzvendra Chahal, Kuldeep Yadav, Navdeep Saini, Shardul Thakur, Jasprit Bumrah, and Mohammed Shami.
It's tough to pick one player over the rest, but, of course, the captain Virat Kohli stands out from his teammates. His right-handed bat brings a strong element to the squad that sparks the rest of the players to put up their best.
All of the bowlers on the squad bring their unique spin to the game, which adds to the group's tenacity. Yuzvendra Chahal made a first-class debut at the age of 19. His accuracy and strategic play make him a lethal addition to the Indian cricket team.
The right-handed medium bowler, Navdeep Saini, is another resource for this young India cricket team. Saini is also a player on India's squad who relies more on accuracy and finesse more so than pace. This style is more prevalent among this younger squad but is contrasted by the explosive style of its captain Virat Kohli.
Of all the players on the squad, the bowlers are the youngest bunch. Ravindra Jadeja and Kedar Jadhav represent the older players on the squad, at least in the all-rounders' section. However, the youngster Shivam Dube tends to get all the action and is considered the next big thing in Indian cricket.
All in all, the Indian cricket squad is fully-equipped to put up a strong performance against the Australian team in 2020.
Australia (Aus) Cricket Team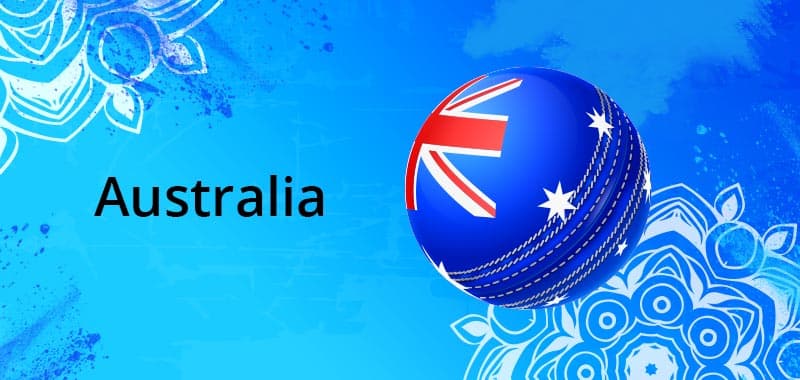 The Australian cricket team for 2020 includes many well-known stars. All-rounders include Ashton Agar (bowling all-rounder), Marnus Labuschange (batting all-rounder), and Ashton Turner (batting all-rounder).
Wicket keepers include Peter Handscomb and Alex Carey from Melbourne and Loxton. Their opposite batting styles complement each other, with Peter being a right-handed bat and Alex left-handed.
Although he started as a specialist batsman, Alex Carey earned his first senior contract for South Australia in the 2016-17 season. The less than optimal start to his career helped fuel his development and final selection for the national team.
The four batters from Colac (Aaron Finch), Sydney (Steven Smith), Paddington (David Warner), and Katherine (D'Arcy Short) make up a strong batting lineup. Steven Smith is considered the best test batter of the bunch.
When it comes to bowlers, Australia doesn't come up short. Their lineup features Pat Cummins, Josh Hazlewood, Adam Zampa, Mitchell Starc, and Kane Richardson. These Aussies bring a versatile and well-rounded lineup to this historic match.
The Australian cricket team is a collection of strong cricketers. The squad is a mix of the young and seasoned, although not quite as young as the Indian squad. If they play it right, the Australian squad could take home the trophy this year. Of course, it's never a sure thing though, especially with the competition that India always brings to the pitch.
In the history of Australia vs India rivalry, Australia has won 78 of 140 matches. That is for the one-day international match, specifically. The Aus cricket team always puts up a good fight.
India hasn't made it easy, though, and has won 52 of the 140 one day international matches. In the Twenty20 matches between the two rivals, India reigns with 11 wins out of 20 matches. When seen from this angle, this rivalry shows its horns.
Cricket 2020 India vs Australia - Betting and Odds
Unfortunately, due to COVID-19, the IPL cup and the much-awaited India vs Australia 2020 have been postponed, and the location moved to the United Arab Emirates.
Kolkata hosted the auction for the IPL 2020 on December 19th, 2019. 332 out of 971 entries went up for auction. Fast bowlers like Dale Steyn from the Royal Challengers and all-rounder Glenn Maxwell of the Kings XI Punjab were up for sale at prices as high as 2.00 crores.
Although only 62 players were purchased, 29 of them were players from abroad. Batsman Chris Lynn, for example, was sold to the Mumbai Indians for 2.00 crores.
Many fans have begun to wonder when games will commence. Matches will eventually return, however, and cricket in 2020 with India vs Australia will go down in the books.
Cricket fans will remember India vs Australia 2020 as an even more suspenseful match due to the long wait that they've endured.
India vs Australia - Betting
Here we'll explore a bit more about one of the most famous matches in cricket and make it clear where the best odds are for this unforgettable international cricket match.
This match is one of the most lucrative in cricket. If played right, betting on this game can be very profitable. It's possible to bet on AUS vs IND at several online bookies, but 10CRIC has the best odds.
10CRIC provides some of the best odds to bet on AUS vs IND. It's easy to find a list of their exclusive betting markets and options on their website.
There, it's possible to place outright odds, live odds, and before the match odds too. Keep an eye out for the favourite team and be sure to place wagers on any clear favourites.
India vs Australia betting is one of the most popular matches to bet on. 10CRIC provides fantastic IPL betting odds for the 2020 IPL cup.
IND vs AUS - Odds
This infamous match-up generally includes at least three types of odds for enthusiasts who bet.
There are three types of betting odds that bookies usually offer; outright, before the match, and live match odds.
India vs Australia Outright Odds - With outright odds, it's possible to bet on the whole series at once. If India is going to sweep, then place it all on them.
India vs Australia Before the Match Odds - Before the match odds and outright odds are very similar because they are bets on the overall outcome of the match. Either bet on a single match or whether the game will be a win, draw, or lose.
India vs Australia Live Betting OddsLive bettings odds are bets that are placed during the match. It's possible to bet on the winner, or if the outcome of the game will be a draw. Many see live betting odds as more sophisticated as bettors try to consider various match factors.