The rivalry between Delhi Capitals (DC) and Rajasthan Royals (RR) has always been intense and they have produced some really exciting matches in the IPL. Both the heavyweights from North India have attracted a large fan base from across the globe with some of the world's top cricketers in their ranks.
DC vs RR Stats and History
DC vs RR Betting
Delhi Capitals (formerly Delhi Daredevils) had a fairly good start to the League where they qualified for the playoffs in the first two seasons. However, they lost track ever since and were the most inconsistent side in the League for years.
They changed their name from Delhi Daredevils to Delhi Capitals in December 2018 and that move miraculously worked in their favour - they finished on top of the table in IPL 2019 to make it to the playoffs for the first time in 7 years and the Shreyas Iyer-led side continued their impeccable form in 2020 to make it to their maiden IPL final. However, they were unfortunate to miss out on their maiden IPL glory on both occasions.
Rajasthan Royals (RR) started the League on a very high note by not only finishing on top of the table after the group stage but also going on to win its maiden IPL title in the inaugural edition of the Indian T20 extravaganza itself in 2008. However, they have been deprived of the IPL glory ever since and they followed their successful campaign in 2008 by finishing in the bottom half of the points table in all of next four seasons (2009-2012). RR have even failed to manage to make it to the finals after 2008 after qualifying for the play-offs thrice in the remaining 10 seasons.
DC vs RR Head to Head
Delhi Capitals and Rajasthan Royals have faced each other in 22 games in total in the IPL history and have won 11 each. They have played some fiercely competitive games of cricket against each other.
Their competition started in 2008 that saw DC defeat RR in a one-sided game in the very first match that they played against each other. However, RR bounced back in the same season beating DC in both the second league game and then the semi-final.
There have been as many as four instances where RR have won all of their games against DC in the season (2011, 2013, 2014, 2015) and DC have also managed to do the same equal number of times (2010,2012, 2019, 2020).
| Year | Played | DC | RR |
| --- | --- | --- | --- |
| 2008 | 3 | 1 | 2 |
| 2009 | 2 | 2 | 1 |
| 2010 | 2 | 2 | 0 |
| 2011 | 1 | 0 | 1 |
| 2012 | 2 | 2 | 0 |
| 2013 | 2 | 0 | 2 |
| 2014 | 2 | 0 | 2 |
| 2015 | 2 | 0 | 2 |
| 2018 | 2 | 1 | 1 |
| 2019 | 2 | 2 | 0 |
| 2020 | 2 | 2 | 0 |
| Overall | 22 | 11 | 11 |
Best Matches Between DC and RR in IPL
Delhi Capitals and Rajasthan Royals have played a lot of close games against each other that have proven out to be cliffhangers. The first such nail-biting thriller took place in IPL 2012 where Delhi managed to get the better of RR by the barest of margins.
IPL 2012 – DD vs RR – DD won by 1 run
Batting first, Delhi Daredevils managed to post a below-par total of just 152/6 despite a brilliant half-century by Virender Sehwag. RR bowled beautifully to restrict DD to such a low score and were in complete command of the run chase after 18 overs with just 15 required off the last two overs and 9 wickets in hand. But Morne Morkel completely changed the momentum of the game in the penultimate over by giving away just 3 runs and dismissing Brad Hodge in his final delivery.
With 12 runs to defend in the final over, Umesh Yadav started off well and gave away just 2 runs in the first three deliveries before Ajinkya Rahane hit him for a six to narrow the equation down to 4 runs required off the last two deliveries. But with two required off the last ball, where they needed just one run to push the game into a super over, RR failed to score even a single run and DD registered an unlikely win by the narrowest of margins.
IPL 2013 – DD vs RR –RR won by 5 runs
Playing their first game of the season, Rahul Dravid's well-made half-century powered Rajasthan Royals to a fighting total of 165/7 in their first innings. Dravid was well supported by Stuart Binny. But Delhi Daredevils (Delhi Capitals) looked well on track to chase the target down easily with David Warner anchoring their run-chase. Delhi needed just 17 of the last two overs and with Warner still in the middle, it appeared to be a cakewalk for them. But a brilliant direct hit from Brad Hodge in the 19th over put an end to David Warner's exceptional innings. Kevon Cooper was asked to defend 9 runs off the final over and did that extremely well by giving away just 3 runs and picking up 2 wickets in the 20th over to get RR home.
IPL 2015 – DD vs RR – RR won by 3 wickets with 0 ball to spare
Delhi Daredevils posted a decent total of 184/3 in the first innings with useful contributions from all of their top 5 batsmen. RR saw themselves in a comfortable position after 18th over on the back of Deepak Hooda's maiden IPL half-century and they needed just 19 runs in the last two overs with 5 wickets in hand. But Imran Tahir dismissed both the set batsmen with his twin blows in the 19th over to reduce the equation to 12 runs required in the final over. With three needed in the final delivery of the game, Tim Southee hit Angelo Matthews for a four to secure a win for Rajasthan Royals in a last-ball thriller.
Delhi Capitals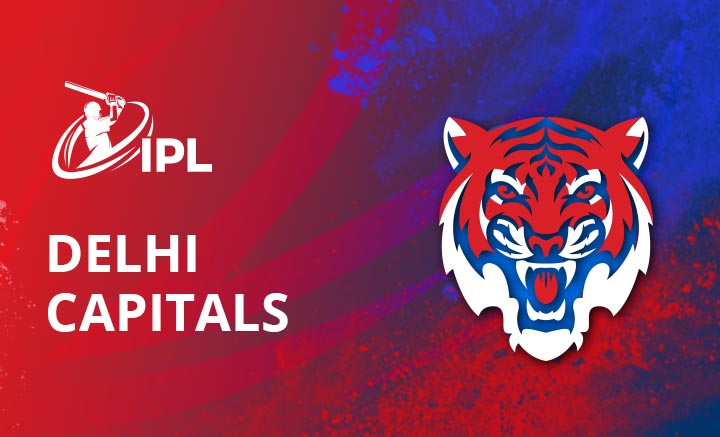 Delhi Capitals, formerly known as Delhi Daredevils, are one of the five IPL teams who have featured in all of the 13 editions of Indian Premier League. They had a decent start to the tournament by reaching the playoffs in the first two seasons of IPL in 2008 and 2009. After that, they went through a rough patch of nine seasons straight (2010-2018), where they managed to finish in the top 4 only once (2012) and finished right at the bottom of the table four times (2011, 2013, 2014, 2018).
However, they made a comeback in the 2019 season and made it to the playoffs for the first time in seven years and took a step further in the right direction by featuring in their maiden IPL final in 2020 where they lost the title to Mumbai Indians. Virendra Sehwag is the highest run-scorer and Amit Mishra has claimed the most wickets for Delhi Capitals in the history of IPL. DC have won 84 of their 195 games and their win percentage of 43.08% is the lowest among the current 8 teams playing in the IPL. But the current team led by Shreyas Iyer with Kagiso Rabada, Shikhar Dhawan and young Indian players like Rishabh Pant and Prithvi Shaw in its core, Delhi Capitals have emerged as a formidable side in the past two seasons and the duo of Rabada and Anrich Nortje have proven to be Delhi's greatest strength in the recently concluded 2020 season.
2020 was their best season so far where they had a tremendous start to the season winning 7 of their first 9 games but they peaked too early and ran out of steam in the second half where they lost 4 matches in a row. But their strong start ensured them a second-place finish in the group stage and they went on to defeat Sunrisers Hyderabad in Qualifier 2 to play in their first-ever IPL final where they were defeated by Mumbai Indians for the fourth time in the season.
Rajasthan Royals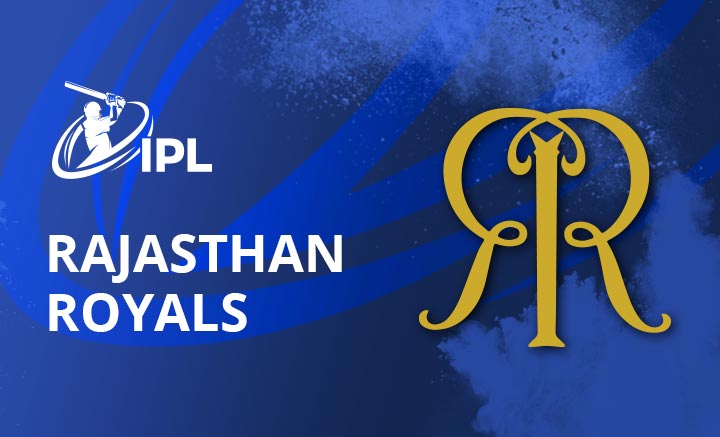 Rajasthan Royals were the first successful IPL franchise as they lifted the IPL trophy in the inaugural edition of the League in 2008 under the captaincy of Shane Warne but have failed to repeat the same ever since. They became really inconsistent after the title win and had four successive poor runs in the tournament. Royals have made it to the play-offs on three instances after 2008 but have failed to advance to the finals in any of them.
RR have won 79 of their 163 games in IPL and their win percentage of 48.47 is only better than two other teams among the 8 teams currently competing in the League. They were suspended from playing in the IPL for two seasons (2016-2017) for a 2013 betting scandal. Ajinkya Rahane has scored the most runs while Siddharth Trivedi has picked the highest number of wickets for RR in IPL history.
Rajasthan Royals have some of the most productive cricketers from across the globe with the likes of Steve Smith, who is widely deemed as one of the greatest modern-day cricketers and 2019 World Cup winners- Ben Stokes, Jofra Archer and Jos Buttler. They have proven out to be consistent match winners for the Royals but it's the failure to click as a team that has hurt RR the most in the past.
Along with big International names, they also have Impressive Indian talent in the form of Sanju Samson and Robin Uthappa and even their youngsters- Kartik Tyagi and Rahul Tewatia- have shown great promise.
They had a good start to the 2020 season, winning both of their first two games but lost their momentum in the middle and finished right at the bottom of the points table for the first time in the history despite some memorable performances from Archer, Stokes and Tewatia. Jofra Archer was named the MVP for the 2020 season. If they manage to find the right team balance, it will make them a probable contender for the 2021 title.
IPL 2021 DC vs RR - Betting and Odds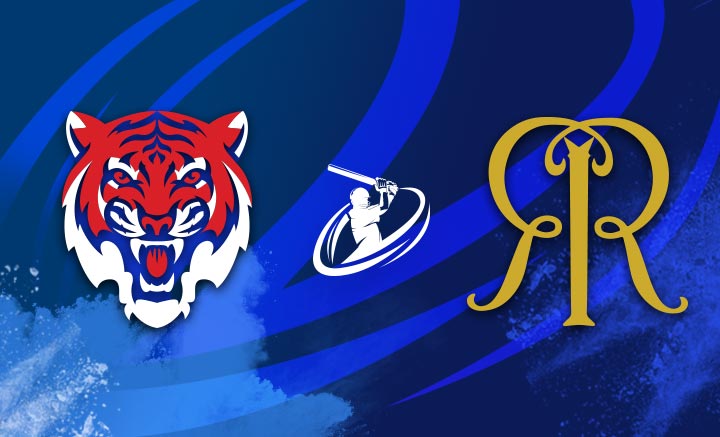 IPL 2020, which was held in the UAE, was one of the first cricketing events to take place after the enforced 7-month break in the wake of Covid 19 pandemic situation. The details of the next IPL 2021 auction have not been finalized yet, but the two rivals are likely to retain their core.
Delhi will look to rope in a finisher and an experienced Indian pacer in the auction ahead of IPL 2021 and if they manage to do that, they will definitely look a strong contender for an IPL title next season. A change in captaincy may help Rajasthan and they should try to rope in an Indian to lead their side. This would help them rotate their overseas player effectively and make optimum use of all the options available to them. RR should also look for an experienced Indian pacer to complement Jofra Archer in the auction for IPL 2021.
DC vs RR Betting
With RR and DC playing some really exciting cricket, the IPL matches between them have always been attractive to bettors from India and around the world.
And when it comes to IPL betting, 10CRIC's sportsbook is one of the best and easily navigable sites, covering all the games of the tournament with pre-match and live betting markets.
10CRIC offers exclusive IPL betting markets, incl. on batting and bowling with specific bets for runs scored, wickets taken etc. Basically, all the events that may happen during a cricket game are covered and you can bet on any, choosing the most competitive odds one can find online.
Not only that - 10CRIC members can get even more with our special feature: Power Odds. With it, we're offering increased odds on some of the most popular sports events globally, including the Indian Premier League.
When you bet on matches like DC vs RR with us, you certainly get the best deals on the IPL betting market. You can read more about IPL 2021 betting and offers at 10CRIC here.
DC vs RR Odds
| | | |
| --- | --- | --- |
| IPL match | DC to Win | RR to Win |
| DC vs RR | 1.57 | 2.38 |
10CRIC users can benefit from three types of betting on the IPL matches between DC and RR: Outright, Pre-Match or Before-the-Match, and Live. All the three types come with the best odds, available on offer.
DC vs RR Outright Odds - Outright betting is about long-term trends and you can bet on which of the two teams will likely win the IPL title. You can place your bets ahead of the season's start or after it, as the different games are being played.
DC vs RR Before the Match Odds – Simply put, Before-the-Match odds refer to what event is likely to happen in a particular game or tournament. Bets should be placed before the beginning of the competition (hence 'pre-match).
DC vs RR Live Betting Odds - Live IPL betting happens during the live game, i.e. after its start. Also called 'in-play' betting, this is the most exciting part of sports betting – you have to follow the action and mind the odds, as they are being updated as the play unfolds.