In cricket, the Indian Premier League (IPL) is one of the most competitive and exciting to watch. The league combines top-class players, worshipped coaches, and passionate fans for which the game of cricket is a religion.
DC vs RCB Stats and History
DC vs RCB Betting
The IPL clashing between Delhi Capitals (DC) and Royal Challengers Bangalore (RCB) never lacks drama, although both teams could well be termed as perennial underachievers. They have a lot in common as franchises. The number of games they've won, the number of games they've lost, the number of times each of them have reached the playoffs, there's quite a bit of similarity in those numbers.
Both Delhi and RCB have lost in excess of 100 games across the 13 editions of the IPL. Delhi have made it to the playoffs or semi-finals five times while RCB have finished in the top four six times. The former have reached the final once while the Bangalore-based franchise have made it to the title-clash thrice. Yet, they have not been able to get their hands on the coveted IPL trophy.
DC vs RCB Head to Head
Delhi Capitals and Royal Challengers Bangalore have met each other 25 times in the Indian Premier League (IPL). It is RCB who have the upper hand in this battle with 14 wins, including a Super Over victory in 2013. Meanwhile, Delhi have won 10 encounters and one game was washed out in 2015.
This is a rivalry which has been a peculiar one. It was Delhi who dominated in the early stages. In fact, they won five out of their first six games in the IPL against RCB. However, the Bangalore-based franchise came back strongly and boast of a stunning record against Delhi for eight seasons.
Delhi couldn't beat RCB for as many as five successive seasons and RCB won eight consecutive games against them. Delhi managed to finally gain a win in 2016 but the tide didn't really turn in their favour for long. RCB responded back in kind as they won five games on the trot again. However, Delhi have managed to get back on track in this rivalry as they have remained unbeaten against RCB since the start of 2019, winning four games in a row.
| Year | Played | DC | RCB |
| --- | --- | --- | --- |
| 2008 | 2 | 2 | 0 |
| 2009 | 2 | 1 | 1 |
| 2010 | 2 | 2 | 0 |
| 2011 | 1 | 0 | 1 |
| 2012 | 2 | 0 | 2 |
| 2013 | 2 | 0 | 2 |
| 2014 | 2 | 0 | 2 |
| 2015 | 2 | 0 | 1 |
| 2016 | 2 | 1 | 1 |
| 2017 | 2 | 0 | 2 |
| 2018 | 2 | 0 | 2 |
| 2019 | 2 | 2 | 0 |
| 2020 | 2 | 2 | 0 |
| Overall | 25 | 10 | 14 |
Historical Matches Between DC and RCB in IPL
IPL 2013 – Match Tied (RCB won in the Super Over)
It was match number 21 of the 2013 IPL and RCB won the toss and opted to field first. Delhi just couldn't get going in their batting innings as they could muster just 152. Almost all batters got starts but none of them kicked on and got a big score. In reply, RCB lost a couple of early wickets but Virat Kohli and AB de Villiers steadied the ship. The latter fell on the last ball of the 16th over and at that stage, RCB needed 24 runs. However, they lost track and lost wickets in a heap, including that of a well-set Kohli in the 19th over. With 12 runs needed off the final over, Ravi Rampaul struck a big six but failed to finish it off and the match went into a Super Over. RCB scored 15 in the Super Over before Rampaul took two wickets to give RCB a thrilling win.
IPL 2016 – DC won by seven wickets
In RCB's second and DC's third game of the IPL 2016, the Chinnaswamy Stadium witnessed a few batting masterclasses. RCB were put in to bat first and Virat Kohli and AB de Villiers lit up the ground with some exquisite stroke-play. Kohli scored 79 and de Villiers made 55 as RCB ended up with 191. In reply, Quinton de Kock almost single-handedly took Delhi through as he scored a scintillating ton (108) and he was aided by Karun Nair's patient half-century which helped Delhi break the RCB jinx after six years.
IPL 2018 – RCB won by five wickets
In match number 45 of the 2018 IPL, it was a must-win game for RCB while Delhi were already knocked out. The latter were put in to bat and Rishabh Pant's 61 and Abhishek Sharma's 19-ball 46 propelled the hosts to 181. Chasing a stiff target, RCB lost their openers early and were 18/2. But the star-studded duo of Virat Kohli and AB de Villiers stitched a stunning 118-run stand and both of them scored 70s to take RCB over the line.
Delhi Capitals (DC)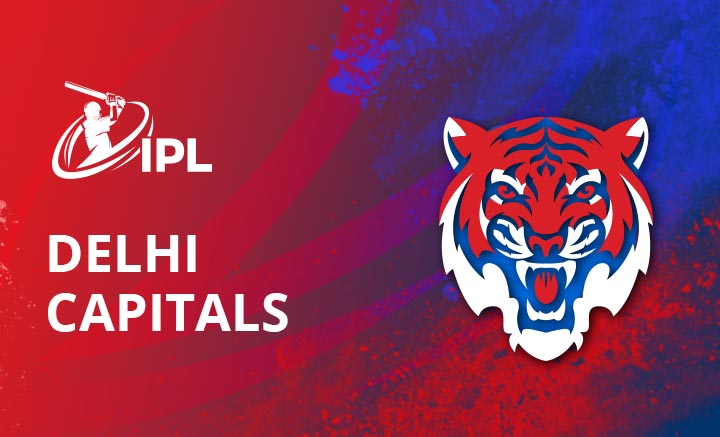 The fortunes of Delhi Capitals (formerly Delhi Daredevils) have swayed from one corner to the other as the IPL has grown. Even though they did not make it to the final in the first couple of seasons, they had the ingredients in place for a win. But the franchise from the capital city of India came crashing down as they could make it to the playoffs only once in nine years. In fact, between 2013 and 2018, Delhi's best finish was sixth (2016 and 2017) on the points table.
They needed a massive turnaround and they got one in 2019 with the acquisition of some young Indian talent and they have continued the good work. Delhi Capitals made it to their first-ever final in the history of the IPL in 2020. In fact, we have seen a strong camaraderie develop between head coach Ricky Ponting and skipper Shreyas Iyer. The two of them have worked in tandem to get Delhi back on its feet after six successive bad seasons.
Delhi have come out a lot more aggressively, be it with the bat or ball. They have not shied away from a fight and what's been even more impressive has been the way they have responded to pressure.
The experienced cricketers like Shikhar Dhawan, Kagiso Rabada and Shreyas Iyer have stepped up really well and have played really well for a couple of seasons now. This year, Delhi even added the likes of Ravichandran Ashwin, Marcus Stoinis and Ajinkya Rahane who have a lot of experience and provide consistent performances. Meanwhile, the youngsters like Axar Patel, Rishabh Pant and Prithvi Shaw add some zeal to the squad. Thus, it's been a collective team effort which has helped Delhi turn things around in the IPL. Their record looks a lot better now and they are on the upswing.
Royal Challengers Bangalore (RCB)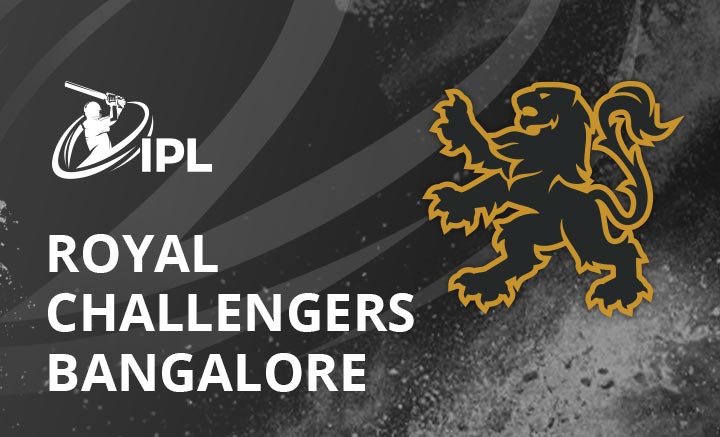 Even though Royal Challengers Bangalore are one of the three current teams (Delhi Capitals and Royal Challengers Bangalore being the other two) to have never won the IPL even once, the Virat Kohli-led side is often criticized a lot more than the other two teams. Over the years, RCB have always had the best of the best players available to them. But for some reason, they just haven't been able to get over the line.
And it's not that they are consistent either. Year after year, they just find ways to falter and the issues continue to persist. Over the last few years, Virat Kohli and AB de Villiers have been the stars and it's on them to win RCB the game almost every time. If either or both fail, RCB are in deep trouble and there are very few games in which RCB have won with absolutely no contribution from their star-studded duo.
This has been the case over the last few years. However, even though they had some of the best T20 players, the Bangalore-based franchise couldn't get the job done. The likes of Chris Gayle, Shane Watson, Mitchell Starc, Dinesh Karthik, KL Rahul, Jacques Kallis, Zaheer Khan, Dale Steyn and many more such cricketers have been a part of the RCB setup but haven't been able to deliver that elusive title.
They have reached the final thrice – all three times under different captains (Anil Kumble, Daniel Vettori and Virat Kohli) and have fallen short every time. In fact, the last time they made it to the final was in 2016 and since then, they've had three poor seasons where they have finished last twice (2017 and 2019) and sixth once (2018). In 2020, Virat Kohli and his men did try to change a few things and looked good at one point but fell away towards the end.
IPL 2021 DC vs RCB Betting and Odds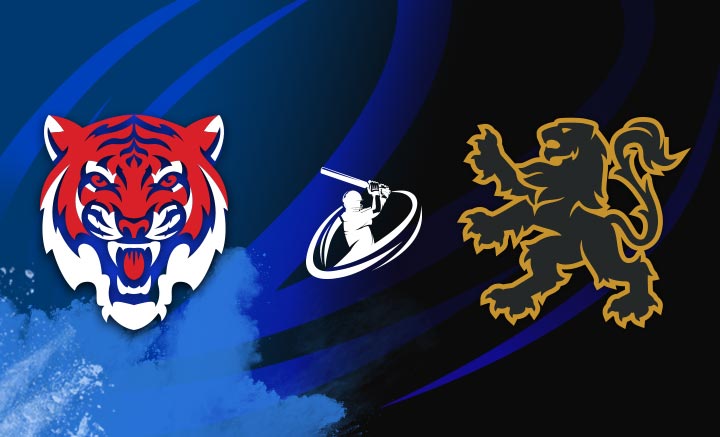 DC and RCB reached the UAE in the hope of continuing their stellar efforts from the previous season but fell through at important points to concede the advantage to opposition sides. The 2020's league was moved to the UAE, where the playing conditions were different from those at home.
Both DC and RCB were impressive in the beginning, however, lost a bunch of games at the end of the season to just about qualify for the play-offs. While Delhi did make it to the finals, they seemed a shadow of the side they were earlier in the season.
In the auction for IPL 2020, RCB bought eight players, among which the massive overseas names Aaron Finch and Chris Morris. But it was the young Aussie Josh Philippe who impressed the most. Likewise, Delhi Capitals added some big non-Indian stars, like Marcus Stoinis, Shimron Hetmyer and Alex Carey and two of the three had good enough season.
DC vs RCB Betting
The IPL clash between Delhi Capitals and Royal Challengers Bangalore has had its exciting moments and the supporters of the two franchises do enjoy a nice betting experience. DC have had the upper hand lately, but it is RCB who have dominated for a large part.
At 10CRIC we have covered all IPL the games between the two teams and introduced a huge collection of cricket markets for our users to bet on. Betting on cricket could be tricky, but a profitable one if you get the choices spot on, as it is on 10CRIC.
Some of the IPL 2021 cricket betting options we offer include placing wagers on outright winners, player of the match, highest wicket-taker, highest opening partnership, and a number of other bets one can find online before and after the start of the IPL 2021 tournament. We even allow betting in Indian rupees.
For 10CRIC's loyal customers we have created a special IPL Bonus Calendar, featuring a different promo offer each week of the tournament. You can find out more on our bonuses and promotions here.
DC vs RCB Odds
If you are a fan of DC or RCB and you are looking to find the best wagers when these two sides play, 10CRIC is the premier location for that. You can bet and win on any device, wherever you are, with 10CRIC's website or the iOS or Android Mobile App. All you need to do is check the DC vs RCB odds and add the selected bet to the bet slip.
There are three types of betting odds that usually run for a game on the whole.
DC vs RCB Outright Odds – The outright market allows one to place a bet on the team they feel will win the IPL title: Delhi Capitals or Rajasthan Royals.
DC vs RCB Before the Match Odds - Before the Match odds indicate the chances of either team to win a particular game or the whole tournament. The higher the odds, the lower the chances. As the name suggests, outright bets are placed before the start of the game (|also known as 'pre-match' betting).
DC vs RCB Live Betting Odds – These odds refer to betting after the game has started and is live and get updated with every ball and event that takes place. Also known as 'in-play' betting.