With sports springing back into action worldwide after months of inactivity, we're bound to see some big rivalries return. One such header in the IPL is Delhi Capitals vs Kings XI Punjab. The contention between these two stems from 25 historic battles where they've faced each other. With everything to play for, we're certain that the next confrontation will be just as epic.
DC vs KXIP Stats and History
DC vs KXIP Betting
On 20 September, we saw the almighty DC vs KXIP clash again for IPL 2020. We're looking forward to their next meeting, as well as seeing what the sports betting markets have to offer. Until then, both sides still have some matches left to play for this season.
Remember to have a look at our promotions page for unique IPL bonuses and events. For now, let's review the historic battles between these cricket teams.
DC vs KXIP Head to Head
The DC vs KXIP IPL matchups presents some of the most interesting events in the tournament's history. As things stand, the Kings XI Punjab team have the edge. Here's a summary of all the head to head statistics between these rivals.
| Delhi Capitals | 25 Matches | Kings XI Punjab |
| --- | --- | --- |
| 11 | Won | 14 |
| 14 | Lost | 11 |
| 0 | No result | 0 |
| 231 | Top Score | 202 |
| 67 | Lowest Score | 104 |
We're sure many of you are wondering how each contest ended over thirteen seasons. Here's a breakdown of the DC vs KXIP IPL results by year.
| Date | Winner | Victory By |
| --- | --- | --- |
| 27 April 2008 | KXIP | 4 Wickets |
| 17 May 2008 | KXIP | 6 Runs |
| 19 April 2009 | DC | 10 Wickets |
| 15 May 2009 | KXIP | 6 Wickets |
| 13 March 2010 | DC | 5 Wickets |
| 11 April 2010 | KXIP | 7 Wickets |
| 23 April 2011 | DC | 29 Runs |
| 15 May 2011 | KXIP | 29 Runs |
| 15 May 2012 | DC | 5 Wickets |
| 19 May 2012 | DC | 6 Wickets |
| 23 April 2013 | KXIP | 5 Wickets |
| 16 May 2013 | KXIP | 7 Runs |
| 19 May 2014 | KXIP | 4 Wickets |
| 25 May 2014 | KXIP | 7 Wickets |
| 15 April 2015 | DC | 5 Wickets |
| 1 May 2015 | DC | 9 Wickets |
| 15 April 2016 | DC | 8 Wickets |
| 7 May 2016 | KXIP | 9 Runs |
| 15 April 2017 | DC | 51 Runs |
| 30 April 2017 | KXIP | 10 Wickets |
| 8 April 2018 | KXIP | 6 Wickets |
| 23 April 2018 | KXIP | 4 Runs |
| 1 April 2019 | KXIP | 14 Runs |
| 20 April 2019 | DC | 5 Wickets |
| 20 September 2020 | DC | Super Over |
Most Interesting Matches Between DC and KXIP in IPL
We've witnessed several exciting Kings XI Punjab vs Delhi Capitals competitions over the years. When thinking about it, there are three specific showdowns that come to mind. Let's take a quick look at them.
13th Match, IPL 2008
Nothing speaks more about the KXIP vs DC rivalry than the match that saw the two IPL cricket teams first collide. Before this historic event, the Delhi Daredevils (the team's previous name) had won against Deccan Chargers and the Rajasthan Royals. The Kings XI Punjab had the opposite result, losing their first two games.
From the start, the Daredevils felt the tide turn when umpiring decisions went against them. KXIP pushed for the win, with Yuvraj Singh receiving an award for maximum sixes in the game. In the end, the Kings XI Punjab dominated with efficient bowling and won by four wickets.
31st Match, IPL 2015
The Delhi Daredevils would return the favour seven years later when they faced Kings XI Punjab at their last home game in the group stages. KXIP had finished batting with a final score of 118/8. While they still hoped to beat the Daredevils, the match was soon over when the opposing team reached 119/1.
The 9-wicket win allowed DC to move from sixth to fourth position, just shy of the Royal Challengers Bangalore. Despite the overwhelming victory, the Daredevils wouldn't proceed further in the IPL that season. It didn't stop them from smiling after crushing their rivals, with Nathan Coulter-Nile named Player of the Match.
36th Match, IPL 2017
The IPL 2016 season had seen a mixture of wins. The first KXIP vs DC match resulted in the Daredevils winning by eight wickets, while the second witnessed Kings XI Punjab claiming the game by nine runs. When the IPL 2017 season started, both teams were ready to show who was boss of the pitch.
The first game on 15 April 2017 didn't bode well for KXIP, who lost by 51 runs. When the second game aired on 30 April 2017, Kings XI Punjab thrashed the opposing team by ten wickets in a fantastic victory of only 68 runs. Former England captain Nasser Hussain stated that he believed the Daredevil's heads were no longer in the game after successive losses.
Delhi Capitals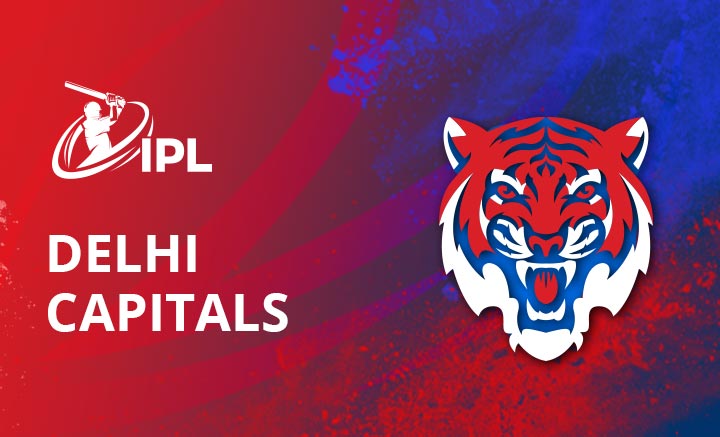 The IPL Delhi Capitals started in 2008 as the Delhi Daredevils. At that time, the Deccan Chargers used the abbreviation DC. While the team appeared in the IPL 2019 playoffs, they have yet to reach the finals.
When they formed in 2008 for the IPL, the GMR Group bought them at an auction in Mumbai. In 2018, they sold 50% of the shares to JSW Sports. The team's name changed to Delhi Capitals to represent the area as the powerhouse of India.
The team plays all home games in Arun Jaitley Stadium, New Delhi when India hosts the IPL. They also reserve Shaheed Veer Narayan Singh International Stadium, Raipur, as a second location. There have been three different anthems between 2016 and 2019, namely 'Dhuandaar Dilli', 'Dil Dilli hai, ab Dhadkega' and 'Roar Machaa.'
Amit Mishra is the top wicket-taker with Virender Sehwag as the best run-scorer. The Delhi Capital's best results were two semi-finalist positions in 2008 and 2009, and ending third in the playoffs in 2012 and 2019. On 20 September 2020, they tied with KXIP while winning the Super Over.
Kings XI Punjab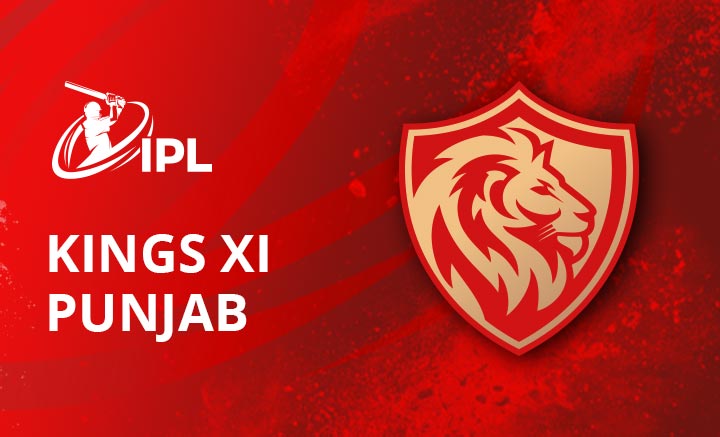 The IPL Kings XI Punjab formed in 2008 when the tournament was established. Its headquarters are in Mohali, Punjab. When it comes to home games in India, they use PCA Stadium in Mohali. Team ownership splits between Mohit Burman, Preity Zinta, Ness Wadia and Karan Paul.
In 2010, controversy in the IPL saw the KXIP contract terminated. It resulted from issues between Lalit Modi and the Board of Control for Cricket in India (BCCI). Kings XI Punjab didn't sit still, though, taking legal action against the BCCI and accusing them of wanting more lucrative offers.
Thanks to the high court, the BCCI reinstated the team. The season saw them ending 8th after losing several games. Their best results so far were as semi-finalists in 2008 and runners-up in 2014.
Shaun Marsh is Kings XI Punjab's top run-scorer, with David Miller having a batting average of 43.72. When it comes to IPL 2020, eyes are on KL Rahul as the new captain to see how he balances running the team as one of the chief batsmen. Chris Gayle has a reputation for turning a game around, although he does seem to have an issue with consistency.
IPL 2020 DC vs KXIP - Betting and Odds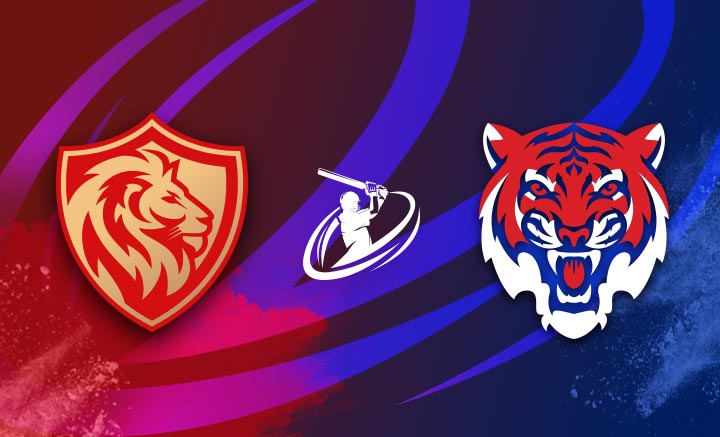 Due to the COVID-19 pandemic, we're seeing the IPL 2020 season starting later than usual. The first IPL 2020 DC vs KXIP game was played on 20 September, but there's one more match where these rivals will face each other. It'll be exciting to watch the event on 20 October 2020.
Let's take a quick look at the betting markets and odds you can expect.
DC vs KXIP Betting
There's no doubt that DC vs KXIP betting will be thrilling. After the Delhi Capitals won via a Super Over in the first match, many fans worldwide will be watching which team turns on the heat. You can expect several markets to appear on our IPL betting page for the event.
When you're ready to bet on KXIP vs DC, take a look at the different types available. You can wager on the dismissal method, such as:
Caught
Bowled
LBW
Run out
Stumped
Other
If you're feeling confident about one of the team's ability to reach high runs, other markets include 'Fifth Score In A Match' and 'Hundredth Score In A Match'. Ensure that you also bid on whether DC or KXIP will win the coin toss. Exclusive DC vs KXIP betting markets include 'Man of the Match', 'Home Team Top Bowler' and 'Winner Most Runs Out', to name a few.
DC vs KXIP Odds
You'll find three different types of betting odds on our sportsbook. The DC vs KXIP Outright Odds will become available before the league starts. You can wager on the top batsman or bowler for either team, while also gambling on the ultimate winner of the IPL 2020 tournament.
The odds are 3.75 for Delhi Capitals and 41.00 for Kings XI Punjab to win IPL 2020 but note that these values can change over time, depending on match results.
You can also wager on pre-match odds before the games begin. The values will be lower for the favourite to win, but you can take a chance on higher figures if you believe the underdog will triumph. Ensure that you place your bets before the event starts, as when play begins the markets close.
The most exciting gambling element is live betting. These bets become available once the game starts. Markets will regularly update, so you'll need to keep an eye on the action and the odds. These options will include more specific predictions, so you can guess things like who will take the next wicket or score a four.