No two franchises have captured the attention and admiration of Indian Premier League (IPL) fans as Chennai Super Kings (CSK) and Mumbai Indians (MI). Based on two of the most popular cities in the country, the two franchises are the most successful in the history of IPL with Chennai Super Kings having a win percentage of 61.28%. CSK also have three title wins (2010, 2011 and 2018). Mumbai Indians, on the other hand, have four titles (2013, 2015, 2017 and 2019) but a lower win percentage of 57.75.
CSK vs MI Stats and History
DC vs RCB Betting
The difference in culture between the two teams and composition of the squads aside, CSK vs MI has been a contest that fans look forward to season after season. The two strongest teams in the competition, Chennai Super Kings vs Mumbai Indians have paved way for some epic clashes that has had fans on the edge of their seats.
CSK vs MI Head to Head
| Year | Played | CSK wins | MI wins |
| --- | --- | --- | --- |
| 2008 | 2 | 1 | 1 |
| 2009 | 2 | 1 | 1 |
| 2010 | 3 | 2 | 1 |
| 2011 | 2 | 0 | 2 |
| 2012 | 4 | 2 | 2 |
| 2013 | 4 | 1 | 3 |
| 2014 | 3 | 3 | 0 |
| 2015 | 4 | 1 | 3 |
| 2018 | 2 | 1 | 1 |
| 2019 | 4 | 0 | 4 |
| Overall | 30 | 12 | 18 |
The greatest rivalry in the Indian Premier League has lived up to its reputation every single time. With close matches and exciting finals, CSK vs MI in IPL has led to some eye-catching humdingers. The two sides have never disappointed in presenting sensational matches and it reflects in their head to head records
In all, CSK vs MI in IPL has happened 30 times with Mumbai Indians winning 18 and Chennai Super Kings winning 12 matches. Mumbai Indians' domination has not just been in their home ground. Mumbai Indians are the only team in the IPL to have more wins than losses in Chennai's home ground in Chepauk. MI have won six and lost just two matches in Chennai. At Mumbai, the teams have met nine times with MI winning six of those games.
Mumbai Indians have been quite superior to Chennai Super Kings in the head to head encounters in the last three seasons Chennai played (2015, 2018 and 2019 with the franchise missing the 2016 and 2017 seasons owing to a ban). In these three seasons, Mumbai Indians have registered eight wins against CSK while conceding just two matches. The finishes were mostly pretty close and the intense rivalry that CSK vs MI in IPL promises still stats intact.
Most Interesting Matches between CSK and MI in IPL
Mumbai Indians vs Chennai Super Kings has paved way for some of the best matches in the history of the IPL. The competition between the teams has been intense over the years and the matches have naturally been closely fought. Here we list down some of the best MI vs CSK matches.
IPL 2011 - MI vs CSK - MI win by 8 runs
Chasing a total of 165, Chennai Super Kings seemed to be well on course to overhaul the target as they reached 98/2 with Subramaniam Badrinath dropping anchor. But Harbhajan Singh, then a Mumbai Indians player, turned the game on its head when he came into the attack and picked up three wickets in an over. CSK crumbled to 156/9 and lost by eight runs.
IPL 2012 - MI vs CSK - MI win by 2 wickets
A close game between MI and CSK was decided in the final ball of the match with Dwayne Smith smashing 16 off the last over for Mumbai Indians. Chasing 175 for a win, Sachin Tendulkar and Rohit Sharma scored half-centuries to keep Mumbai in the hunt. With wickets falling, Mumbai Indians struggled to maintain the scoring rate and it came down to 14 runs to win off 3 balls before Smith hit a six and a four off the last two balls to seal a brilliant win.
IPL 2018 - MI vs CSK - CSK win by one wicket
Chasing 166 for victory, Chennai Super Kings were struggling at 106/7 after 15 overs and seemed to be headed towards a defeat until Dwayne Bravo resurrected the innings. His 30-ball 68 took CSK home with one wicket to spare.
IPL 2019 Finals - MI vs CSK - MI win by one run
The finals of the 2019 IPL season turned out to be one of the best ever matches played as it came down to the wire. In a tense final that saw Shane Watson carry CSK to the brink of a win, a late burst by Lasith Malinga sealed the deal for Mumbai Indians. With nine needed off the final over and 2 runs off the last ball, Malinga dismissed Shardul Thakur to seal a one-run win and the title for Mumbai Indians.
Chennai Super Kings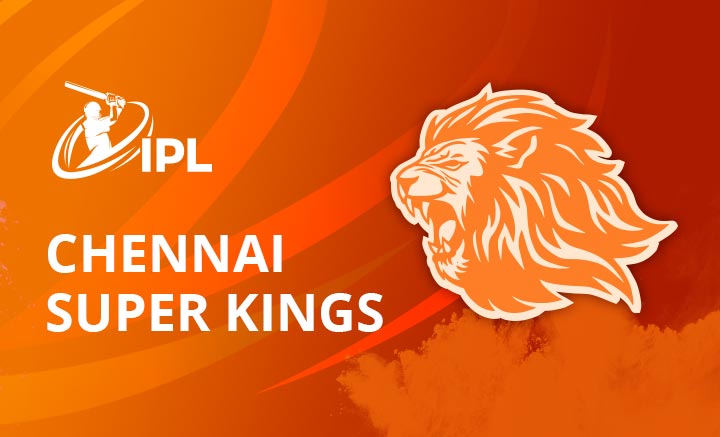 One of the most adored franchises in the IPL, the Chennai Super Kings are led by the fan favourite, MS Dhoni. CSK has been a feature in the IPL since the start of the league in 2008, missing 2016 and 2017 as a result of a ban.
Chennai have played 165 IPL matches, winning 100 and losing 64, and boasting of the best win percentage in the league's history. The biggest record that CSK hold in the IPL is their history of qualifying to the playoffs in every season they have played in.
Suresh Raina is the highest run-scorer for Chennai Super Kings in the IPL with 4527 runs in 193 matches for them. In fact, since the start of the tournament, Raina has been a regular player in their starting XI. He first missed a match for CSK after 158 games in a row in 2018. MS Dhoni has played 190 games for CSK and is their second-highest run-scorer with 3858 runs for the franchise. Shane Watson has two centuries for CSK while Murali Vijay also boasts of two hundred.
Dwayne Bravo is the leading wicket-taker for Chennai Super Kings in IPL with 104 wickets at an average of 23.13. Ravichandran Ashwin, who isn't a part of the franchise now, is the next best with 90 wickets at an average of 24.22. Ravindra Jadeja comes below them with 81 wickets at 24.88 since the 2012 season when he joined CSK from Rajasthan Royals.
Known for having a lot of spinners in their side because of the turning pitch at Chepauk, their home ground, Chennai Super Kings have been led in an exemplary manner by MS Dhoni. Suresh Raina, Dwayne Bravo, Ravindra Jadeja and now Shane Watson, Harbhajan Singh and Deepak Chahar are all key players for Chennai Super Kings.
Mumbai Indians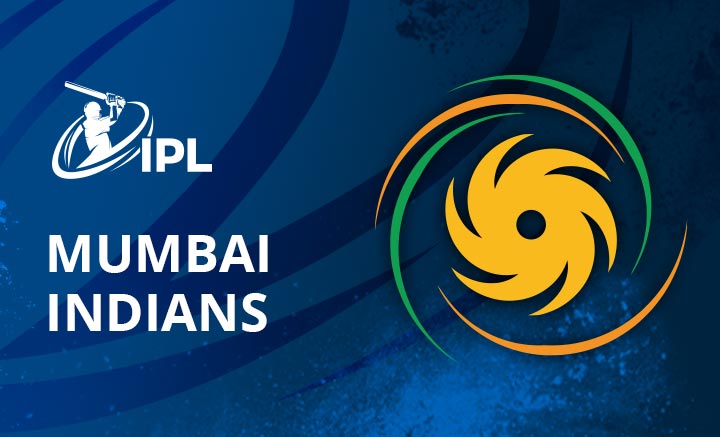 Mumbai Indians have the most title wins in the Indian Premier League with Rohit Sharma, a much-adored and tactically shrewd skipper, leading them to four wins in 2013, 2015, 2017 and 2019. Interestingly, MI have won alternate seasons in the IPL since 2013. Their success stems from a core group of young and experienced players that they have built over the years.
Rohit Sharma, Jasprit Bumrah, Hardik Pandya, Kieron Pollard and Lasith Malinga form the pillar of the Mumbai Indians line-up. These players have served the franchise for long and have racked up many records in the IPL. MI have the most wins in the history of the IPL with 109 wins in 187 matches. While it took Mumbai some time to bring home their first title, the win in 2013 brought about a change and since then they have the best win percentage in the league and overall, the second-best win percentage ever.
Rohit Sharma, the skipper, is the leading run-scorer for Mumbai Indians over the years. Rohit has 3728 runs for the MI franchise including a hundred and 28 fifties. Kieron Pollard, who has been with Mumbai Indians since the inception of the IPL, is the second-highest run-scorer with 2755 runs.
Lasith Malinga is the leading wicket-taker for Mumbai Indians with 170 wickets in 122 matches. Harbhajan Singh, who has now switched franchises to Chennai Super Kings, is their second-highest wicket-taker with 127 wickets. Jasprit Bumrah is the lynchpin of the Mumbai Indians bowling attack now and has 82 wickets since starting first for MI in 2013.
Sachin Tendulkar, Rohit Sharma, Kieron Pollard, Jasprit Bumrah, Lasith Malinga and Hardik Pandya have been key players for the franchise over the years. Known for bringing several new players into the national cricket setup, Mumbai Indians are widely regarded as the best T20 franchise, not just in the IPL, but the world over.
IPL 2021 CSK vs MI - Betting and Odds
The rivalry between Chennai Super Kings and Mumbai Indians have reached a point where the two teams are nearly inseparable. Fans keenly await matches between these franchises but the impromptu situation with the novel Coronavirus or COVID-19 has seen the wait being extended. The IPL 2021 edition was due to start in late March but was indefinitely postponed as a result of the pandemic and subsequently lockdown. IPL 2021 would have seen CSK vs MI lock horns in the season opener but the situation means that the wait is longer now.
The ICC have postponed the 2021 T20 World Cup that was due to take place in October and the news is that the BCCI are planning to stage the IPL 2021 in that window with matches expected to be held in UAE. If it does happen, the first game of the season will likely be CSK vs MI.
The IPL 2021 auction saw both Chennai Super Kings and Mumbai Indians bring in new players which will add to the flavour of the contest. The betting stakes for CSK vs MI are pretty high and the odds of either team winning is closely tied to their recent records and player strength.
CSK vs MI - Betting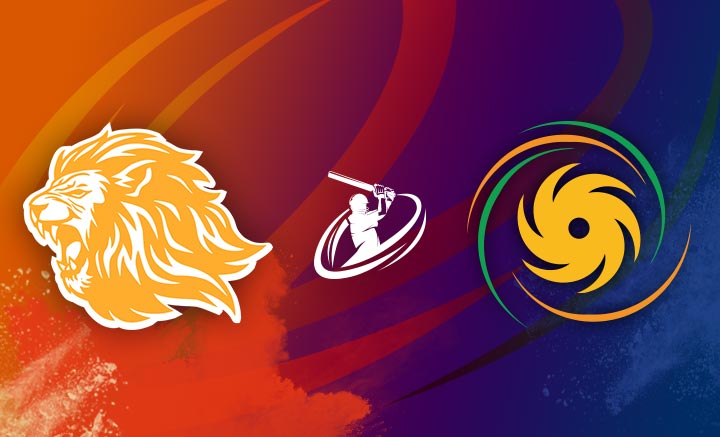 No other IPL game is more interesting for betting than CSK vs MI. With the matches expectedly close, the odds are high and the chances of taking home big money are pretty huge. There are several reasons why 10Cric should be your go-to site for betting in the IPL.
10Cric provides very generous odds for IPL matches to give the users a fair deal for the money they invest.
10Cric accepts a wide range of payment methods for deposits or withdrawals including Visa, Mastercard, Skrill and Neteller.
At 10Cric you can even bet with Rupees and deposits are processed almost instantly.
10Cric offers exclusive IPL betting markets such as the top-scorer market or the top bowler market.
There is a welcome bonus for users to start your experience with 10Cric in the most delightful fashion.
The odds at 10Cric are highly competitive, meaning that each time you bet, your odds of taking home bigger money is higher than at other betting firms.
Bet on matches like MI vs CSK with us and ensure that you get the best deal in the IPL betting market. You can read more about IPL 2021 betting and offers at 10Cric here.
CSK vs MI Odds
CSK vs MI Odds - 09-04-2021
| | |
| --- | --- |
| Team | Odds |
| CSK | 2.20 |
| MI | 1.64 |
For the latest MI vs CSK betting odds Click Here
10Cric has three types of betting odds for IPL matches.
CSK vs MI Outright Odds - Outright betting is about long term trends and at 10Cric we encourage users to bet on teams well ahead of the season. In the IPL, Mumbai Indians and Chennai Super Kings are the most consistent teams and you could bet on one of them to win IPL 2021. The IPL betting outright odds for Mumbai Indians to win the 2021 edition at 10Cric stand at 5.00. For Chennai Super Kings, 10Cric has IPL betting outright odds at 5.50.
CSK vs MI Before the Match Odds - 10Cric offers pre-match betting where users can bet on who is likely to win a particular game or which player is likely to make most runs or take most wickets. This is available until the match starts after the toss.
CSK vs MI Live Betting Odds - Live IPL betting is a big part of online betting and at 10Cric, we offer some pleasing deals to the users. Live betting involves betting on a game during the time it happens, including the starting few hours or the last few minutes of the game. A live bet allows you to be involved intensely with the on-field action until the very end.