The battle between Chennai Super Kings (CSK) and Kings XI Punjab (KXIP) has been a pulsating one in the Indian Premier League (IPL). Be it the semi-final in 2008 or the must-win league game in 2010 or the second qualifier in 2014, the stakes have been pretty high more often than not when Chennai and Punjab have played against each other.
CSK vs KXIP Stats and History
CSK vs KXIP Betting
However, the two franchises have had contrasting returns in IPL. While Chennai Super Kings have been one of the most successful teams in the Indian T20 league and have made it to the top four in every season that they have played, Kings XI Punjab have been underachievers in the IPL and have reached the playoffs only twice.
CSK vs KXIP Head to Head
Chennai Super Kings vs Kings XI Punjab has happened 22 times in the history of the IPL with the last encounter happening in the 2020 season. Chennai have won on 13 occasions and Punjab have won nine times, including a Super Over win back in 2010. Even though the head-to-head record is in favour of CSK, there have been a lot of close contests where the battle has swayed constantly.
It was CSK who gained the upper hand in the first three seasons. The MS Dhoni -led side won the first five encounters against KXIP in the first two seasons. In 2010, KXIP won a tied Super Over contest before CSK wrestled one back in a must-win clash. The story has been different since 2011, though. Since the start of 2011, Punjab have won eight times and went unbeaten against CSK in 2012 and 2014. Meanwhile, CSK have gone unbeaten against Punjab in four seasons (2008, 2009, 2013 and 2015).
Since CSK's return in 2018, these two teams have played four games against each other and the head to head record stands all square at 2-2.
| Year | Played | CSK | KXIP |
| --- | --- | --- | --- |
| 2008 | 3 | 3 | 0 |
| 2009 | 2 | 2 | 0 |
| 2010 | 2 | 1 | 1 |
| 2011 | 1 | 0 | 1 |
| 2012 | 2 | 0 | 2 |
| 2013 | 2 | 2 | 0 |
| 2014 | 3 | 0 | 3 |
| 2015 | 2 | 2 | 0 |
| 2018 | 2 | 1 | 1 |
| 2019 | 1 | 0 | 0 |
| Overall | 21 | 12 | 9 |
The Spectacular Matches between CSK and KXIP in IPL
Chennai Super Kings and Kings XI Punjab have played some riveting contests. The first time they ever faced each other in 2008, CSK won by 33 runs but nearly 450 runs were scored in that game. But the first real nail-biter came in 2010.
IPL 2010 – CSK vs KXIP – Match tied (KXIP won the Super Over)
The first match in 2010 between these teams saw a Super Over. Punjab made 136 with Yuvraj Singh and Irfan Pathan doing the bulk of the scoring. Chennai got off to a sound start as the opening pair added 65 before the middle-order crumbled. Eventually, 10 runs were needed off the final over and then one run off one ball but Ravichandran Ashwin hit one straight to mid-off to force a Super Over. On IPL debut, Juan Theron bowled a fantastic Super Over which led KXIP to their first win over CSK.
IPL 2010 – KXIP vs CSK – CSK won by six wickets
Later in the same season, in the 54th league game (the last for both), CSK needed to win to qualify for the semi-finals. Shaun Marsh batted beautifully to drive KXIP to 192 in their 20 overs. Irfan Pathan played a fine hand as well. Chasing a stiff target, CSK lost their openers cheaply but Suresh Raina and Badrinath steadied the ship. Dhoni walked in at No. 5 and played a powerful knock and finished off the game with an unbeaten 54. CSK needed 29 off the last two overs and 16 from the final over but Dhoni's two sixes that won CSK the game will remain an epochal moment in the history of the IPL.
IPL 2014 - CSK vs KXIP, 2nd qualifier – KXIP won by 24 runs
CSK and KXIP met in the second qualifier in 2014. CSK have an ominous record in the playoffs and semi-finals and had lost just one knockout game prior to 2014. Hence, KXIP had a mountain to climb but they had already beaten CSK twice that season and went on to register their third. Virender Sehwag's scintillating ton helped KXIP post a mammoth score. Chasing 227, Raina went berserk in the powerplay and helped CSK get to 100 in the first six overs. But his dismissal led to the downfall of CSK and they eventually lost by 24 runs.
Chennai Super Kings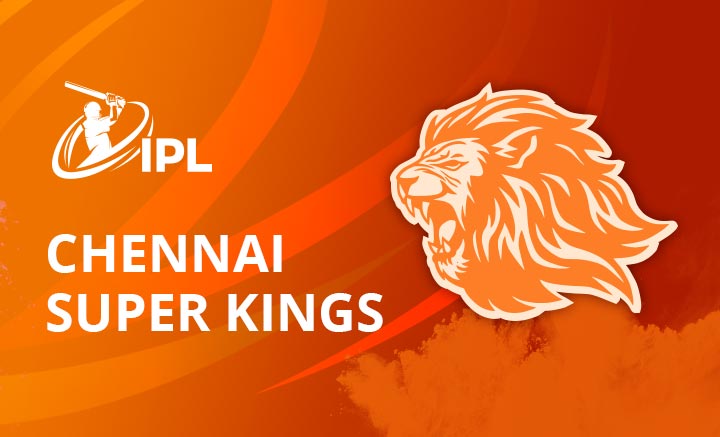 There is no doubt that Chennai Super Kings are one of the best teams in the history of the IPL. They are the only team to have qualified for the playoffs every single season that they've played until 2020. They have made it to a record eight finals and have won three of them too (2010, 2011 and 2018).
Chennai remains one of the only two teams to have recorded more than 100 wins in the IPL. They also have the best win percentage (59.48%) among all teams to ever play the tournament. Every time CSK look down and out, MS Dhoni and his men find a way to be successful and weave their magic time and again.
One of the reasons for CSK's success over the years has been their squad strength and the stability within it. CSK have had the same core group of cricketers who have been driving the ship. The likes of MS Dhoni, Suresh Raina, Ravindra Jadeja, Faf du Plessis and a few others have been central to CSK's plans for a long time now.
For the 2020 season, they once again have retained a strong core that has been a part of their side since 2018 (when they returned from their two-year ban). Backing players through their torrid times, CSK have earned their respect and support. In 2020, CSK haven't started well and find themselves staring at their worst finish in the league's history. However, you can never count out the MS Dhoni-led CSK side and a strong comeback in the second half cannot be ruled out.
Kings XI Punjab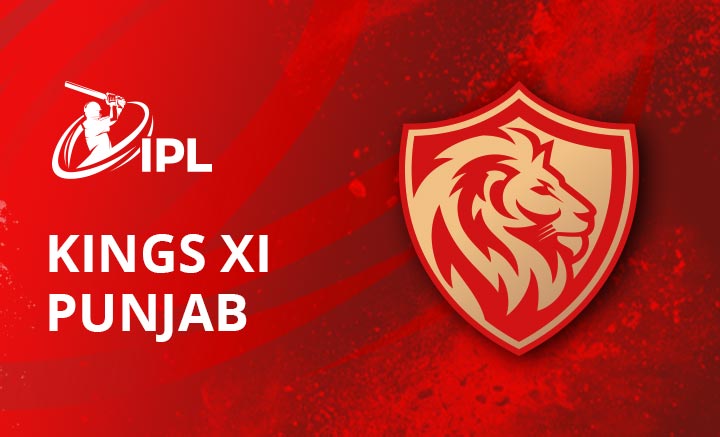 Kings XI Punjab are one of the only three (active) teams to have never won an IPL title. In fact, KXIP are the worst when it comes to reaching the top four as well. The Mohali-based franchise have qualified for the playoffs only twice (2008 and 2014) and have played the IPL final only once (in 2014), losing to Kolkata Knight Riders.
Apart from that, KXIP have been below par in most seasons of the IPL. Over the last couple of seasons, they have started off really well but have fallen away in the second half of the tournament. They won five and four out of their first six games in 2018 and 2019 respectively but ended up finishing seventh and sixth in those two seasons. And it's not that Punjab haven't had big names. They just haven't been able to perform and live upto expectation. In fact, statistically, with 99 losses, they hold the record for the second-most number of losses in IPL history.
This year, KXIP seem to have assembled a good squad capable of challenging for the title. They have enough batting depth and firepower to topple any side and have pretty solid bowling resources as well. The season hadn't begun all too well for them as they lost as many as three games at the beginning of the season. However, they have turned things around well and are in sight of a play-off berth.
IPL 2020 CSK vs KXIP Betting and Odds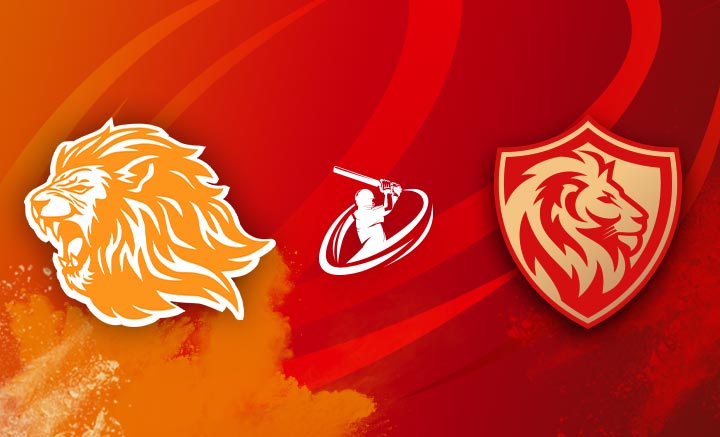 The coronavirus pandemic forced the world to go into lockdown in March earlier this year. It meant that the IPL had to be postponed. The 13th edition of the cash-rich T20 league seemed a long way away a few months back as India were struggling with the spreading pandemic.
But the BCCI moved the tournament to the UAE and things started falling in place. Along with other teams, KXIP and CSK also reached the UAE in the third week of August and started training. They were without some of their international stars as a few were taking part in the England vs Australia white-ball series while some were in the West Indies playing the Caribbean Premier League.
In the auction for this season, KXIP bought nine players which included two high-profile and expensive buys in Glenn Maxwell and Sheldon Cottrell. Meanwhile, CSK bought just four players with Sam Curran and Piyush Chawla being the major coups.
CSK vs KXIP Betting
Few IPL games have garnered more interest for betting than CSK vs KXIP. With the matches seeing a lot of bets placed, the odds are high and the chances of taking home big money is pretty huge. There are several reasons why 10CRIC should be your go-to site for betting in the IPL.
10CRIC provides very generous odds for IPL matches to give the users a fair deal for the money they invest.
10CRIC accepts a wide range of payment methods for deposits or withdrawals including Visa, Mastercard, Skrill and Neteller.
At 10CRIC you can even bet with Rupees and deposits are processed almost instantly.
10CRIC offers exclusive IPL betting markets such as the top-scorer market or the top bowler market.
There is a welcome bonus for users to start your experience with 10CRIC in the most delightful fashion.
The odds at 10CRIC are highly competitive, meaning that each time you bet, your odds of taking home bigger money is higher than at other betting firms.
Bet on matches like KXIP vs CSK with us and ensure that you get the best deal in the IPL betting market. You can read more about IPL 2020 betting and offers at 10CRIC here.
CSK vs KXIP Odds
CSK vs PK Odds - 14-04-2021
| | |
| --- | --- |
| Team | Odds |
| CSK | 1.90 |
| PK | 1.80 |
10CRIC has three types of betting odds for IPL matches.
CSK vs KXIP Outright Odds - Outright betting is about long term trends and at 10CRIC we encourage users to bet on teams well ahead of the season. In the IPL, Kings XI Punjab and Chennai Super Kings boast of an intense rivalry and you could bet on one of them to win IPL 2020. The IPL betting outright odds currently for Kings XI Punjab to win the 2020 edition at 10CRIC stand at 14.00. For Chennai Super Kings, who are almost out of the competition, 10CRIC has IPL betting outright odds at 41.00.
CSK vs KXIP Before the Match Odds - 10CRIC offers pre-match betting where users can bet on who is likely to win a particular game or which player is likely to make most runs or take most wickets. This is available until the match starts after the toss.
CSK vs KXIP Live Betting Odds - Live IPL betting is a big part of online betting and at 10CRIC, we offer some pleasing deals to the users. Live betting involves betting on a game during the time it happens, including the starting few hours or the last few minutes of the game. A live bet allows you to be involved intensely with the on-field action till the very end.