The battle between Chennai Super Kings (CSK) and Kolkata Knight Riders (KKR) is worth keeping a close eye on. Two teams from the east coast of India but have a big fan following all across the globe. These are two teams who have been pretty successful in the history of the Indian Premier League (IPL). CSK and KKR are two of the only three teams to have won multiple IPL titles in the 12 seasons that have gone by.
CSK vs KKR Stats and History
CSK vs KKR Betting
Chennai were always a consistent side right from the first season. They have been brilliant and their record of reaching the playoffs every season so far has been a remarkable one. Moreover, led by MS Dhoni, CSK have gone on to win three titles as well which is the second-most in the IPL.
On the other hand, Kolkata didn't have the greatest of starts. It was only after the first three seasons that they came to the party. But once they started winning, they were on a roll. They won two titles in four years under the leadership of Gautam Gambhir and were very consistent.
CSK vs KKR Head to Head
Chennai Super Kings and Kolkata Knight Riders have faced each other 22 times in the history of the Indian Premier League (IPL). Chennai have the upper hand in the head to head record as they have won 13 of those 22 games against Kolkata who have eight wins to their name. One game ended in no result (back in 2009).
The rivalry started in 2008 with a couple of one-sided contests. CSK chased down 148 with ease in the first-ever game between the two teams before rain played a part in the second game of the 2008 season and CSK once again emerged victorious courtesy the Duckworth-Lewis (D/L) method. It was in 2009 that KKR recorded their first win over CSK in the IPL. Moreover, there have been as many as four seasons where CSK won both (or all) games in the season (2008, 2010, 2013, 2019). KKR have never done that but they did win two important games in 2012, including the final of that season to lift their first-ever IPL title.
| Year | Played | CSK | KKR |
| --- | --- | --- | --- |
| 2008 | 2 | 2 | 0 |
| 2009 | 2 | 0 | 1 |
| 2010 | 2 | 2 | 0 |
| 2011 | 2 | 1 | 1 |
| 2012 | 3 | 1 | 2 |
| 2013 | 2 | 2 | 0 |
| 2014 | 2 | 2 | 1 |
| 2015 | 2 | 2 | 1 |
| 2018 | 2 | 2 | 1 |
| 2019 | 2 | 2 | 1 |
| 2020 | 1 | 1 | 0 |
| Overall | 22 | 13 | 8 |
Most Interesting Matches between CSK and KKR in IPL
Chennai Super Kings and Kolkata Knight Riders have played some fascinating contests in the last 12 years. The first three years saw one-sided affairs but the first real humdinger between these two sides came in 2011.
IPL 2011 – CSK vs KKR – CSK won by two runs
It was the first game of the fourth season of the IPL and Srikkanth Anirudha stroke-filled 64 propelled the defending champions CSK to 153. KKR were on course during their run chase. Jacques Kallis scored a half-century but CSK remained in the hunt with wickets regularly. With 26 needed off the last two overs, Manoj Tiwary smashed a couple of sixes in the penultimate over before he was dismissed. Tim Southee bowled a superb final over and defended nine runs and gave away just six runs to help CSK win a thriller.
IPL 2012 – KKR vs CSK, Final – KKR won by five wickets and two balls to spare
In 2012, CSK and KKR were in the final. Mike Hussey and Suresh Raina powered CSK to 190/3 in their 20 overs. KKR lost skipper Gautam Gambhir early but Manvinder Bisla and Jacques Kallis shared a 136-run stand to put the chase back on track. 20 runs were needed from the last two overs and KKR lost to Kallis. However, Shakib Al Hasan and Manoj Tiwary wrapped up a stunning chase with two balls to spare.
IPL 2018 – CSK vs KKR – CSK won by five wickets and one ball to spare
After a two-year ban, CSK returned in style with a thrilling win over Mumbai Indians to start the season. In their second game against KKR and the first game of the season in Chennai, they played out another thriller. Andre Russell's power-packed 88 took KKR to 202. CSK didn't have the best of starts and needed 91 from their last seven overs. Sam Billings walked in and played a blinder as he scored 56 in just 23 balls. 27 runs were needed off the last two overs but CSK lost Billings but Ravindra Jadeja and Dwayne Bravo sealed a stunning chase and chased down 17 in the last over.
Chennai Super Kings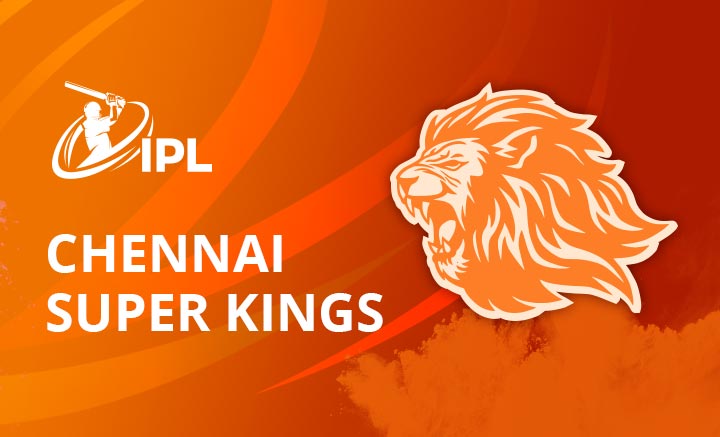 Chennai Super Kings have been one of the best teams the league has ever seen, statistically being one of the most successful franchises as well. With 104 wins, CSK have the second-highest wins and the best win percentage in the history of the IPL.
Year after year, you invariably find CSK in the final. Even when struggling with their team combination and appearing down and out, CSK just can't be counted out. In 2018 and 2019, very few of them gave them a chance but they came storming back to win one season and reach the final in the next. Out of 10 seasons (before the 2020 season) they have played, there have been only two seasons where CSK have not made it to the final (2009 and 2014).
With MS Dhoni at the helm and Stephen Fleming as head coach, things are just simple and they like having options around so that they can use anyone a little more than the other for particular situations. For instance, Dhoni likes having about 6-7 bowling options and at times, he uses only five but on some other day, he will use all six or seven as well.
However, that hasn't been the case this time around. The three-time champions carried a lot of older players well past their prime and did not take off. They have struggled to get going and for the first time in the history of their IPL career, they will not qualify for the playoffs. Despite that, they remain as one of the best teams with a win percentage of 59.37% which is the best for any side in the IPL.
Kolkata Knight Riders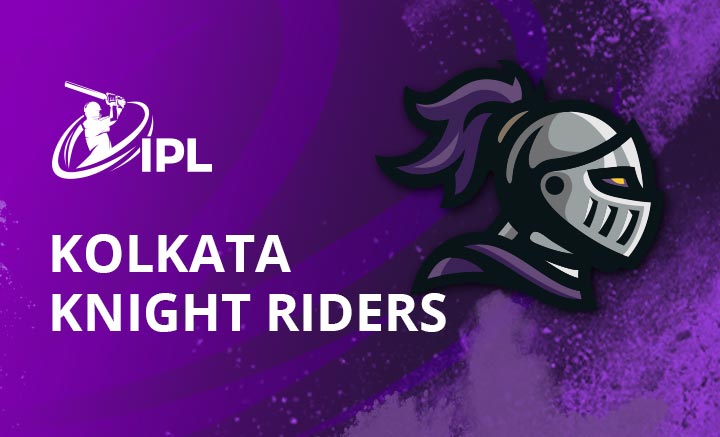 There is no doubt that Mumbai Indians and Chennai Super Kings lead the pack as far as the most successful and the best IPL teams are concerned. But if there is a third team, then it has to be Kolkata Knight Riders.
Statistically as well, KKR are the third-best team in the history of the IPL. They have 97 wins and will become the third team to 100 wins when they get there. KKR have qualified for the playoffs six times as well and the only two times they made it to the final, they went on to win the tournament.
The Kolkata-based franchise have had some of the big names in their squads over the years. Brendon McCullum set the stage on fire in the first season while Sourav Ganguly was a big part of the side as well. However, it is Gautam Gambhir who is the leading run-getter and the most successful captain. He not only played seven seasons and won titles for KKR but scored 3035 runs. Robin Uthappa is next on the list with 2439 runs for KKR and even won the Orange Cap in his maiden season for KKR (in 2014).
Andre Russell has been one of the faces of the KKR side over the last few years. He is at the top of the run and wicket charts (1434 runs and 60 wickets). Sunil Narine has been the heart of this side too ever since he made his IPL debut and is the highest wicket-taker for KKR (127 wickets).
Over the last couple of years, Dinesh Karthik has led the side and has become a key player as well although he relinquished captaincy this time. Young Shubman Gill has proved he can be a long-term investment. Eoin Morgan played for them in the past and has returned for this season. KKR have invested quite a bit in some young crop of fast bowlers as well. Hence, a nice core has been built.
IPL CSK vs KKR Betting and Odds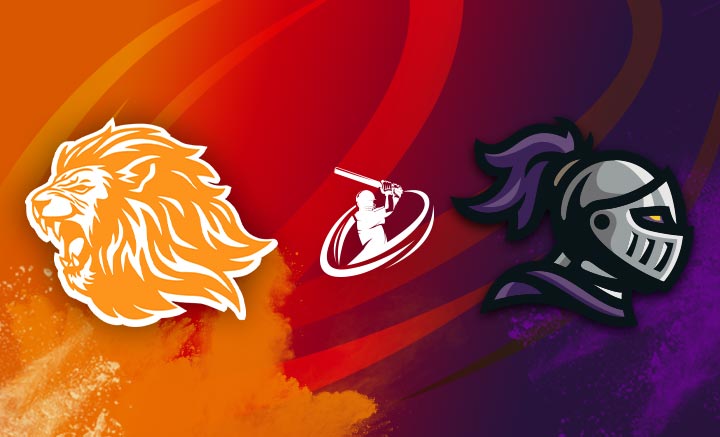 The 13th edition of the Indian Premier League was scheduled to take place in UAE from 19 September to 10 November 2020 due to the COVID-19 pandemic. Interestingly, the 53-day tournament was decided to feature 10 double headers, being the longest IPL in the history of all 8-team seasons.
In the IPL 2020 auction, Kolkata bought nine players and splashed a lot of cash to get the right players. Pat Cummins and key overseas players Eoin Morgan, England captain, and Tom Banton, were added to the team.
CSK, on the other hand, were less splurging and settled on just four players - Sam Curran and Piyush Chawla were the notable additions, but they never replaced Suresh Raina or Harbhajan Singh during the season, although they could have.
Betting on CSK vs KKR
Chennai Super Kings vs Kolkata Knight Riders has been an underrated rivalry in IPL cricket.
Betting for this game could be interesting but a profitable one. There are multiple options to bet on CSK vs KKR and the IPL as a whole on 10Cric.
Options range from outright winners of the tournament to live betting including coin toss winners, best scorers in the powerplay, the most number of sixes hit by a team, most runs scored by a batsman from either side, the most number of wickets taken by a bowler from either side and even the method in which the first wicket will fall. There are some unique options to go ahead with.
CSK vs KKR - Odds
There are three main types of betting odds that usually run for the game as a whole. There are outright bets one can place on the team they feel will win the IPL title this time around. The other is the betting odds before the game (pre-match odds), and the last one - the live betting odds which take place as the game starts and when it is live (in-play); live betting odds get updated with every ball and event that takes place.
Here are some of the most popular cricket bets you can place, either pre-match or live:
Completed Match, Tied Match, Innings Runs, Over/Under Score, Top Batsman, Top Bowler, as well as different Tournament Outright Odds…
For instance, there are outright odds to predict the batsmen from each team who will score the maximum runs or take the most number of wickets for their team as well. Thus, this could be a great opportunity to place the odds as we've seen which players have been doing well and who can finish at the top.
For more betting opportunities, join the IPL auction on 10CRIC and place your wagers on CSK or KKR!