The intense rivalry of the Chennai Super Kings vs Delhi Capitals is heating up this year with an upset in the IPL tournament. This recent development has added to the excitement and energy of these Indian Premier League champions. In the IPL, the teams have faced off 22 times, with the Chennai Super Kings being the victor in overall wins. CSK has a record of 15-7 (wins/losses) against DC in the IPL.
DC vs CSK Stats and History
DC vs CSK Betting
DC vs CSK is always a captivating match, and the Chennai Super Kings tend to dominate the pitch. The Delhi Capitals have had their fair share of victories but haven't been able to leverage their strengths to make it to the final. The Chennai squad has made it to the final three times and won in all three appearances.
DC vs CSK Head to Head
In head to head matchups, DC vs CSK IPL have a record of 15-8. As one of the most riveting matches in cricket history, DC vs CSK always delivers. To date, there have been 23 head to head competitions between the two.
The following table shows the results for each head to head match and how many runs or wickets the winning team had.
| | | |
| --- | --- | --- |
| 2008 | DC 8 wickets | CSK 4 wickets |
| 2009 | DC 9 runs | CSK 18 runs |
| 2010 | DC 6 wickets | CSK 5 wickets |
| 2011 | X | CSK 18 runs |
| 2012 | DC 8 wickets | CSK 9 wickets |
| 2013 | CSK 33 runs | CSK 86 runs |
| 2014 | CSK 8 wickets | CSK 93 runs |
| 2015 | DC 6 wickets | CSK 1 run |
| 2018 | DC 34 runs | CSK 13 runs |
| 2019 | CSK 80 runs | CSK 6 wickets |
| 2020 | DC 5 wickets | DC 44 runs |
Most Interesting Matches Between CSK and DC in IPL
The DC vs CSK rivalry includes some of the most historic matches in cricket to date. Recently, the Delhi Capitals stirred things up with a smashing victory over CSK. Among their other IPL triumphs this season, this victory has put them at the top of the 2020 IPL points table.
Thanks to Kagiso Rabada and Anrich Nortje, DC saw the taste of a real chance at the playoffs. The stellar performance by Faf Du Plessis couldn't quite save the game for CSK, who will surely put up a fight before elimination from the tournament.
A year before, CSK enjoyed a triumph over DC in Vizag. They won by 6 wickets, and Faf Du Plessis was the man of the match. Before this, they had two other victories in Delhi and Chennai, in which S Watson and MS Dhoni played integral parts. 2019 was a year of achievement for CSK. Now it's DC's turn to play some of their most successful matches.
CSK was also dominant the year before in Chennai, where MS Dhoni put on a superb performance. Dwayne Bravo's game was crucial and allowed the Super Kings to limit the DC squad to 147/6. As a man of the match and captain, MS Dhoni commanded the field. The team won by 80 runs, which is significant by any measure.
In 2018, DC won their first match in three years against CSK. The combination of Harshal Patel's formidable batting and a balanced squad took them to victory. This was a momentous occasion for the team, and they would remember it fondly for years to come.
The Delhi Capitals vs Chennai Super Kings never fails to deliver. Their long time rivalry provides plenty of upsets and CSK victories, not to mention some of the most influential players in cricket history.
Chennai Super Kings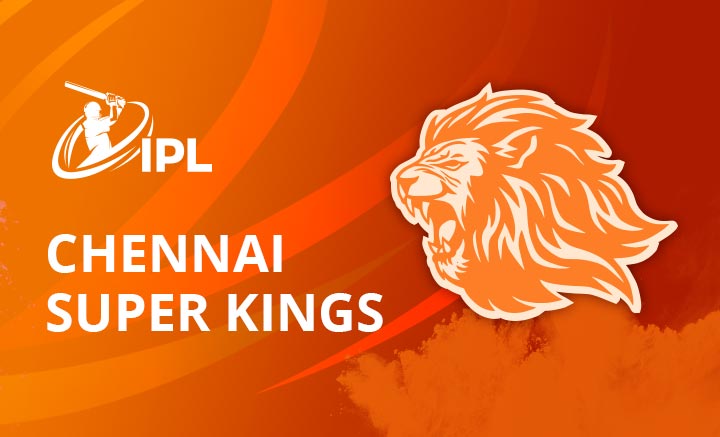 Mahendra Singh Dhoni is the captain of this legendary squad. This year the Chennai Super Kings have five top scorers who have a cumulative score of 899. Each player is indispensable, and Dwayne Bravo was voted the CSK trump card by IPL Today.
Here are some of the top scorers in this IPL powerhouse.
| | |
| --- | --- |
| Faf du Plessis | 307 |
| Shane Watson | 241 |
| Ambati Rayudu | 192 |
| MS Dhoni | 133 |
| Ravindra Jadeja | 126 |
In terms of the IPL, the Chennai Super Kings have an impressive record. When they are on top of their game, they capitalize. Their three IPL Championship wins attest to this successful history.
Current key players include Faf du Plessis and MS Dhoni, whose high-scoring tendencies won matches in Vizag and Chennai recently. Other important players are Shadab Jakati and Matthew Hayden, who made CSK victories possible in 2009 and 2010.
The team has seen many outstanding players, but MS Dhoni shines amongst the rest. His resourcefulness and pluck have helped the team to many victories, and his monumental career is seen in films and the news.
Besides his contribution to the team, Dhoni holds many citizens and government awards. They include the Padma Bushin (India's third highest civilian award), Padma Shri (India's fourth-highest civilian award), the Rajiv Gandhi Khel Ratna award, and two IDC ODC International Player of the Year recognition.
As if those awards weren't enough to attest to his character, the Indian Territorial Army granted him the honorary rank of Lieutenant Colonel, and he was selected 8 times for the ICC World awards. His friends and teammates know him as Captain Cool, Mahi, Thala, and MSD. The team was surely sad to see him go when he announced his retirement in August 2020.
Although MS Dhoni won't be there to accompany the Chennai Super Kings to their fourth IPL Championship, his legacy will live on. The team will look to its other players to fill the gap.
Delhi Capitals
DC is a well-known competitor of CSK. They don't have many wins against CSK, but they recently defeated their long-time rival in an IPL head to head. They also have a better standing in the IPL currently, with a 4 -1 (win/loss) record. Comparatively, CSK has won only 2 of its last five games. The current top scorers for DC appear in the following table.
| | |
| --- | --- |
| Shreyas Iyer | 298 |
| Shikhar Dhawan | 258 |
| Prithvi Shaw | 202 |
| Marcus Stoinis | 193 |
| Rishabh Pant | 176 |
Although the IPL Delhi Capitals have fewer overall wins against CSK, their successes have been just as memorable as those of their strong counterparts. The team features players like Prithvi Shaw, who is a phenomenon in Indian cricket. The Delhi Capitals IPL wins include several exciting fixtures.
Morne Morkel, Zaheer Khan, Harshal Patel, and Shikhar Dhawan are some of the squad's most valuable players. Prithvi Shaw is the current focus, though. He won man of the match against the Chennai Super Kings in the latest showdown between these cricket greats.
Some of the important DC wins have occurred in Sharjah, Delhi, Dubai, Raipur, and even Chennai. In 2008, Virender Sehwag won man of the match in a Delhi Capitals victory over the Super Kings. DC, known as the Delhi Daredevils at the time, won the match by 8 wickets.
Sehwag is one of the veteran players on DC, and he uses his experience to overcome the strength and speed of younger players' attacks. He has a right-hand off-break and a right-hand bat, but that doesn't stop him from being versatile.
Prithvi Shaw, Shikhar Dhawan, and Shreyas Iyer are some of the highest-scoring run-scorers on the team. Shreyas Iyer, the captain of DC, is an up-and-coming cricketer whose career has featured several crucial moments. His status as a Twenty20 International cricketer in 2017 gave him visibility for further nominations in the One-Day International tournament on India's international squad.
This formidable collection of cricketers is fighting for a spot in the IPL tournament. We'll soon see whether they have what it takes to win a championship in the IPL, a feat their rival has already attained three times. Both teams will have to give it their all if they're to make it to the championship this year.
IPL 2021 DC vs CSK - Betting and Odds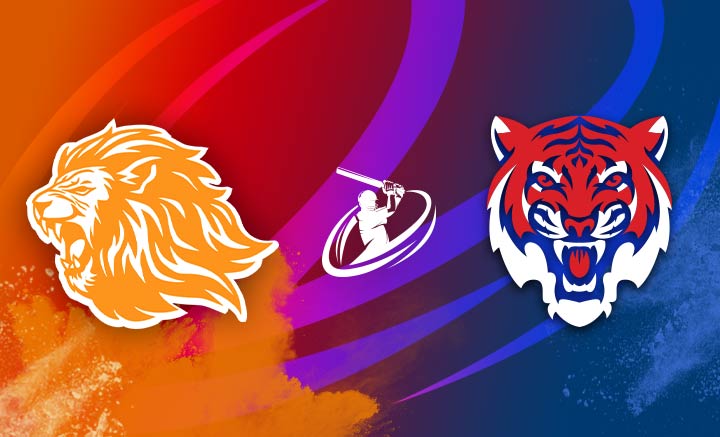 The IPL 2021 was briefly postponed but will resume soon. The DC victory has everyone anxious to see who will take the title and who will advance. You can find auctions, odds, and player information on our website, along with exciting predictions about what could happen in the rest of the tournament.
You can bet on your favorite players, including Prithvi Shaw, Shikhar Dhawan, and Faf du Plessis. Don't miss out on these special moments and opportunities to win with your favorite team.
The IPL 2021 with DC vs CSK has been one of the most riveting league competitions in cricket history. The unexpected success of the Delhi Capitals brought an element of electricity to the game, and our odds will offer the best deals on the most likely outcomes. This is the perfect place to be if you're looking to make profitable bets on the DC vs CSK matches or the IPL generally.
DC vs CSK Betting
DC vs CSK betting is the top way to win in the 2020 IPL. If you enjoy placing outright odds, match odds, or before betting odds, then there's no better place than our site.
The odds for IPL 2021 DC vs CSK are some of the most lucrative odds in cricket history. This is one of the most intriguing events in cricket; you won't want to miss the chance to capitalize on some fantastic odds. The IPL final will be a match to remember. We provide odds on par with the best in the business, and we have exclusive betting and market options.
If you bet on DC vs CSK, you know that anything can happen. It's best to expect the unexpected when it comes to cricket. Our markets provide the best opportunities in cricket, and our up to date information will put you at peak performance.
DC vs CSK Odds
DC vs CSK Odds - 04-10-2021
| | | |
| --- | --- | --- |
| IPL match | DC to Win | CSK to Win |
| DC vs CSK | 2.04 | 1.76 |
DC vs CSK Outright Odds: You can bet outright on the Super Kings or DC if you think one of the two is a sure victory of the whole tournament. If you think one will win the IPL tournament, this is the bet you'll want to go with.
DC vs CSK Before the Match Odds: If you want to bet before the match, that's possible. There are numerous bets to choose from before the actual games start. You will need to predict the outcome of the game, e.g. winner, man of the match, top batsman, top bowler… Also called: pre-game betting.
DC vs CSK Live Betting Odds: Here the goal is to correctly predict how the match will unfold, however, after the start of the game. Also popular as in-play betting, there are many cricket markets to choose from and start placing wagers online. The live betting odds will be updated as the game advances.
On 10CRIC there are many in-game player prop bets that you can choose from if none of these fit your fancy. Be sure to double-check who you've placed your bet on before submitting it and join the action!